#14 Paintings by Helena-Reet Ennet: "Hidden money", March 2020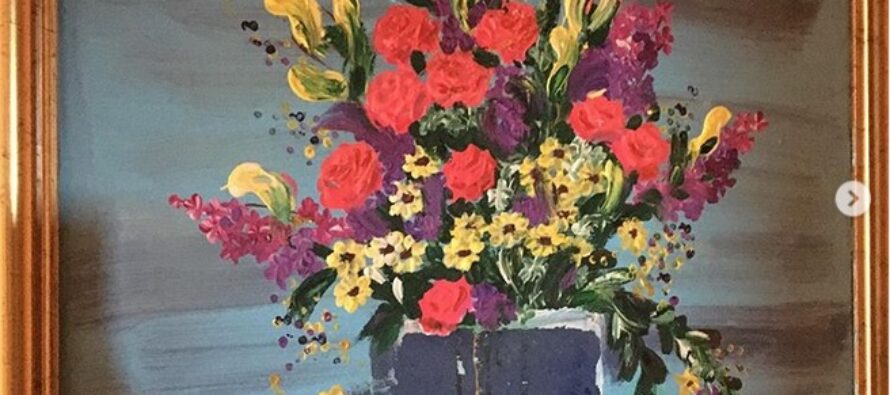 I visited my older sister another day and we had a party. During the party we found one painting which none of us didn´t like. First, we thought to through it away, but then I decided to paint it over. It is not nice to say bad words about someone´s painting, but the extra excuse is that it was being near the sauna and some paint was flowing down and it wasn´t really nice in that way. As it was originally painted by Heitti Polli I decided to leave his signature as well as I left the painting's bottom as it was. So anyway… I was quite drunk when I painted it… so the result is like it is 😀 haha… We named it "Hidden money" because after I repainted it, we decided to Google, who Heitti Polli is and we found out that he is quite a famous Estonian painter. Ups 😀 It´s little sad I didn´t take the photo before I repainted his painting… Anyway, here is the new painting and we all love it a lot!
—
Ühel korral, kui oma vanemat õde külastasin, oli meil suuremat sorti pidu. Peo käigus leidsime ühe maali, mis meile kellelegi ei meeldinud. Esmalt otsustasie selle ära visata aga siis tegin ettepaneku see üle maalida. Muidugi ei ole kena kellegi maali kohta nii halbu sõnu öelda, aga lisa vabandus minu poolt on see, et maal oli seisnud sauna ligidal ning osa värvist oli üle maali valgunud ning lõpptulemus nägi välja pigem ebaesteetiline. Originaalis maalis selle Heitti Polli ning kuna ma kasutasin tema maali põhjana ning osa alumisest osast jätsin alles, siis otsustasin jätta ka tema nime. Igatahes.. olin suht svipsis kui seda maali üle värvisin… nii et tulemus on nagu ta on 😀 haha… Panime maalile nimeks "Peidetud raha", sest kui olin juba maali ülevärvima asunud, otsustasime, et vaatame õige Google´ist, kes ta on. Selgus, et Heitti Polli on päris tuntud kunstnik Eestis. Ups 😀 Mul on natuke kahju, et ma ei teinud tema tehtud maalist enne ülevärvimist pilti… Aga, igatahes, uus maal meeldib kõigile väga!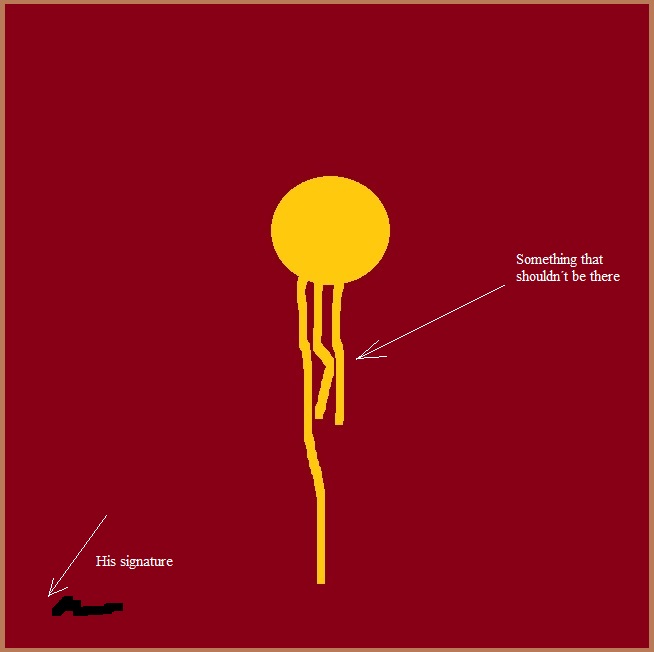 Heitti Polli´s painting was sth like this (I´m sorry about my quite bad sketch)
Heitti Polli tehtud maal nägi välja umbes selline (Vabandan kehva visandi pärast)
And here my painting
Ja siin minu maalituna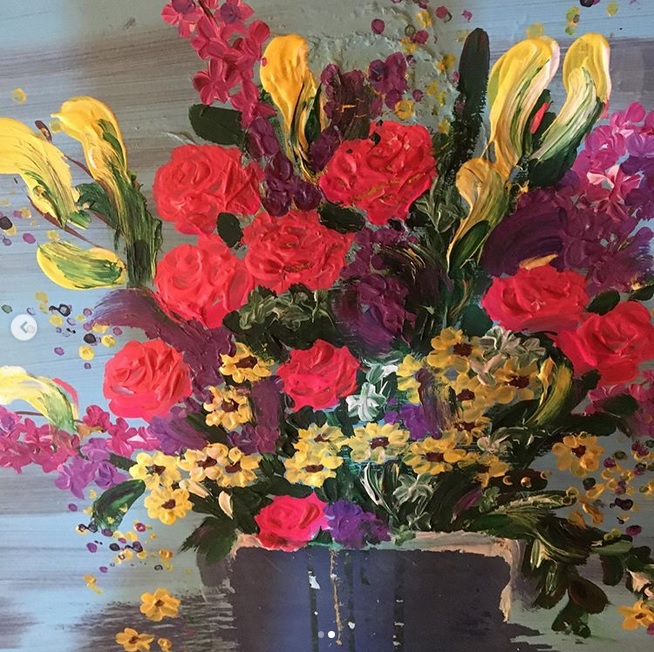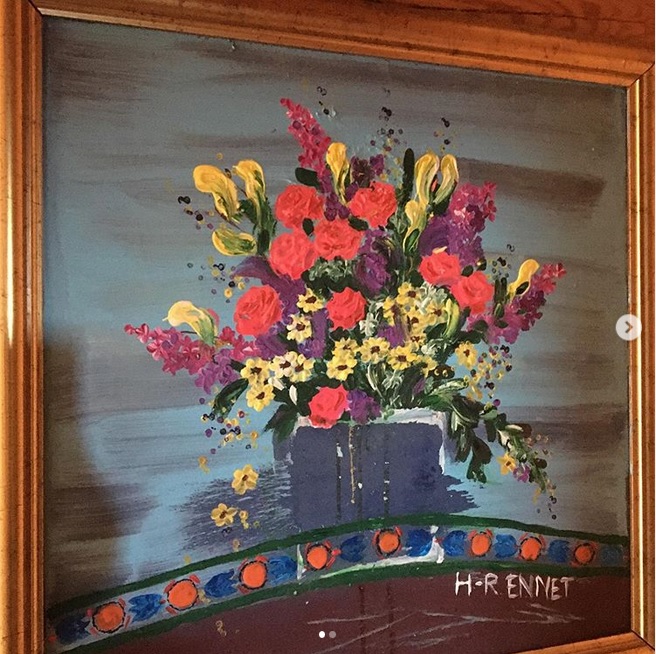 "Hidden money"
acrylic painting (quite big.. don´t know exactly, but maybe 70×70)
signed H-R. Ennet (also signed Heitti Polli)
{over painted by Helena-Reet Ennet, 2020 March}
---
---