Ceramics lessons with Ivanka Shoshana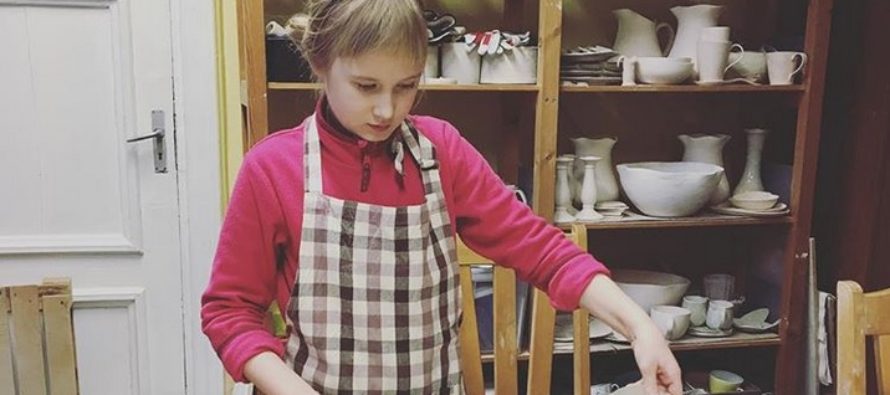 I love all kinds of crafts and working with clay is one of my latest favourites. I started to take private clay classes in Saku manor with Ivanka Shoshana (10) as well. For autists it is very good if you´ll help to improve their hand skills, because the brain and hands are in direct connection. It is very good for general growth and for emotions. Good therapy! She has been now twice in the clay class and I can see how creative she can be! I have done one huge vintage platter and one huge vintage bowl and she did one star-shaped candy bowl, one little soup bowl, one little snowman and sawn tree (all our works still waiting for the oven and paintings). Here are some pics with our clay art.
—
Mulle meeldib igasugune käsitöö, ent savi on mu viimane avastus ja lemmik. Ma hakkasin ka Ivanka Shoshanaga (10) Saku mõisas saviringis käima, võtame eratunde. Autistidele on väga kasulik, kui aitad arendada nende käelisi oskusi, sest aju ja käed on omavahel otseses kontaktis. Käeline tegevus on väga hea ka üldiseks arenguks ning on väga hea emotsioonidele. Hea teraapia! Juba kahe tunniga on näha, kui loov ta on! Mina tegin ühe suure vintage (puuvilja) vaagna ja suure vintage kausi ning tema tegi tähe kujulise kommikausi, väikse supikausi, tillukese lumememme ja maha raiutud puu (kõik siiani tehtud tööd ootavad veel ahjus põletamist ning värvimist).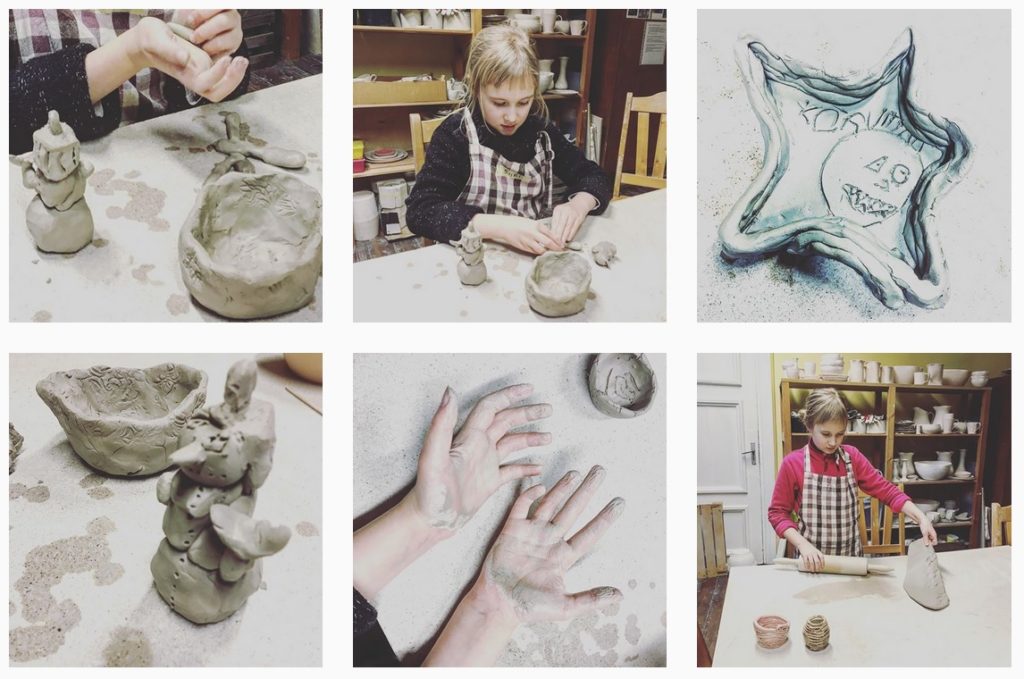 ---
---