Our new E&S Bath & Body Holiday Gift Box is now available!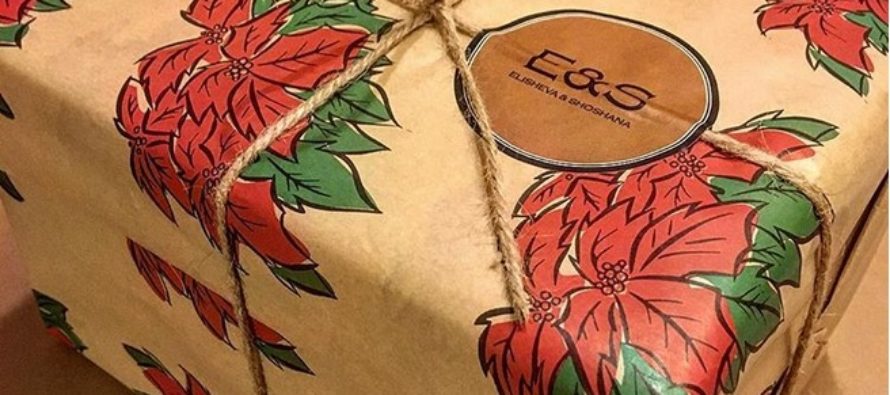 I am so excited! Our new E&S Bath & Body Holiday Gift Box is now available! Make it a Elisheva & Shoshana Holiday season with this new gift set in truly festive and warmhearted hand made packaging!
This E&S Bath & Body Gift Set includes:
a Peppermint + Magnesium Chloride Bath Salt (250ml)
a Lavender + Himalayan Pink Halite Bath Salt (250ml)
a Dandelion and Goat´s Milk Soap (80-95g)
a Coffee and Argan Oil Soap (80-95g)
a Peony + Crystal salt soap (80-95g)
The E&S range is fragranced with pregnancy-safe essential oils. No parabens, no silicones, no petroleum, no artificial colours, no synthetic fragrances. We are against animal testing. All our ingredients are sourced from ethical suppliers, all our packaging and bottles are recyclable. All our products are produced from start to end in Estonia following the world´s luxury- and pharmacy chemistry standards and using our own original recipes specially worked out for sensitive skin.
You can buy it HERE
Don´t forget it´s holiday season! Crab your coupon code HERE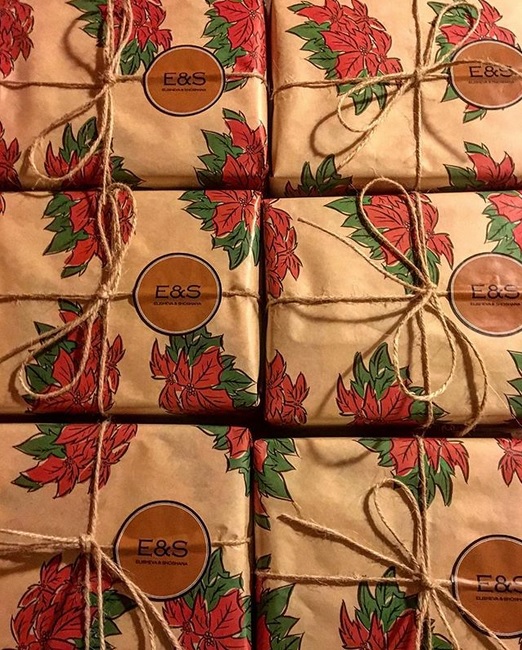 Mul on nii hea meel. E&S Bath & Body kinkekomplekt on nüüd müügil! Tee nendest pühadest luksuslik Elisheva & Shoshana hooaeg selle uue kauni ja piduliku käsitsi pakitud südantsoojendava kinkekomplekti abil!
E&S Bath & Body kinkekomplekt sisaldab:
Piparmündi ja Magneesiumkloriidi vannisool (250g)
Lavendli ja kristallsoola vannisool (250g)
Võilille ja kitsepiima seep (80-95g)
Kohvi ja argaaniaõli seep (80-95g)
Pojengi ja kristallsoola seep (80-95g)
E&S tootesari on lõhnastatud rasedus-sõbralike ohutute orgaaniliste eeterlike õlidega. Meie toodetes pole parabeene, silikoone ega petrooleumi, me ei lisa kunstlikke värvaineid ega sünteetilisi lõhnaaineid. Oleme loomkatsete vastu. Kõik meie koostisosad pärinevad eetilistelt tarnijatelt, kõik pakendid ja pudelid on taaskasutatavad. Kõik E&S tooted on algusest lõpuni valmistatud Eestis, järgides maailma luksus- ja apteegikosmeetika standardeid ning kasutades originaalretsepte, mis on spetsiaalselt välja töötatud tundlikule nahale.
Osta saate SIIT
Pühadel kasuta sooduskoodi! Selle leiate SIIT
---
---