#8 Paintings by Helena-Reet Ennet: "Living in the countryside", June 2019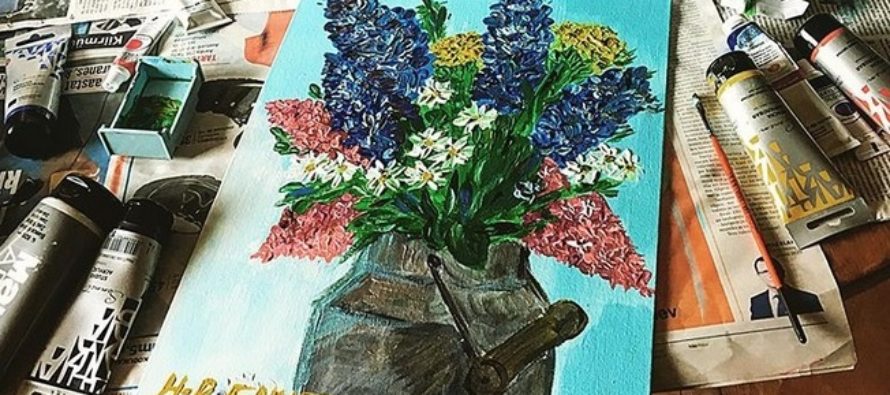 Such a beautiful day… it´s currently so sunny, bright and nice in our garden. All this week has been just wonderful weather! Ivanka Shoshana is playing outside all day round (enjoying the pool). We do have a dream garden and we definitely live our dream – so much green and nature around. It is such a luxury to live here!! I get inspired every day – it is easy to be artist/artistic here! Estella Elisheva is in Israel (coming back today) and me and Ivanka decided to paint. I will make a different post about Ivanka´s painting. I painted flowers again (my third flower painting and the eighth painting at all).
Täna on nii imeline päev… päike särab eredalt taevas, kõik on nii särav ja mõnus. Terve see nädal on olnud imeline ilm! Ivanka Shoshana mängib päevad läbi õues (naudib basseini). Meil on tõesti unistuste aed ja me elame oma unistuste elu – nii palju rohelust ja loodust. Siin elada on tõeline luksus!! Kõik see inspireerib mind iga päev – siin elades on kerge olla kunstnik/kunsti lainel! Estella Elisheva on Israelis (tuleb tegelikult juba täna tagasi) ja mina otsustasin Ivankaga maalida. Teen Ivanka maalist hiljem eraldi postituse. Ise maalisin taaskord lilli (minu kolmas lillemaal ja kaheksas maal üldse elus).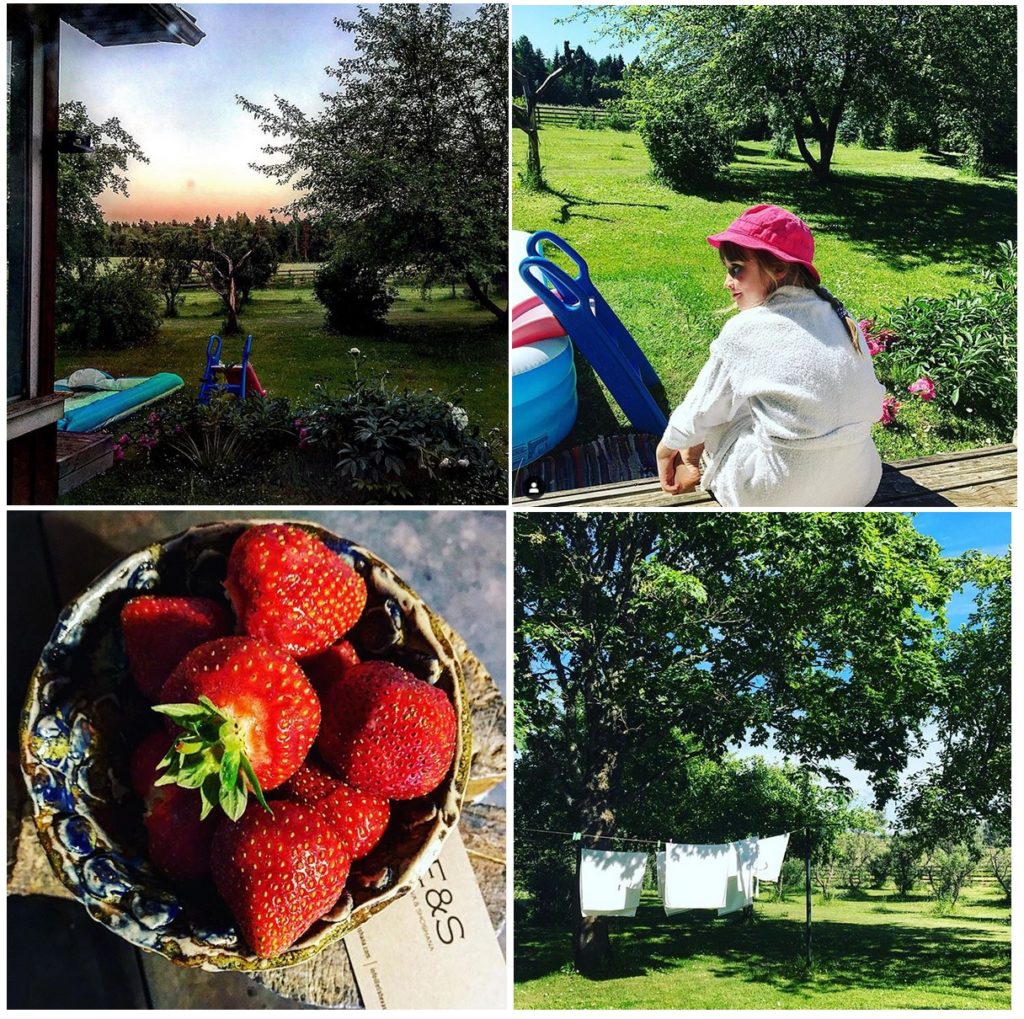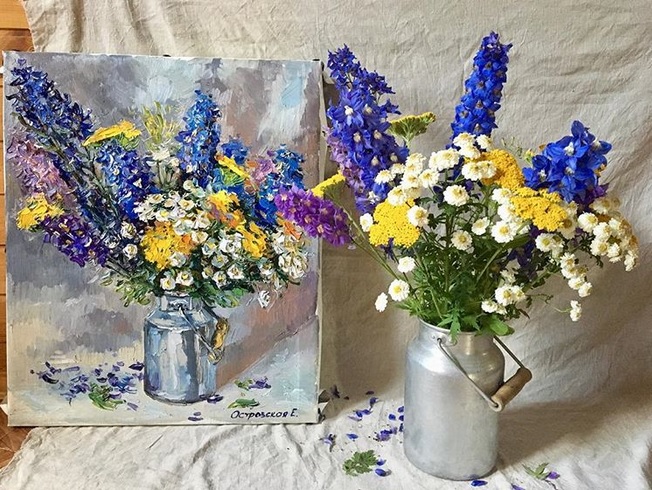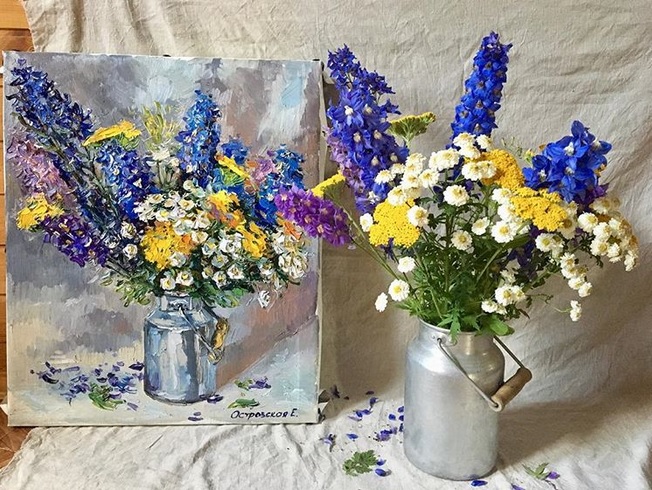 Inspiration picture from Instagram. Autor: ostrovskaya.elena.art
Ok, but some words about my today´s painting… I got many new acrylic colors and art supplies today what I ordered through the web and I was really excited and inspired to paint something. I had saved one flower painting from ostrovskaya.elena.art and I took this as the base inspiration today. I just adore this kind of old milk containers she have in her picture and as model and also I´m also a great fan of meadow flowers. I added some lilacs to my painting and for bigger contrast used turquoise green for the background. I still have to do a lot of work with the shadings –  must practice it! 🙂 But for someone who have painted only 8 acrylic painting in her all life – I guess it´s amazing result!
Ok, aga paar sõna minu tänasest maalist… Tellisin veebist hunniku kunstitarbeid ja akrüülvärve ning need jõudsid täna kohale. Olin nii elevil ja inspireeritud, et tahtsin kohe midagi joonistada. Mul oli seivitud Instagrammist üks ostrovskaya.elena.art foto/maali pilt, ning see sai tänase maali baas inspiratsiooniks.  Mulle õudselt meeldivad sellised vanad piima mannergud ning samuti olen suur aasalillede fänn.  Lisasin maalile ka mõned sirelid ning et oleks suurem kontrast, tegin türkiisrohelise tausta. Varjutamisega pean veel kõvasti vaeva nägema – ei suuda joonistada nii nagu tahaks, tuleb veel harjutada! 🙂 Aga üldiselt olen maalidega väga rahul. Arvestades, et olen ainult kaheksa maali elus teinud, on tulemused väga ilusad, … I think… 🙂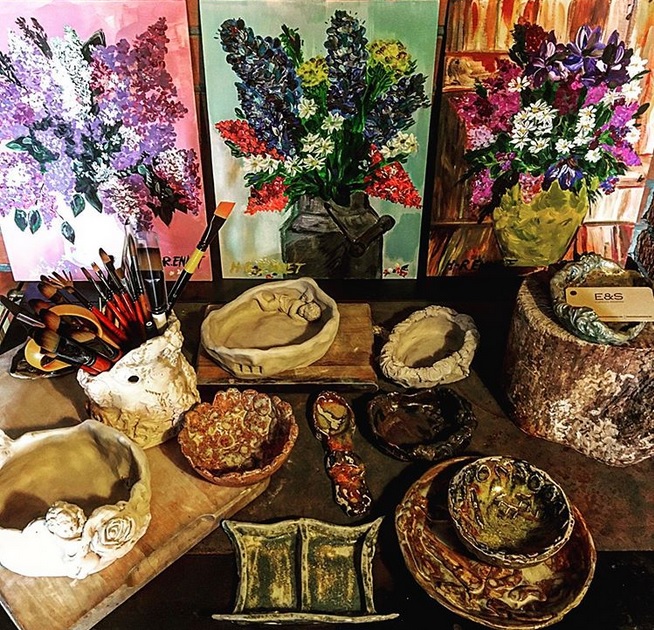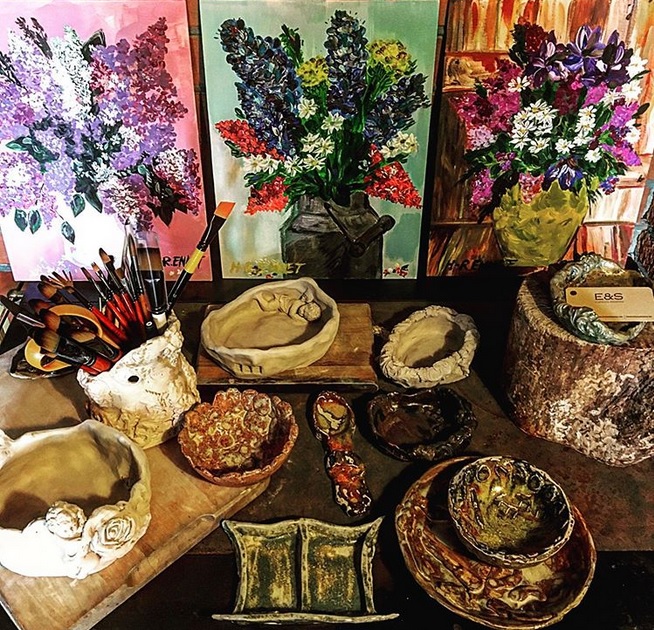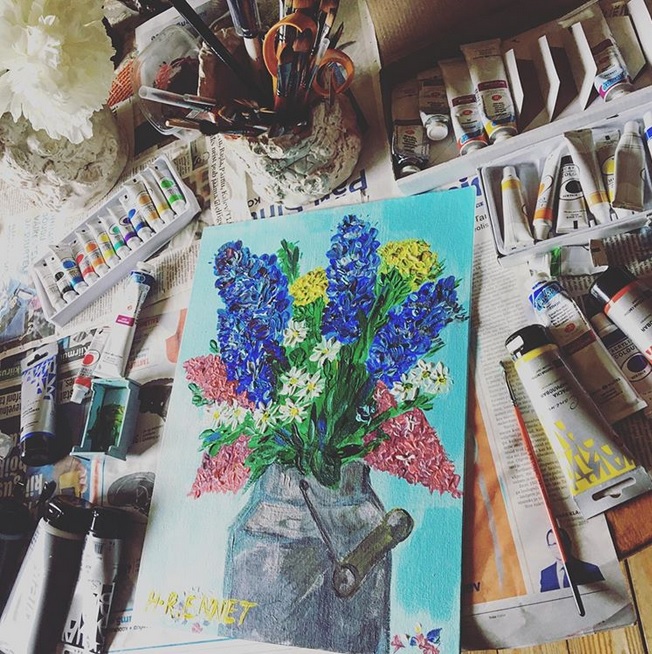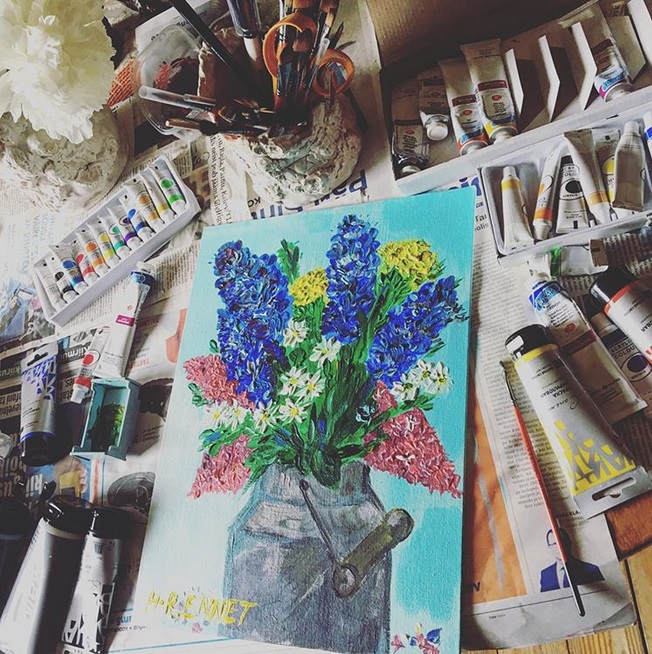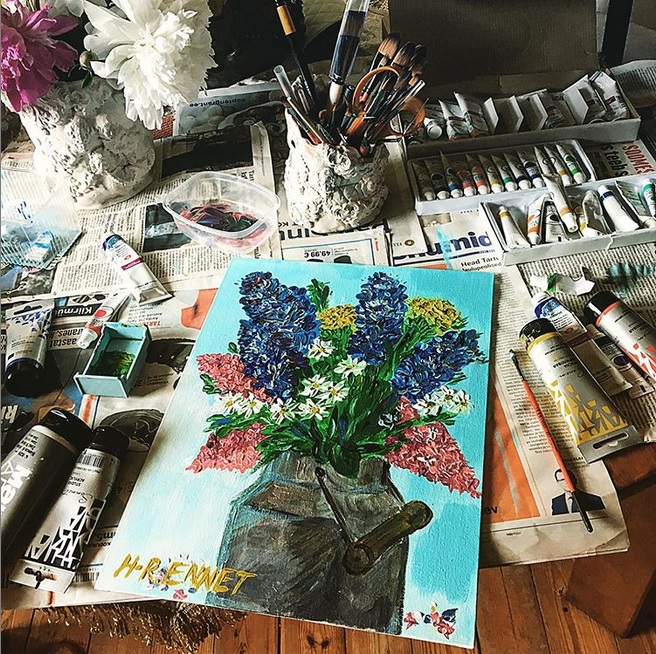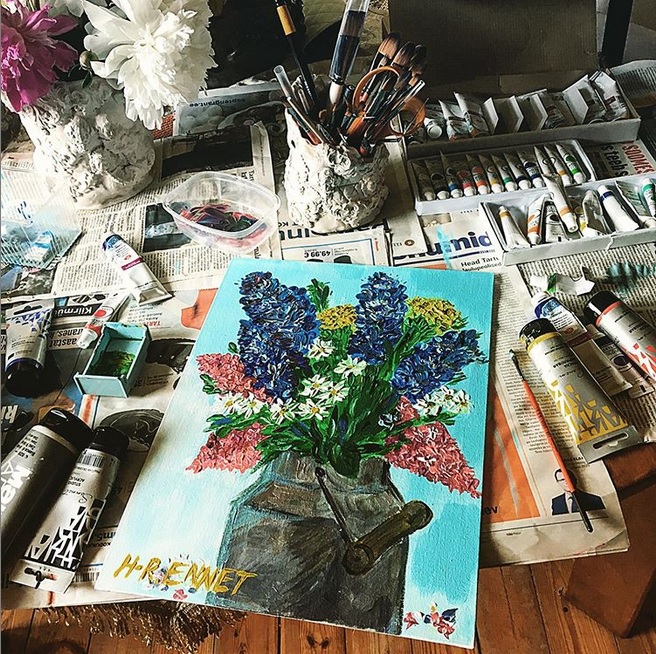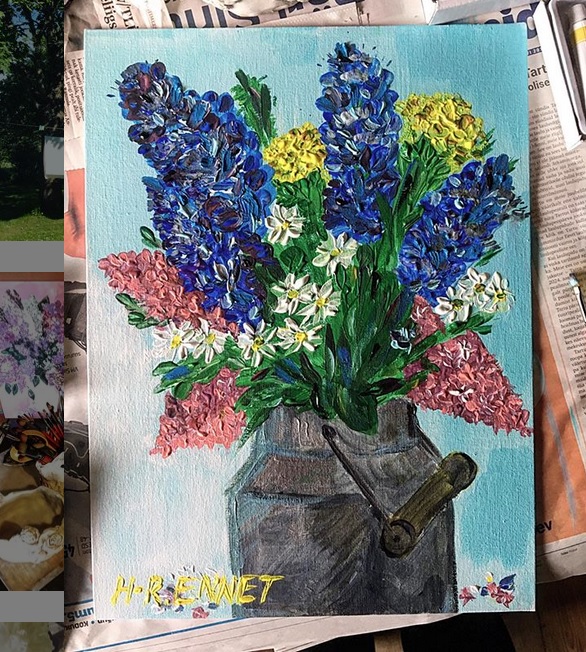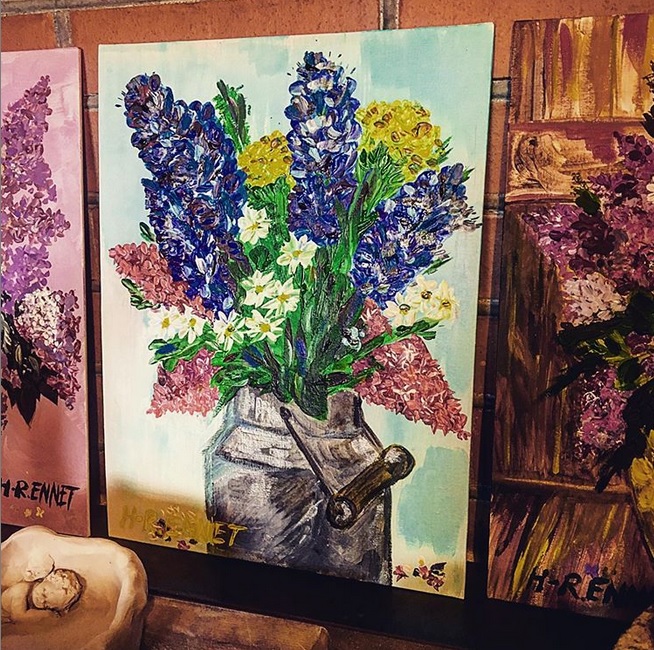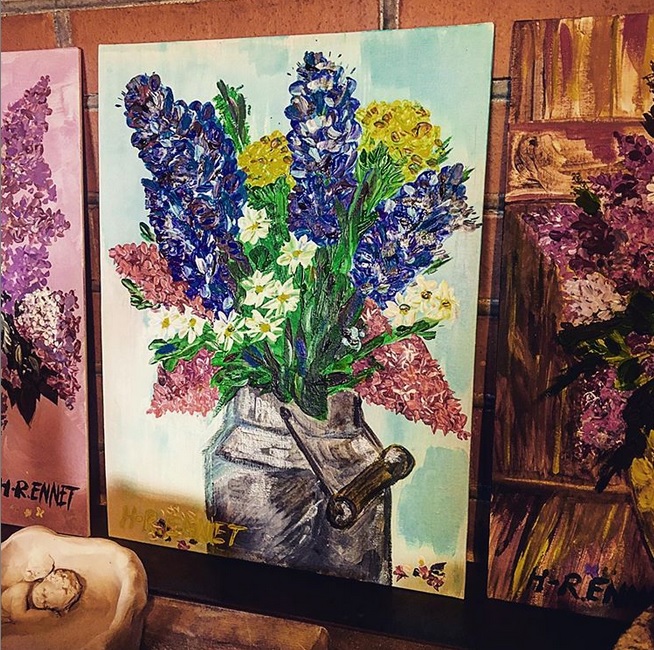 {painted by Helena-Reet Ennet, 2019 June}
acrylic, 30x40cm
signed H-R. Ennet
---
---