#1 Paintings by Helena-Reet Ennet: "Nordic forest & folklore", May 2019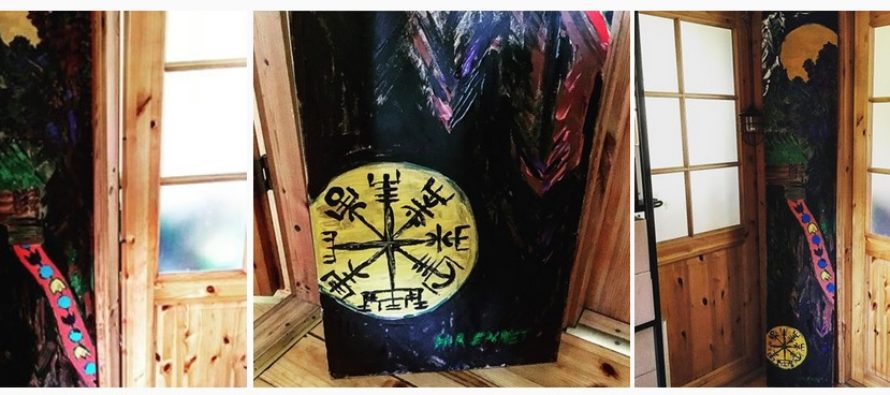 I found a huge plywood piece (37x197cm) from my garage and I thought to illustrate it. It was a lot of fun! I put some symbols inside the painting as well – some national patterns (this kind of national belts run through many of my works), full moon,  Viking´s magical Vegvisir* sign and spruce forest! I love forest! I find forests very magical! Finished this acrylic painting in May 2019. This is my first acrylic painting ever. I believe it turened out quite cool.
_________________________
A vegvísir is an Icelandic magical stave intended to help the bearer find their way through rough weather. The symbol is attested in the Huld Manuscript, collected in Iceland by Geir Vigfusson in 1880 (but consisting of material of earlier origin). A leaf of the manuscript provides an image of the vegvísir, gives its name, and, in prose, declares that "if this sign is carried, one will never lose one's way in storms or bad weather, even when the way is not known".
Leidsin garaazist hiigelsuure vineeritüki (37x197cm) ning otsustasin, et maalin sellele midagi. Päris lõbus ettevõtmine! Lisasin maalile ka mõned sümbolid – näiteks rahvusmustrit (sellised rahvariide sümbolitega vööd jooksevad paljudest minu töödest läbi), täiskuu, Viikingite maagilise Vegvisir märgi* ja kuusemetsa! Mulle meeldib mets! Mets on minu jaoks väga maagiline! Lõpetasin selle akrüülidega maalitud töö 2019. mais. See on minu elu esimene akrüülmaal. Mulle tundub, et tuli päris ok välja.
__________________________
Vegvísiri eesmärk on aidata selle kandjal leida oma tee vaatamata karmidele ilmaoludele. Sümbolist räägib ka Huldi käsikiri, mis on Geir Vigfussoni poolt Islandil 1880. aastal kogutud. Käsikirja leht annab vegvíriiri pildi, annab selle nime, ja proosas kinnitab, et "kes seda märki kannab, ei kaota kunagi vihma ega halb ilma tõttu teed, isegi kui teekond pole teada" . Loe Vegvisirist pikemalt siit –> Maagilised sümbolid ja nende tähendused Põhjamaade mütoloogias: Mis on Vegvísir?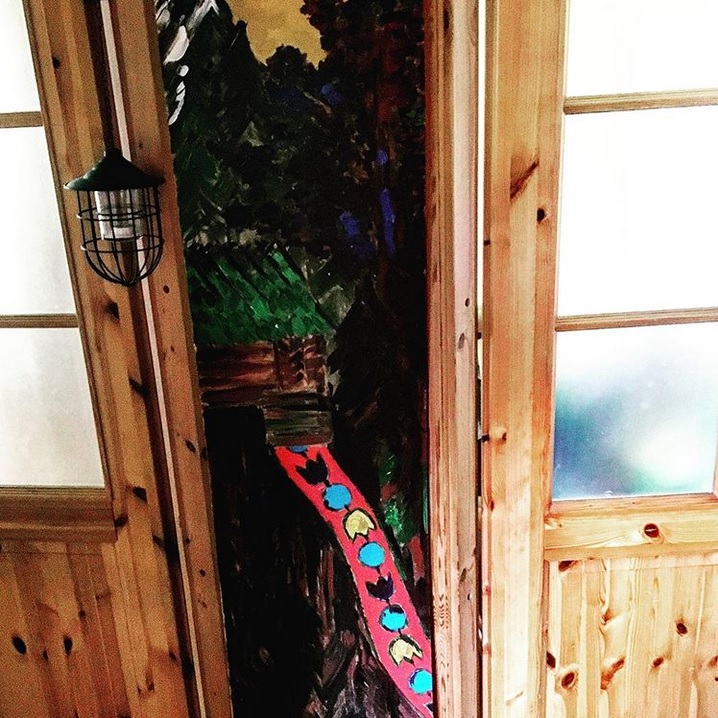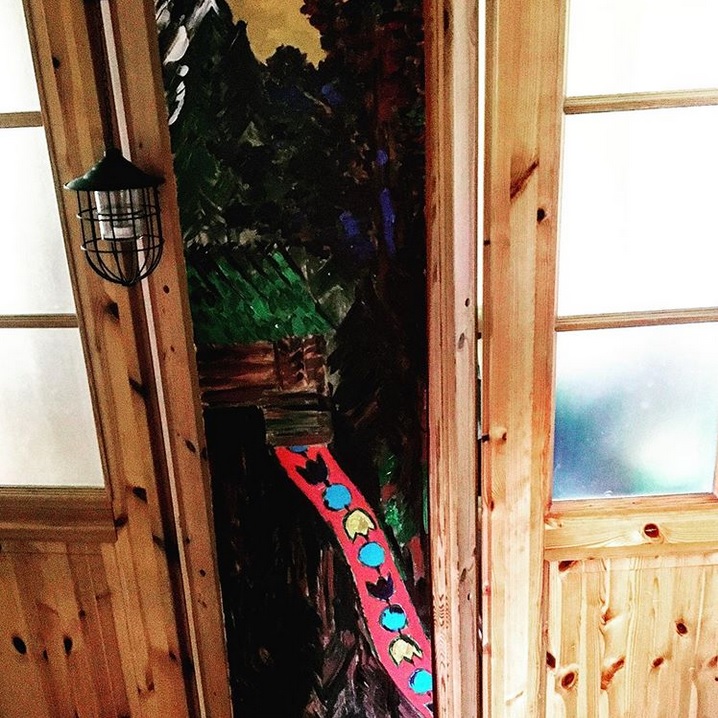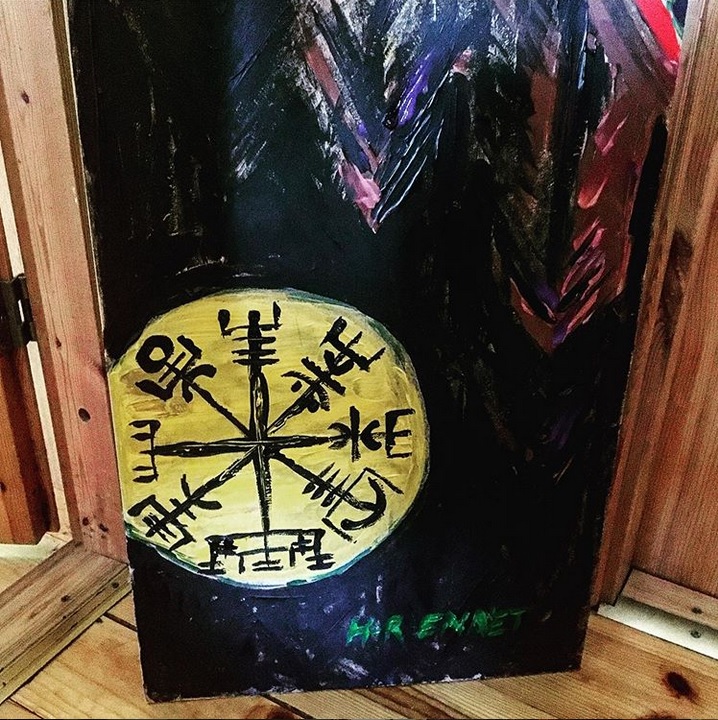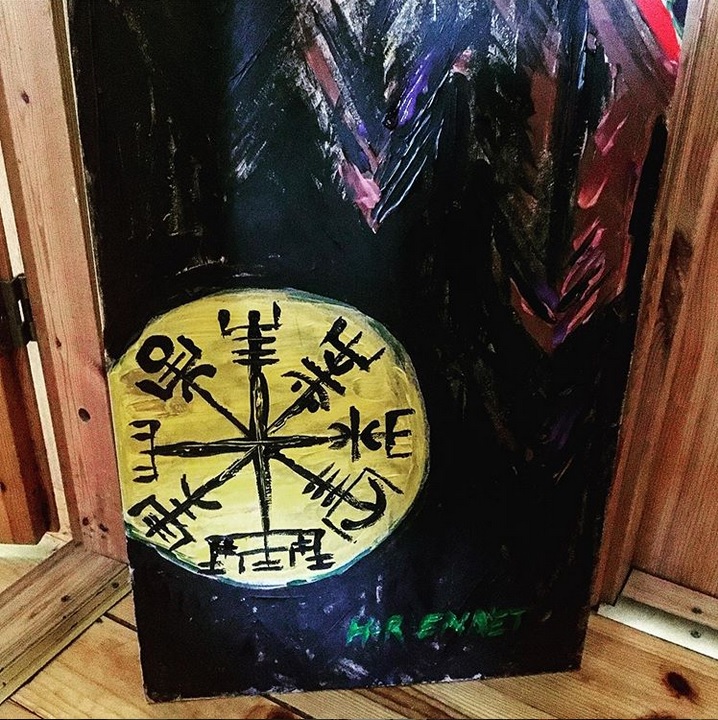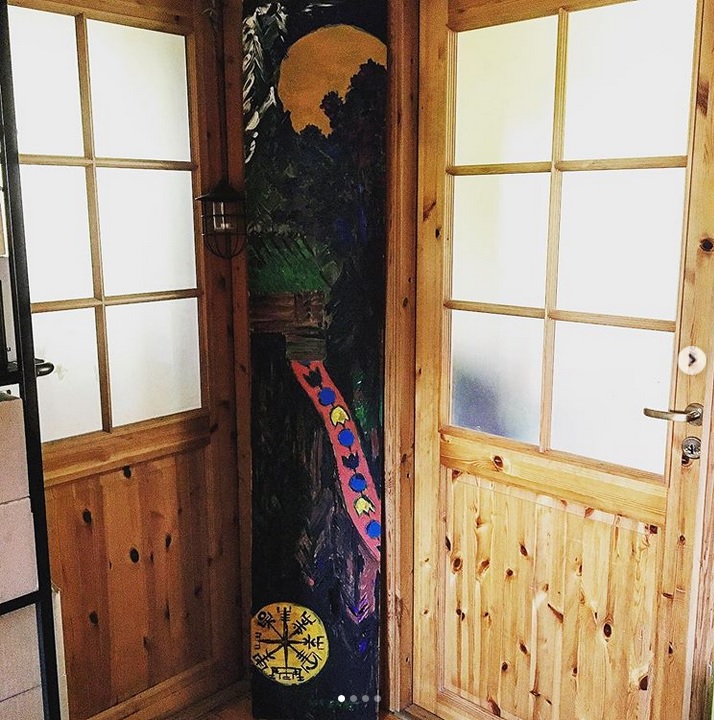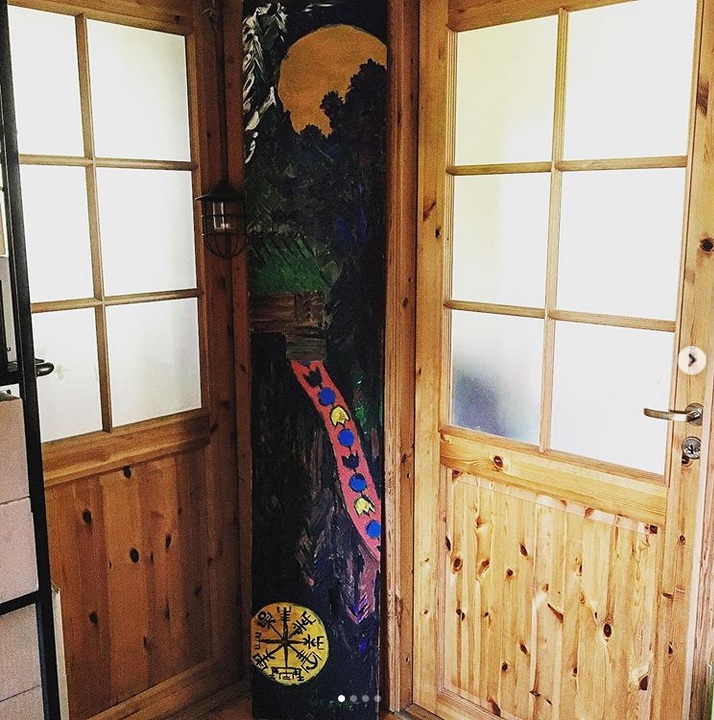 3x acrylic art by Helena-Reet Ennet
Painting: "Nordic forest & folklore" , May 2019
---
---