Pre Passover visit to Synagogue and Yeladim Center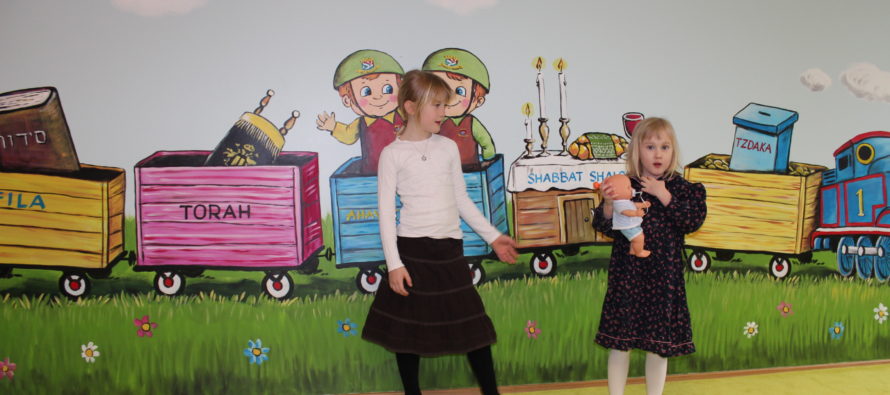 Very very soon is Passover (פֶּסַח) and I'm preparing!!! Matzah symbolizes faith! When our forefathers left Egypt, they were in such a hurry that there was no time to wait for the dough to rise. They therefore ate matzah, unleavened bread. With only this food (but with great faith), our ancestors relied on the Almighty to provide sustenance for the entire Jewish nation — men, women & children. Each year, to remember this, we eat matzah on the first two nights of Pesach, thereby fulfilling the Torah's commandment, "Matzot shall you eat . . ."
Making matzah  is extremely complicated and virtually impossible to do properly at home – so I visited our lovely Synagogue (Таллинская синагога) today to get some. I had my daughters Estella Elisheva (7) and Ivanka Shoshana (5) with me and they were very excited after a long  cleaning morning at home to get some time to play. In Estonia (in Tallinn) we have a very nice (I believe the most beautiful Synagogue on the Earth!)  where is also very cool Sunday School complex and children area  — Yeladim Center. Children adore it! So before we returned home, we played there and I took some great pics.
This Passover let us rejoice not only in the redemption of the past, but also in the hope of the future! Happy Passover!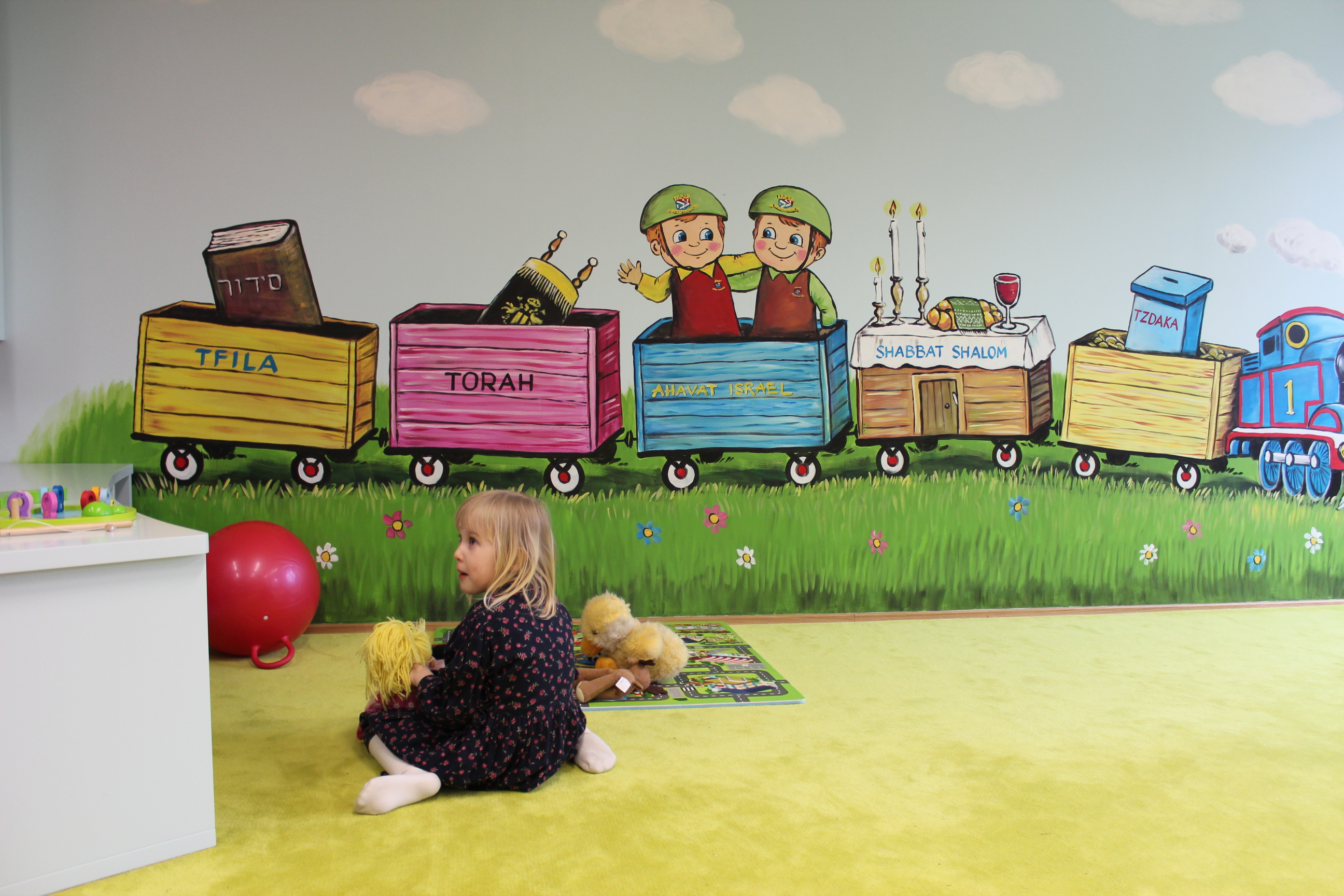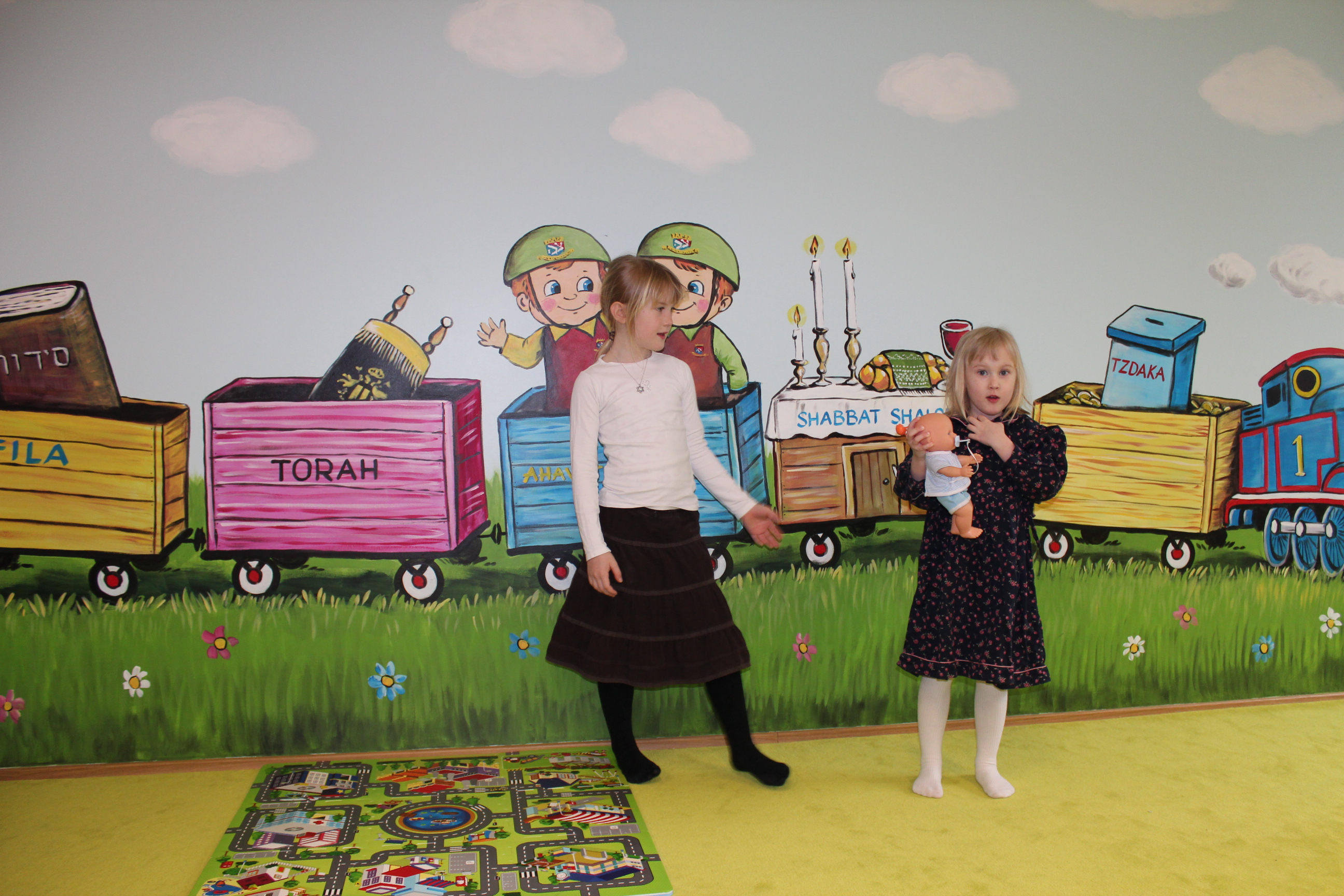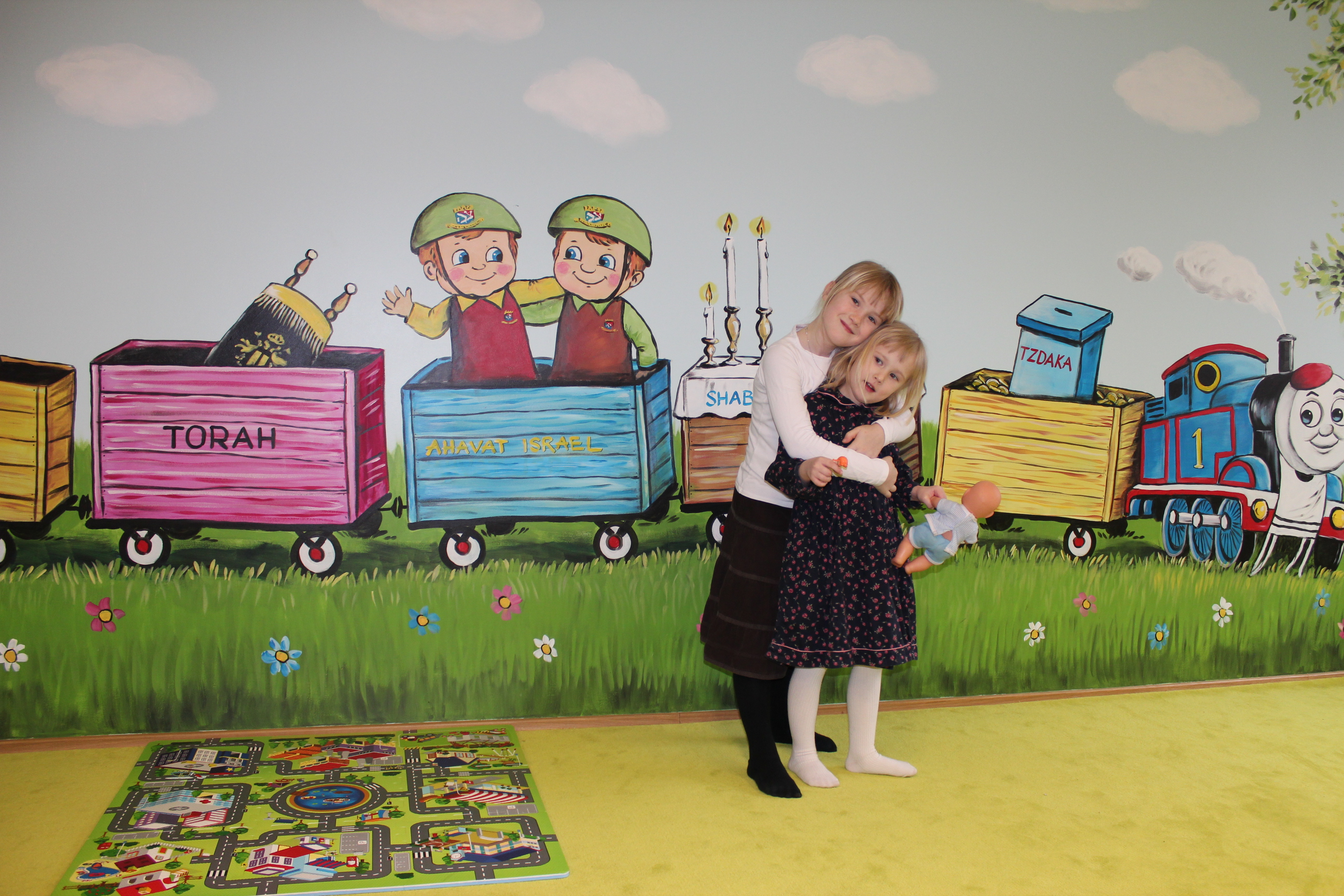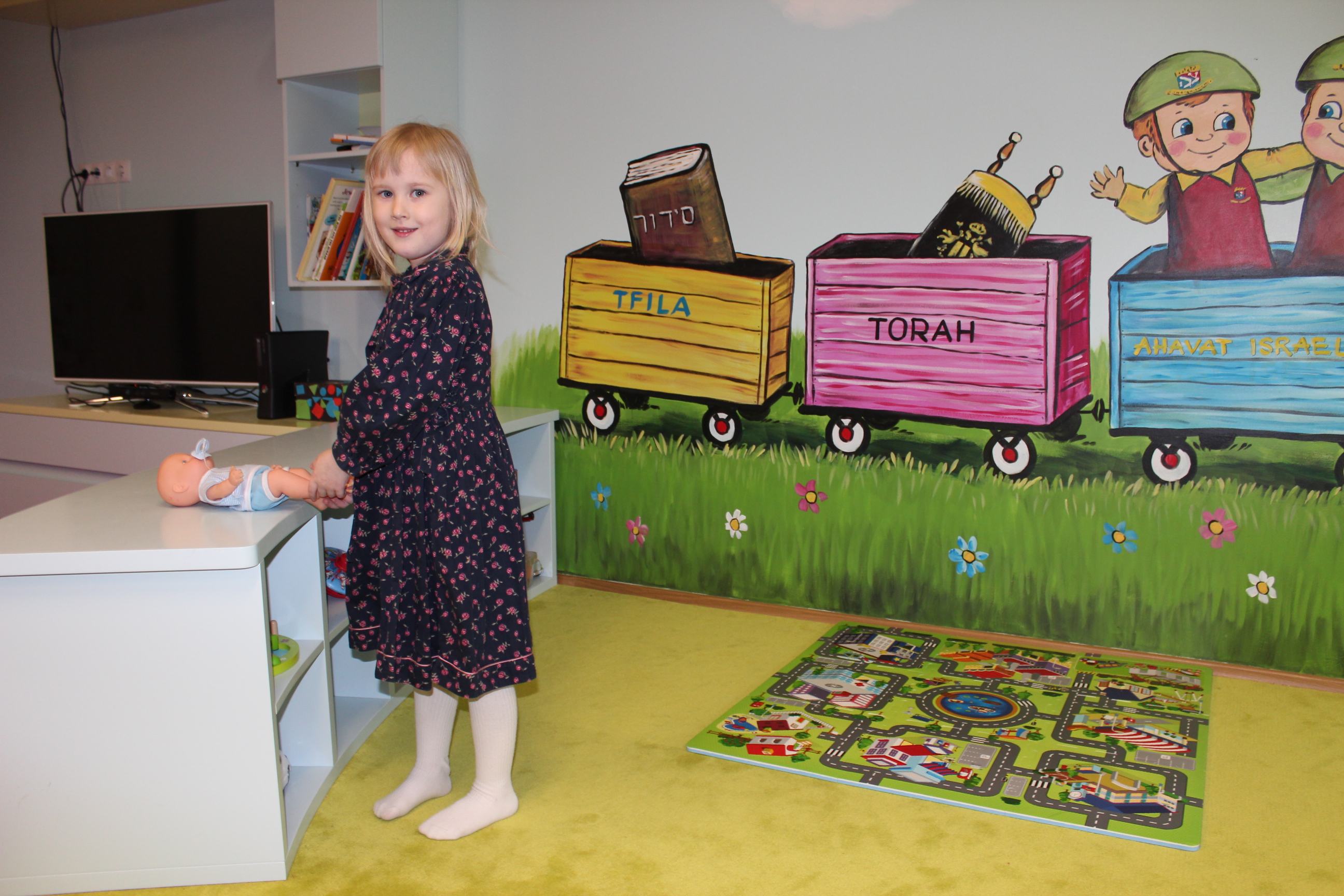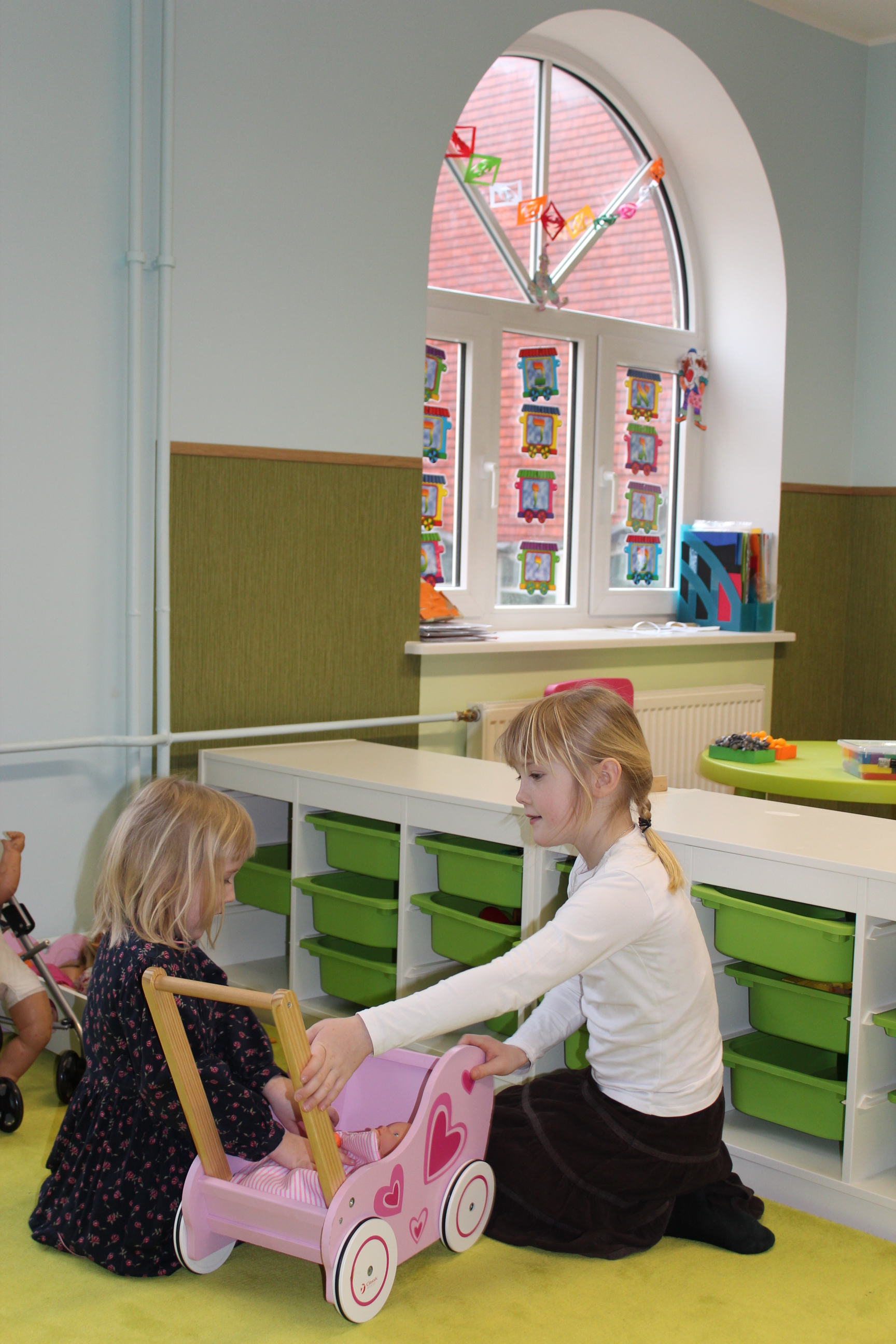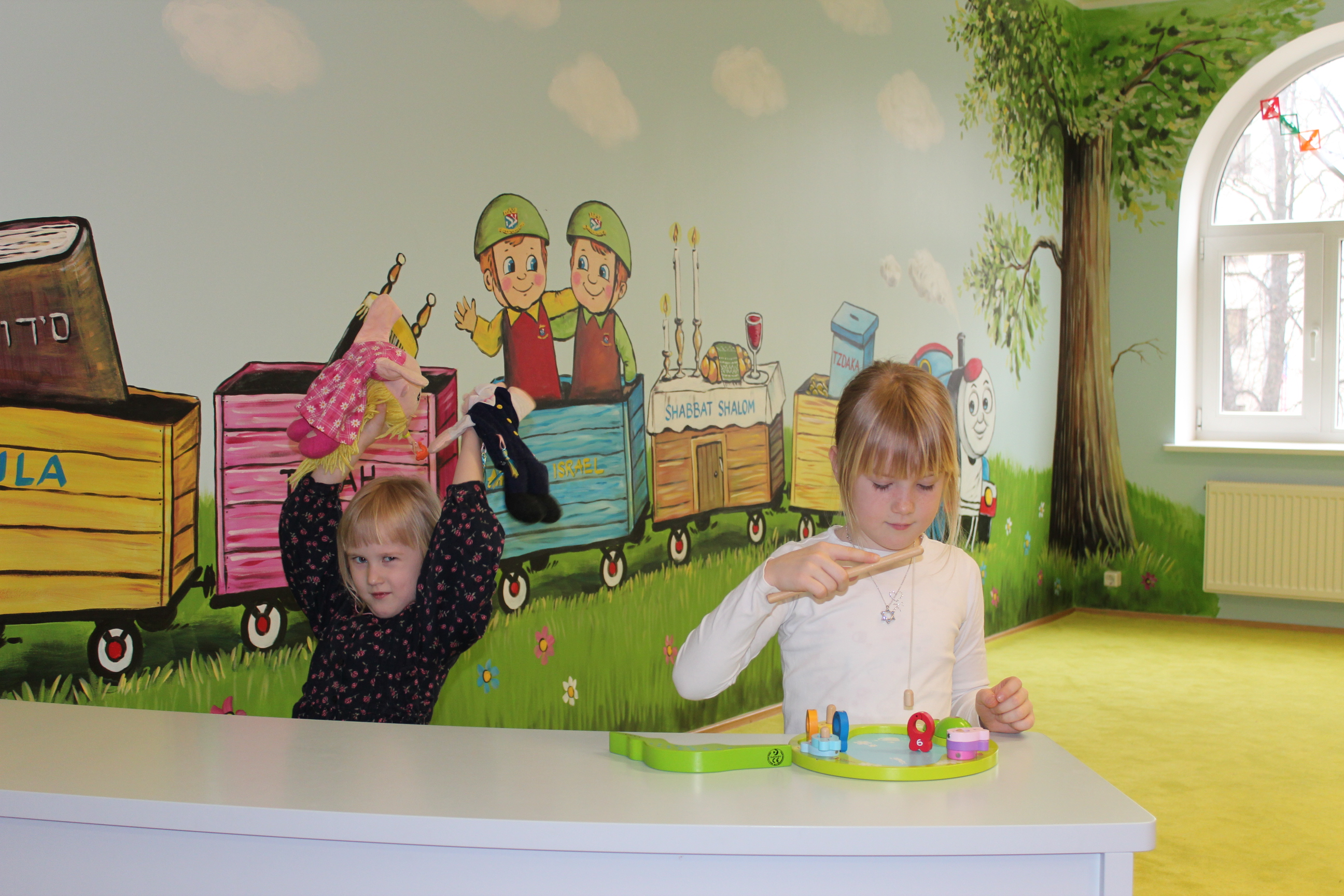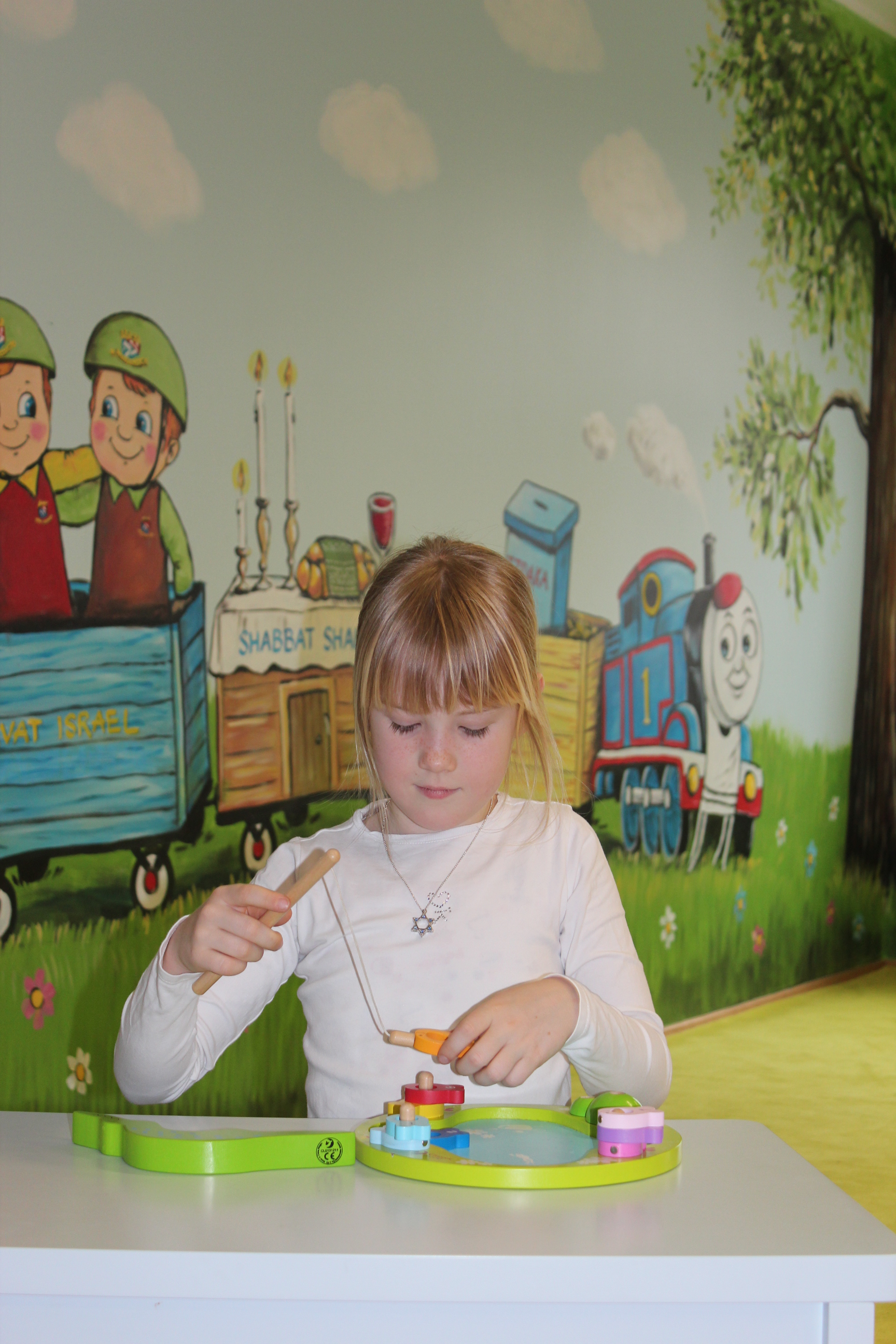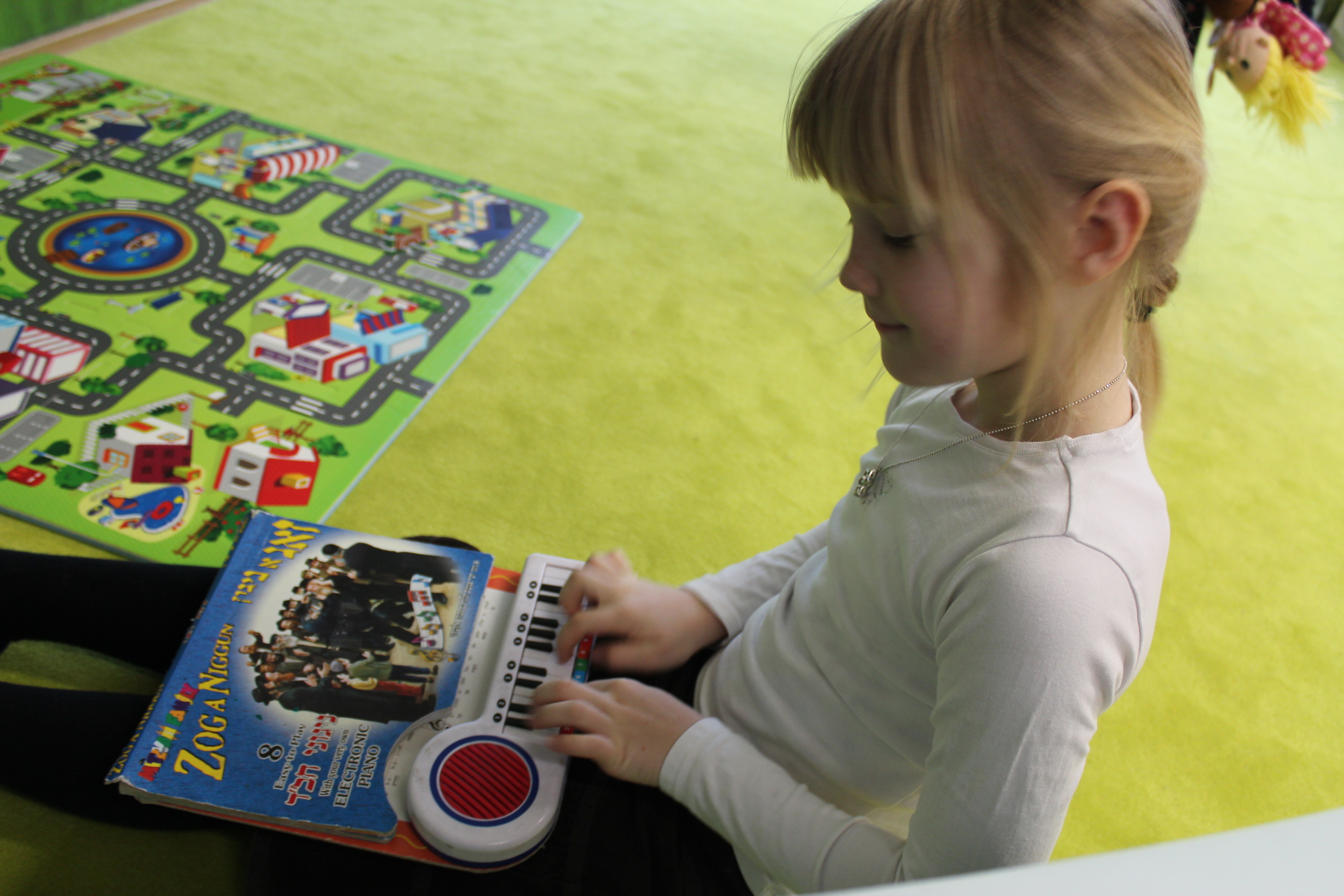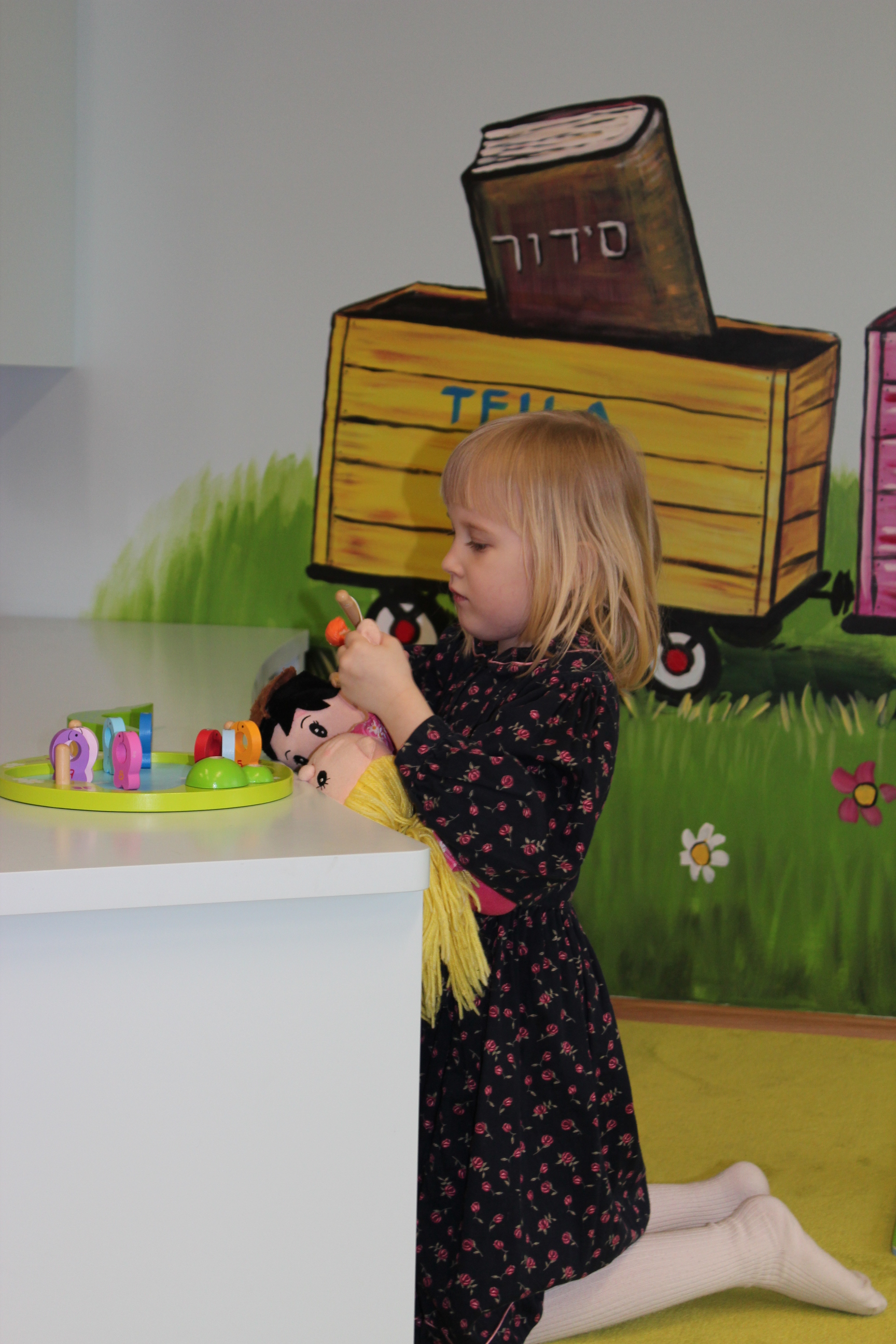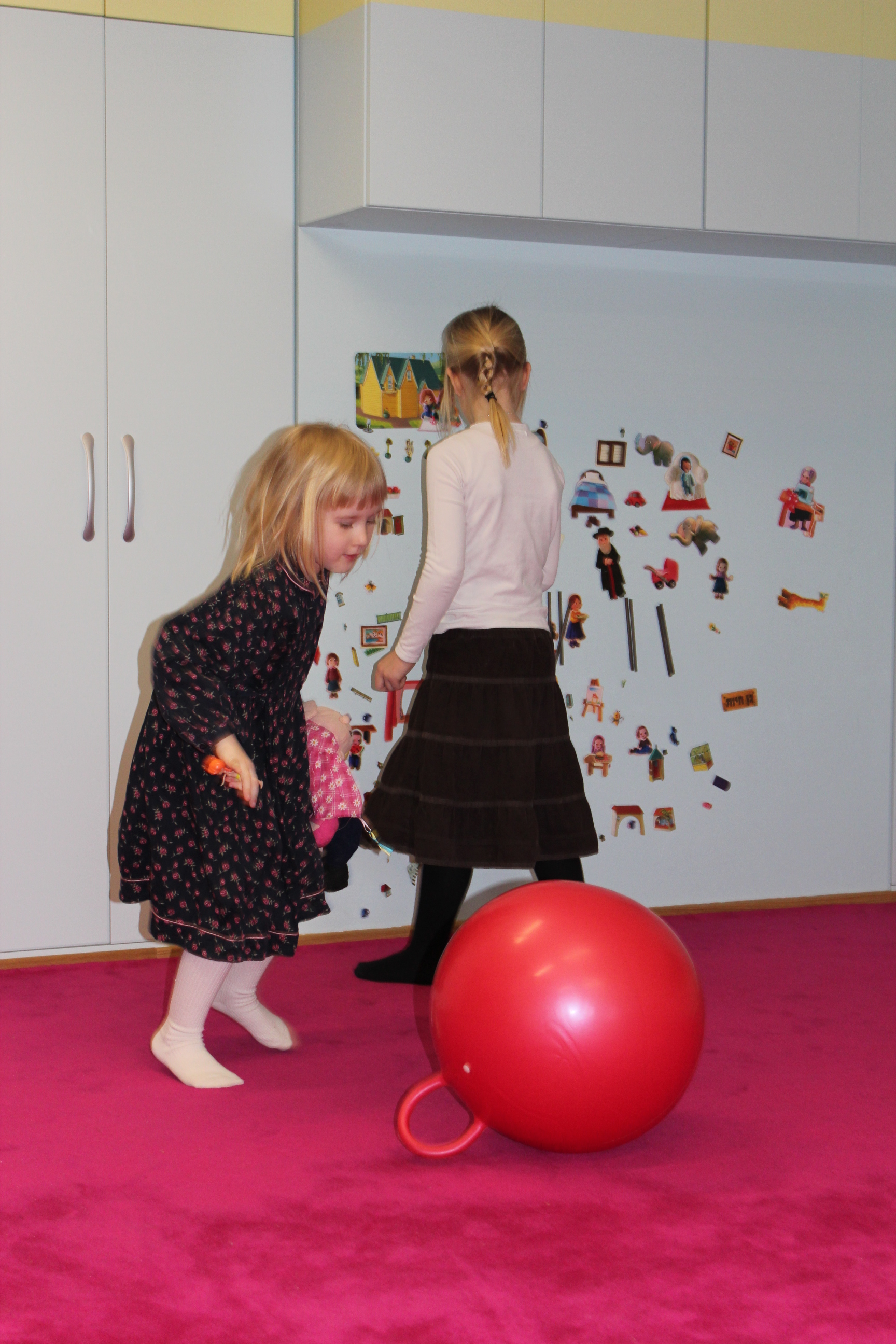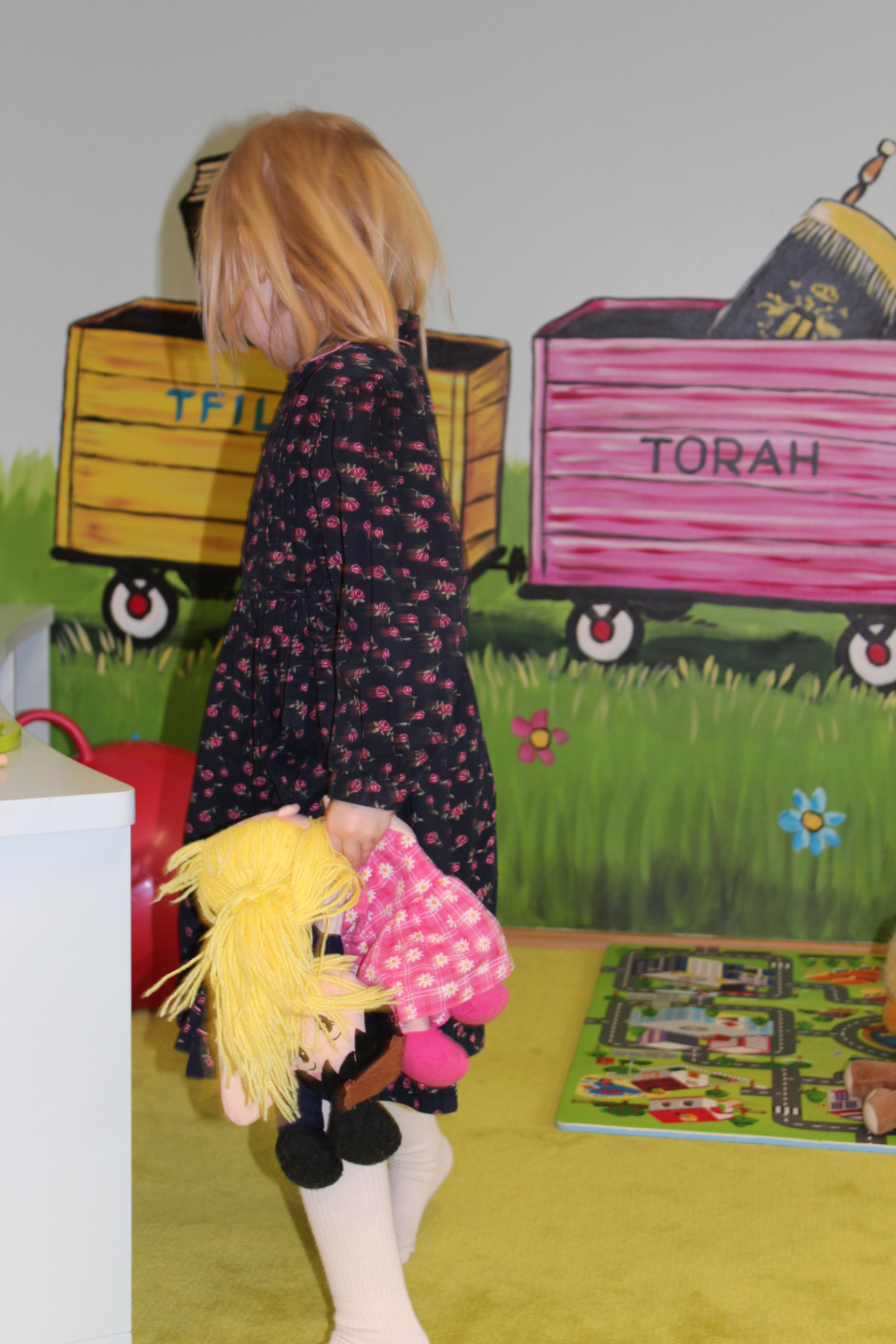 13.Nissan.5774 @ Yeladim Center
Photos: © Elisheva & Shoshana (אלישבע & שושנה)/ Helena-Reet Ennet
"Yeladim center" supports the healthy development of individuals, children, families, and communities through caring services infused with Jewish values to strengthen lives in our community. Visit also Yeladim Center Facebook page.
---
---