Two month ceramics lessons with Ivanka Shoshana – such a success!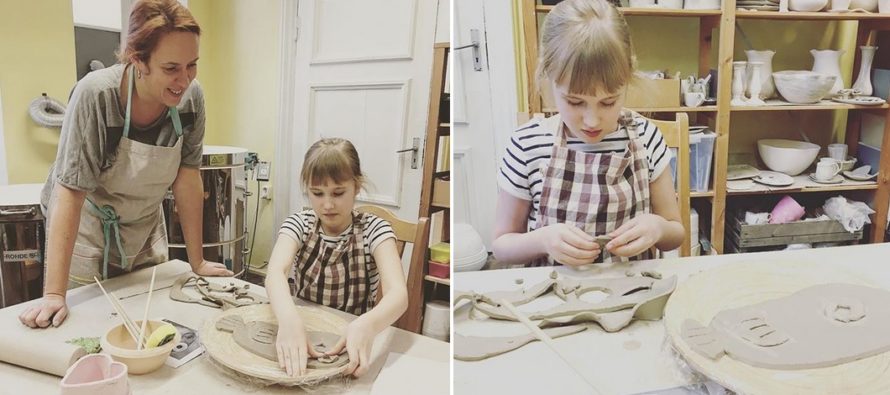 It´s now two months, we have taken ceramics lessons with Ivanka Shoshana (10). She loves it a lot, such a great therapy. It´s so amazing to look how she loves to make fantasy things – for example dead tree or green snowman, etc. I like that she feels free and do not limit herself with "common norms"! She takes private lessons, so the teacher is there just for her. I know, it´s such a luxury, but I´ve seen how quickly kids study and improve their skills when there is one to one contact. They concentrate to certain things and zero time is wasted. I truly love when kids take personal lessons and I will recommend it to anyone whenever possible. Also it´s been just two months lessons, she have studied a lot and have done so many beautiful things – different little bowls, serving table (or it can be also cutting board or wall plate), jewelry box and many little figurines. I find her work so beautiful and unique! Really talented child! 🙂 Everything is made by her self – from start to end!
—
Oleme tänasesks kaks kuud Ivanka Shoshana´ga (10) keraamikatunnis käinud. Talle meeldib väga ja see on suurepärane teraapia. Lahe on vaadata, kuidas ta laseb fantaasia lendu ning voolib näiteks surnud puu või rohelise lumememme. Mulle meeldib, et ta tunneb ennast vabalt ja ei lase nö "üldlevinud normidel" end piirata. Ta võtab eratunde ja õpetaja on seal terve aja ainult tema tarvis. Tean, et see on suur luksus, aga olen näinud kui kiirelt lapsed õpivad ja oma oskusi arendavad kui on üks ühele kontakt. Olen tõeliselt eratundide poolt ja soovitan kõigile, kel vähegi võimalik. Kuigi ta on alles kaks kuud tunnis käinud on ta selle ajaga väga palju õppinud ning samuti väga palju ilusaid asju meisterdanud – näiteks erinevaid tillukesi kausikesi, serveerimislaua (mida saab samuti lõikelauana või seina taldrikuna / plaadina kasutada), ehtekarbi ja mitmeid väikseid kujukesi. Mulle nii väga meeldivad tema tööd, ilusad ja unikaalsed! Nii tubli laps! 🙂 Kõik tööd on algusest lõpuni tema enda tehtud!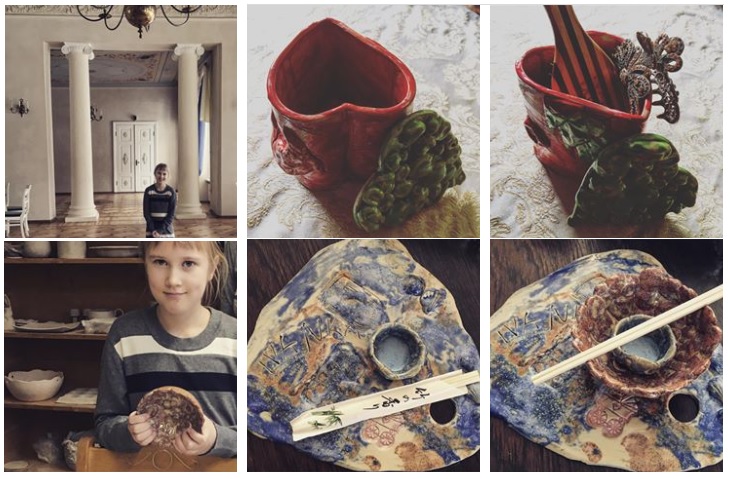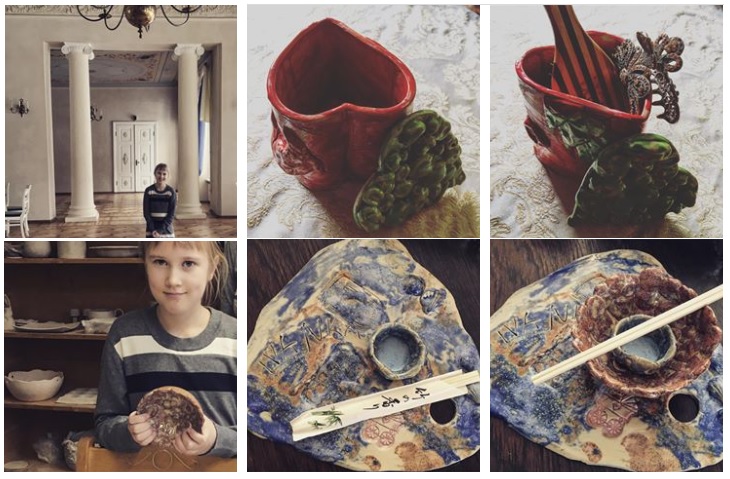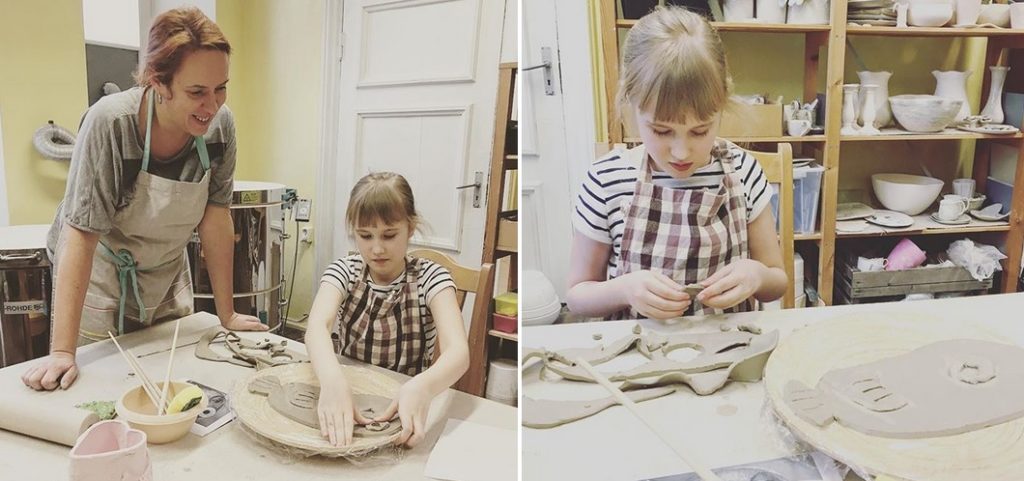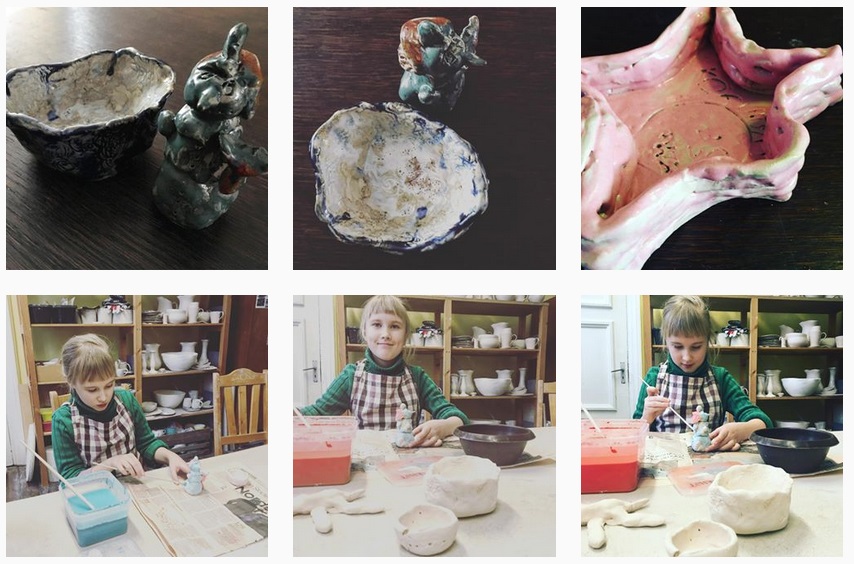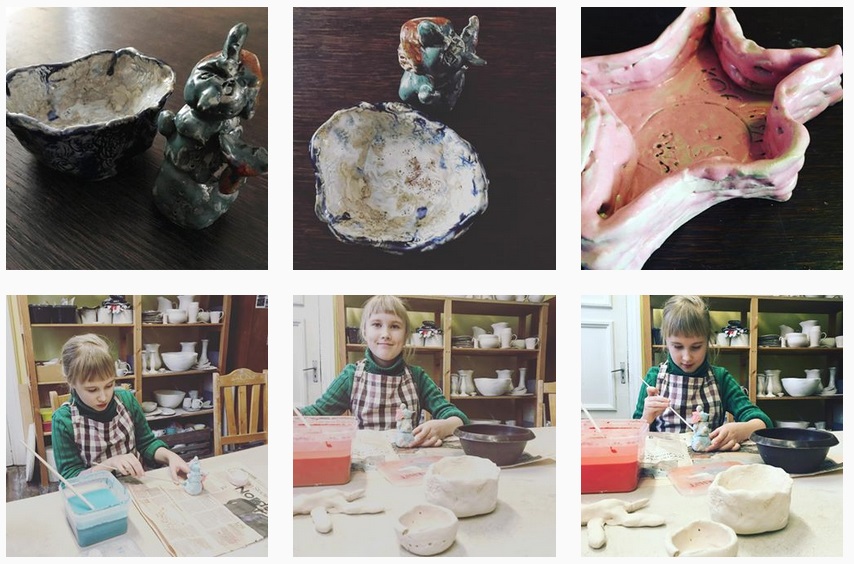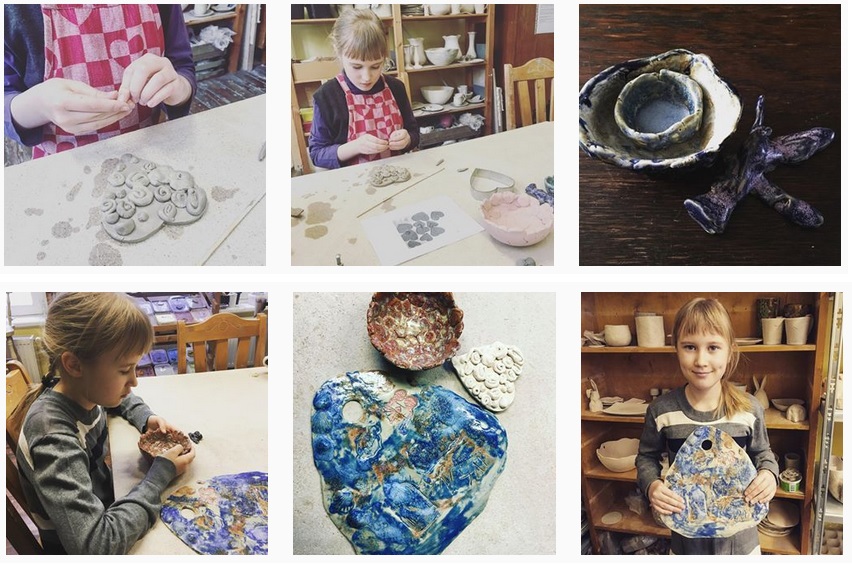 Featured image: Ivanka Shoshana with her amazing private ceramic teacher Hedwig Seaver
---
---