#13 Paintings by Helena-Reet Ennet: "Orange roses", December 2019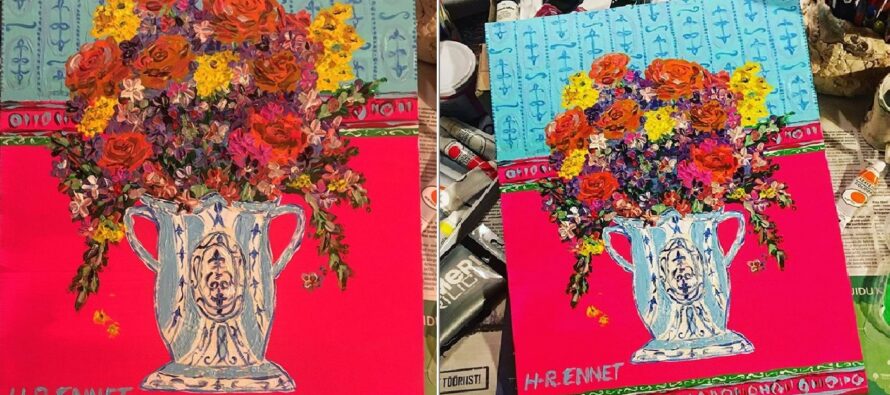 This time I had no inspiration pictures and actually I had no desire to draw. I thought that it is over three months I haven´t done any paintings so I first forced myself. But as soon as I started I enjoyed it a lot. It is a flower painting again and my thirteenth picture during my life. I named the picture "Orange roses" and once again I used acrylic colors.
And here below you can view pictures of the completion of my painting
—
Seellel korral maalima hakates ei olnud mul inspiratsioonipilte ja tegelikult polnud mul algul üldse soovi joonistada. Kuna minu viimasest maalimisest oli möödas üle kolme kuu, siis otsustasin end lihtsalt maalima sundida. Kuid niipea kui hakkasin maalima, nautisin kogu protsessi väga. See on jälle lillemaaling ja minu elu jooksul kolmeteistkümnes pilt. Maal sai nimeks "Oranžid roosid" ja maalisin taaskord akrüülidega.
Allpool pildid minu maali valmimisest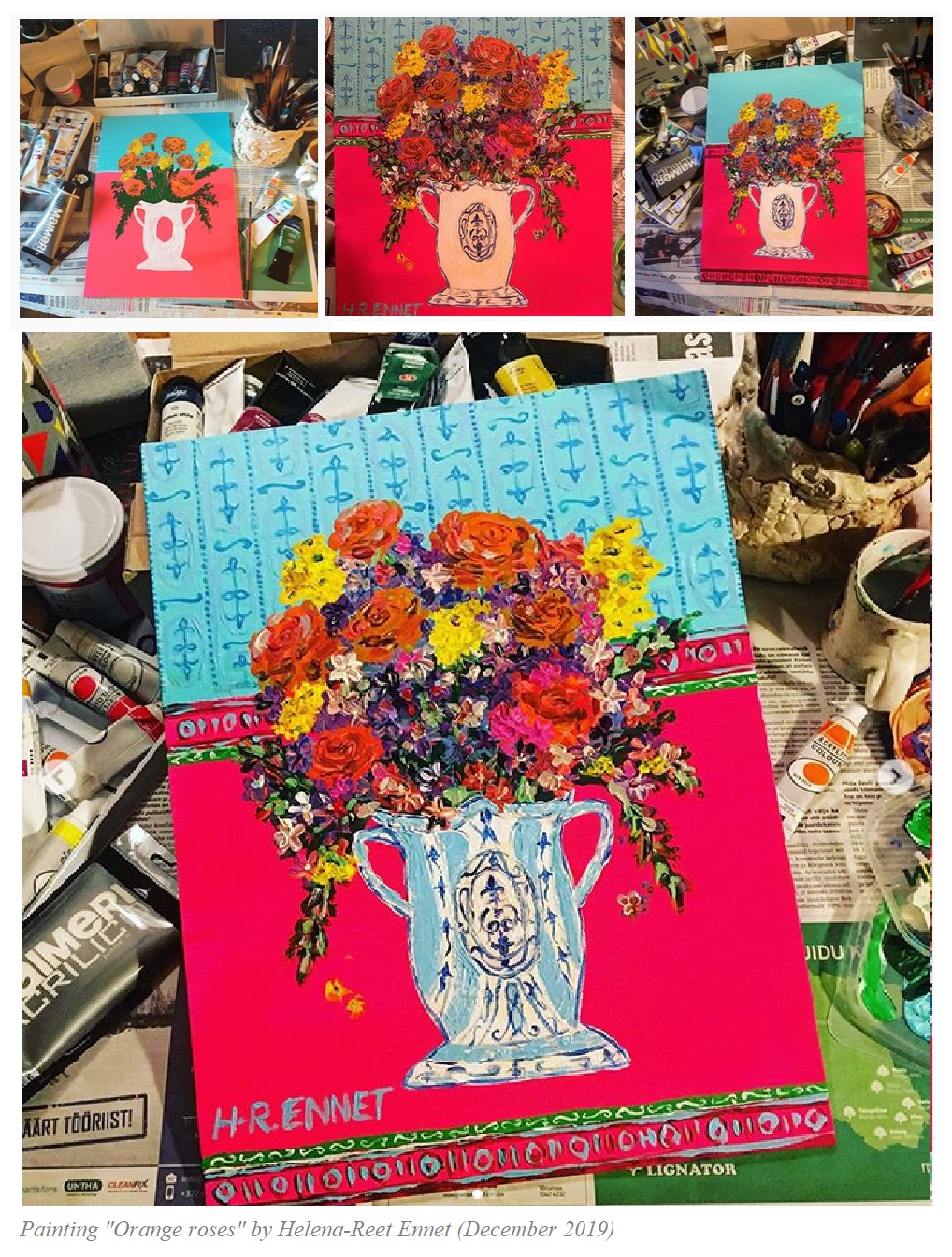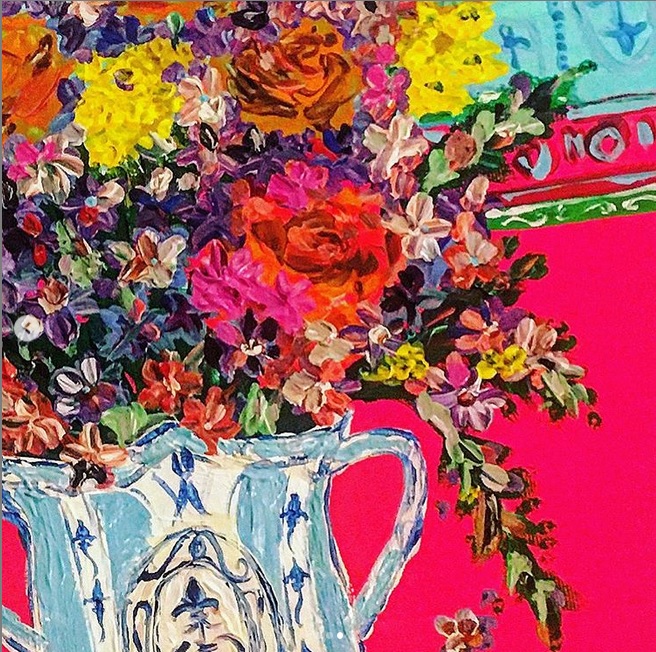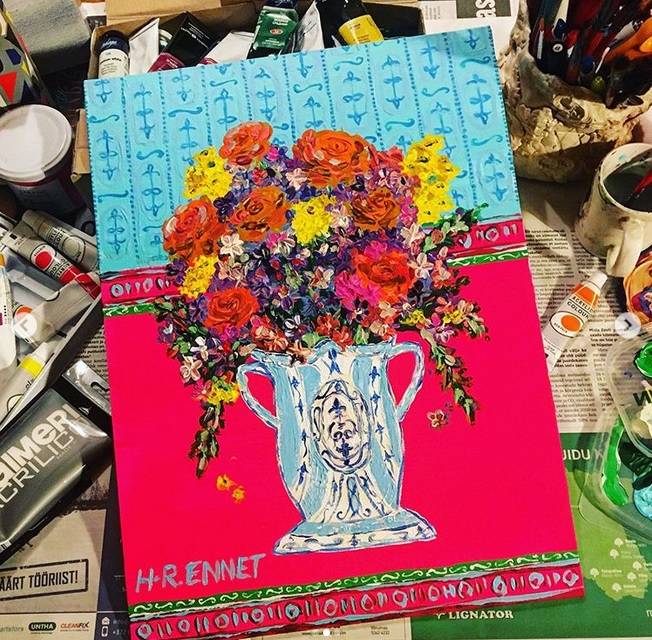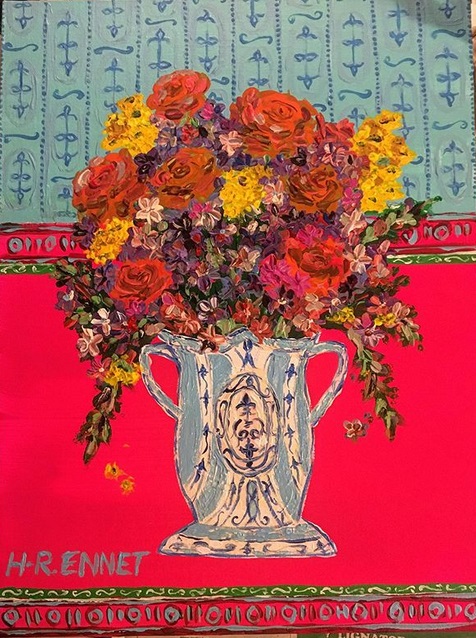 "Orange roses"
acrylic painting (30x40cm)
signed H-R. Ennet
{painted by Helena-Reet Ennet, 2019 December}
I also thought that it might be pretty cool idea to start using my paintigs in multiple reasons – for example as a silk scarf. What you think? Below one quickly compiled example. (The scarves could, of course, be square)
Mõtlesin ka sellist asja, et võiksin kasutada oma maale erinevatel viisidel – näiteks võiks teha siidisalle. Mis te arvate? Allpool üks kiiresti tehtud näide. (Sallid võiks teha muidugi ruudu kujuga)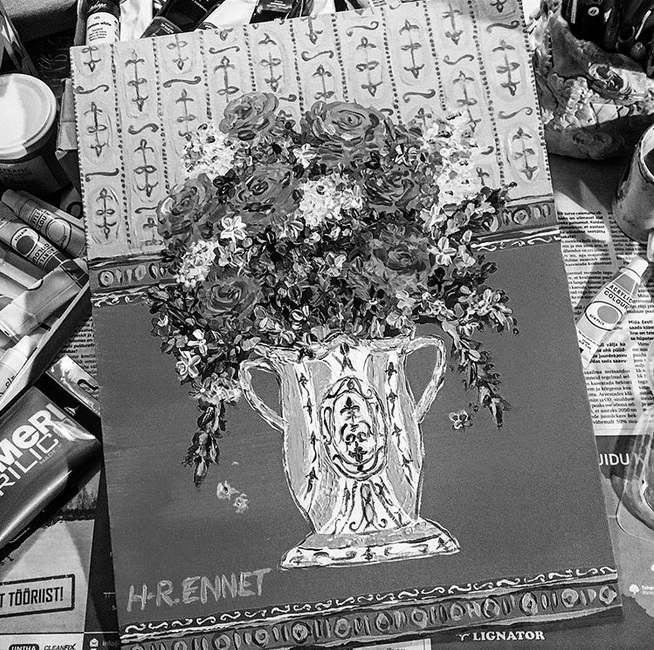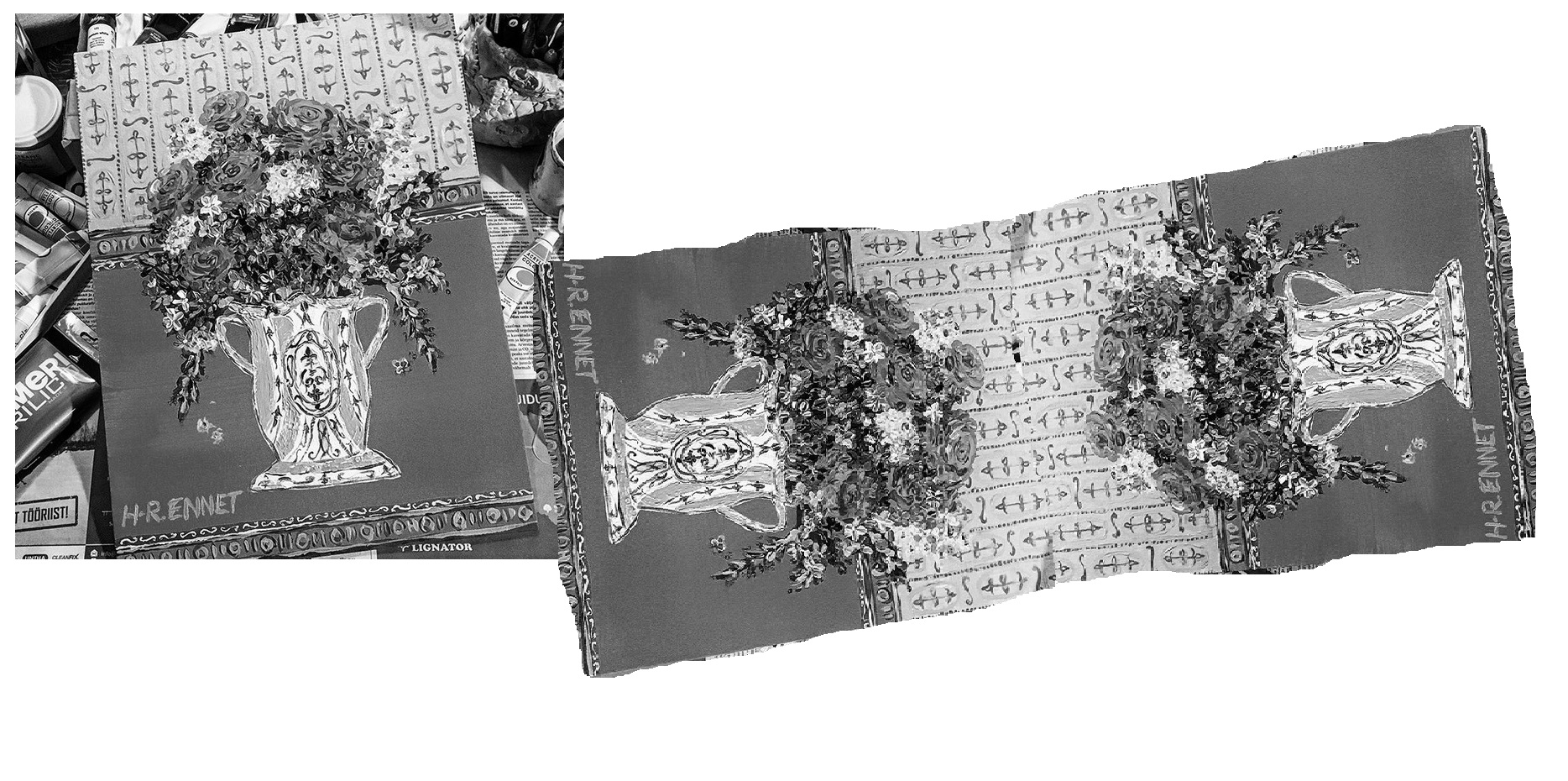 ---
---