#23 Paintings by Helena-Reet Ennet: "The tree of Wishes", October 2020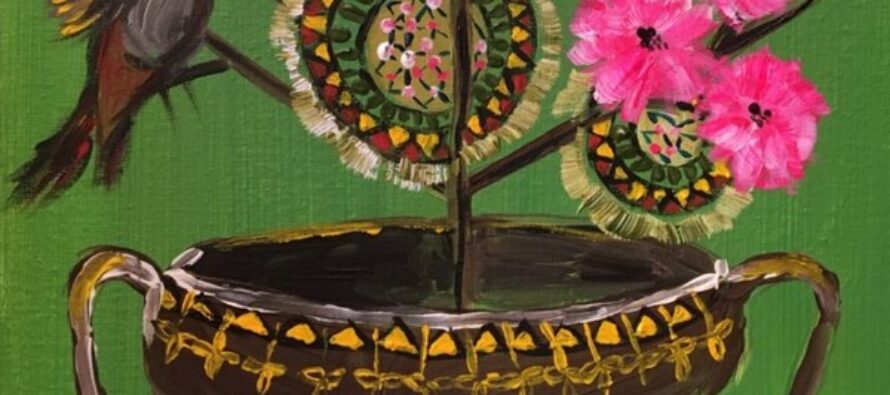 I have recently been working on a mouse series  (already seven paintings of "His Highness Mouse the First" are ready, see HERE). I started painting "The Tree of Wishes" already in September, while I was painting my painting "Chaos" (see HERE), but then I left it on the shelf  – I ran out of thoughts, I did not had a clear vision to end it. Now in October it is finally ready! I am very satisfied with the result. At first I thought I would add more details, but then I decided not to repeat what happened to Chaos' painting. Not that I didn't like the "Chaos", it ended up being very stylish, cool and colorful, but I also liked its first version – calmer and more natural. Therefore, I decided that the "The Tree of Wishes" should be a little easier, did not want to overdo the details. The background green is very beautiful and I like the color schemes very much. The painting is upright and again measuring 30×40 cm. A classic for my paintings. That's the painting number 23 in my whole life!
—
Olen viimasel ajal ametis ome hiire seeria maalidega (juba seitse "Tema Kõrgeausus Hiir Esimese" maali on valmis, vaata SIIT). "Soovide puu" maaliga tegin algust juba septembris, samal ajal kui maalisin oma maali "Kaos" (vaata SIIT), ent siis jäi "Soovide puu" riiulile seisma – mõtted olid otsas, ei teadnud, kuidas lõpetada.  Nüüd oktoobris sai lõpuks valmis! Olen tulemusega väga rahul. Algul mõtlesin, et lisan veel detaile, aga siis otsustasin, et ei korda seda, mis Kaose maaliga juhtus. Mitte et mulle Kaos ei meeldiks, lõpuks tuli väga stiilne, lahe ja kirju, aga mulle meeldis ka selle esimene versioon – lihtsam ja naturaalsem. Seetõttu otsustasin, et "Soovide puu" tuleb natuke rahulikum, et ei pinguta detailidega üle. Tausta roheline on väga ilus ja värvilahendused meeldivad mulle väga. Maal on püstine ja taas mõõtudes 30×40 cm. Klassikaline minu maalide puhul. See on siis minu terve elu jooksul alles 23-s maal!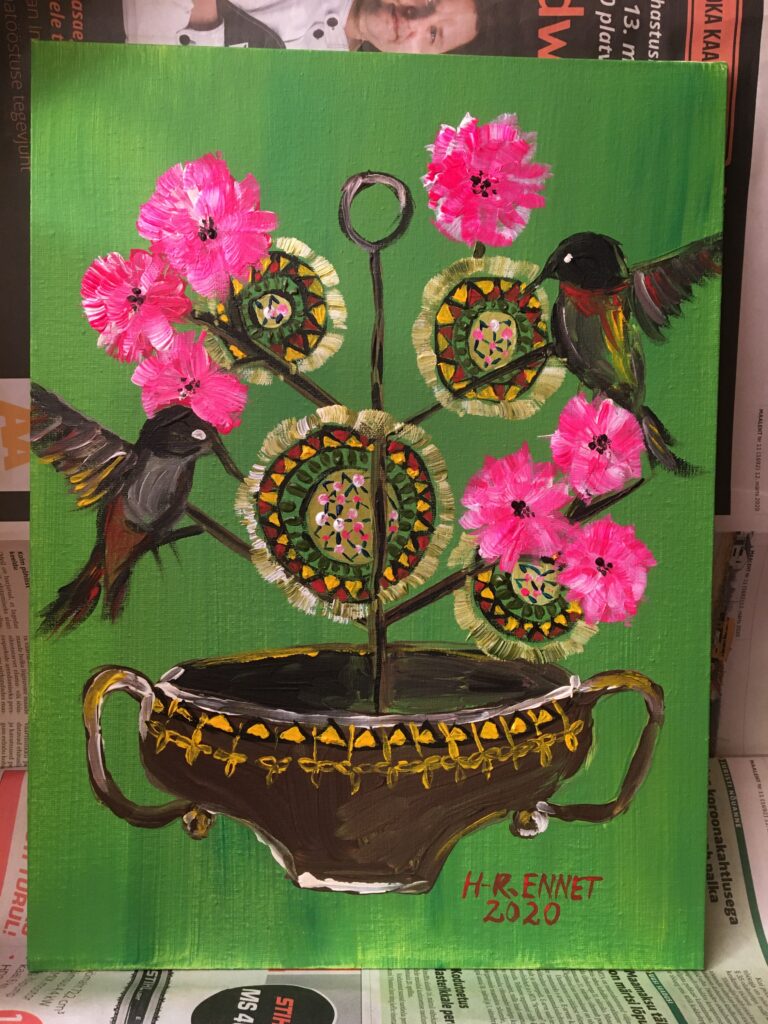 "The tree of Wishes"
acrylic painting (30x40cm)
signed H-R. ENNET 2020
{painted by Helena-Reet Ennet, 2020 October}
Here are some examples of partial work and some details:
Siin on näha näiteid poolikust tööst ja toon välja mõned detailid valmis maalist: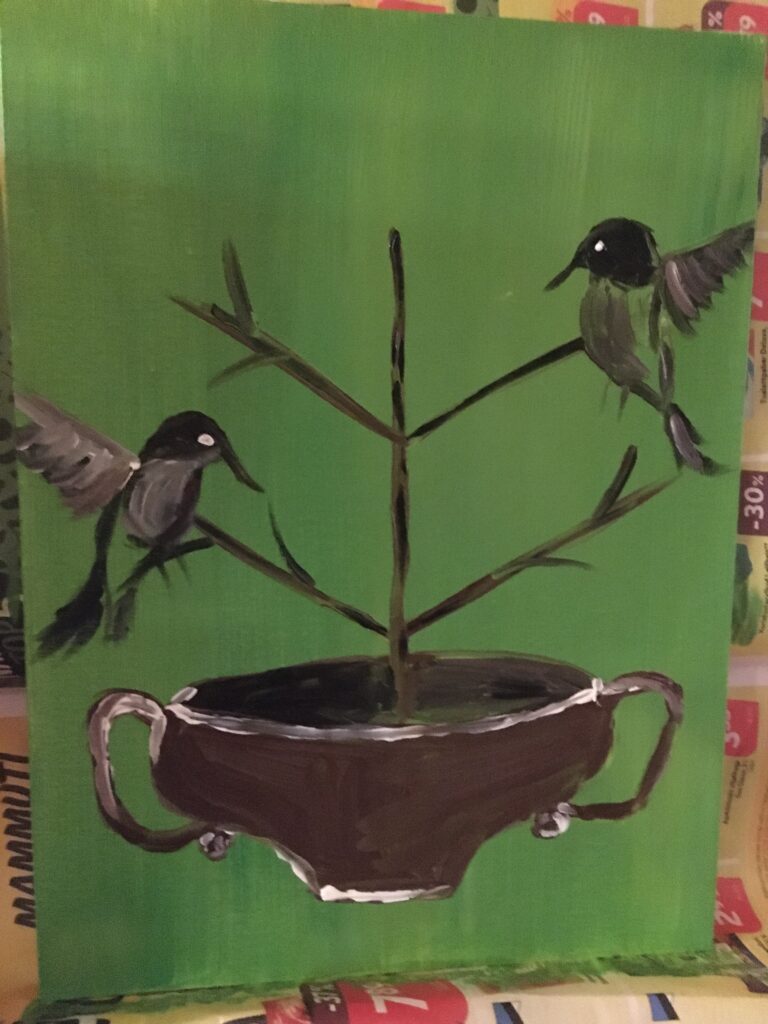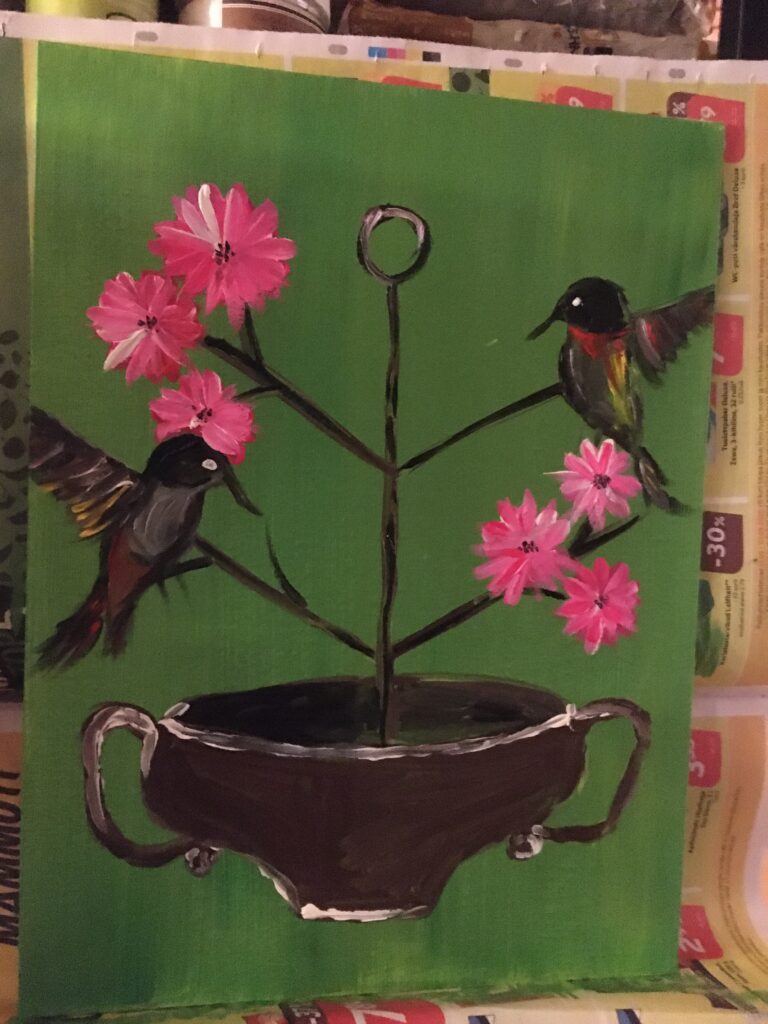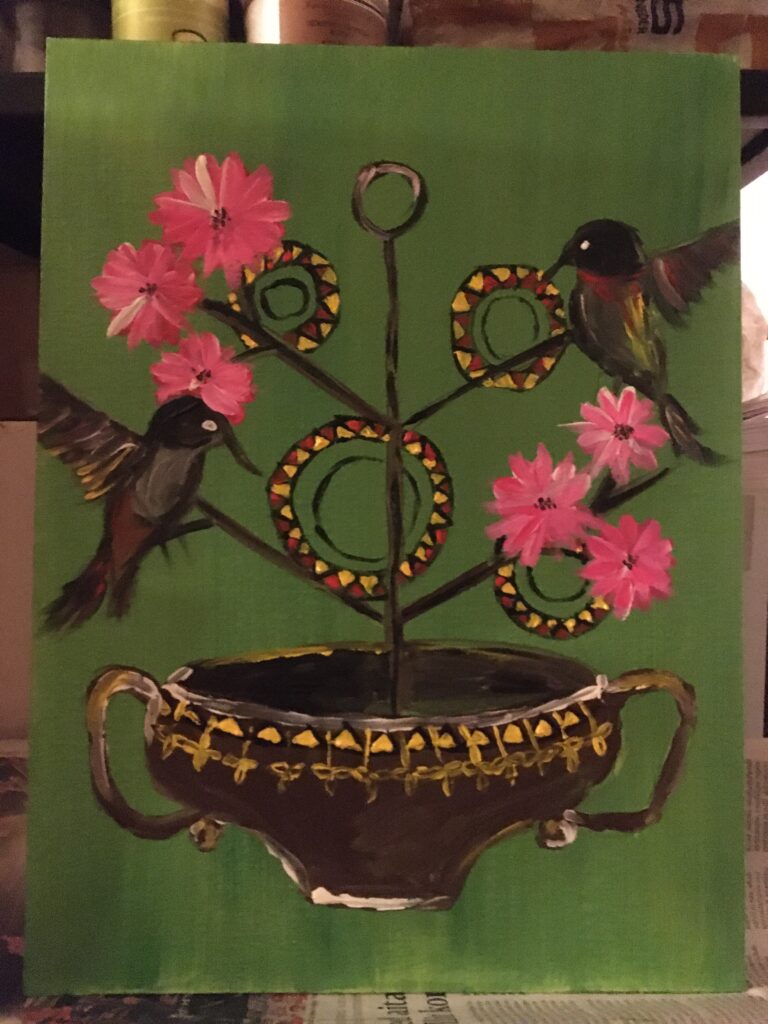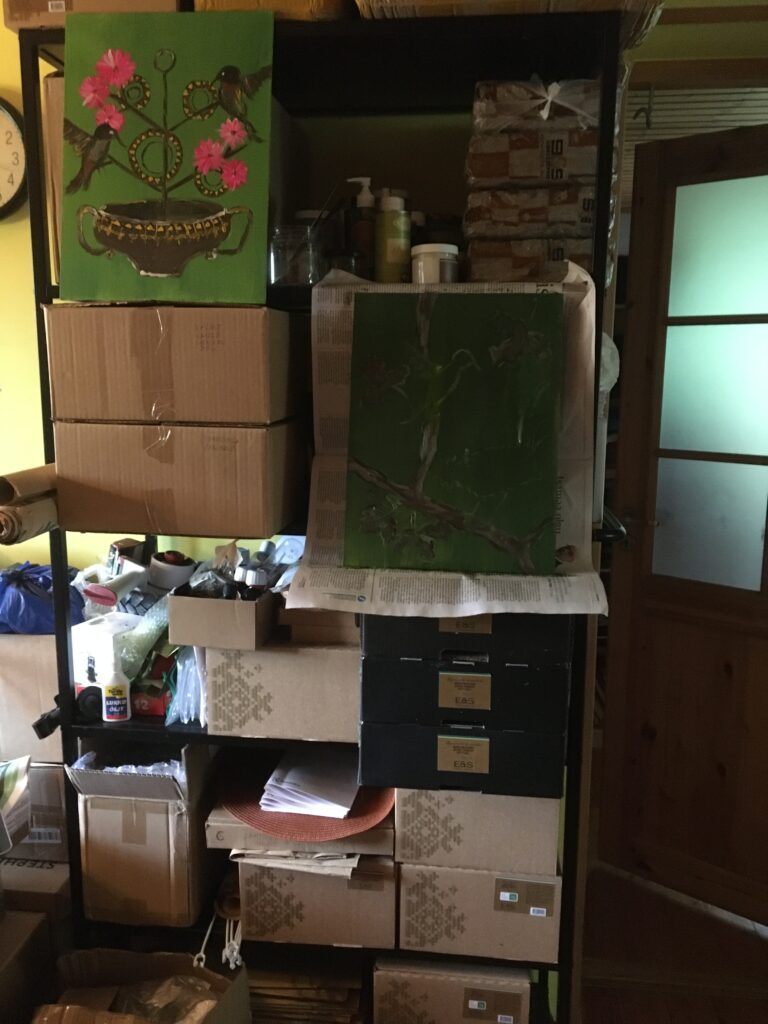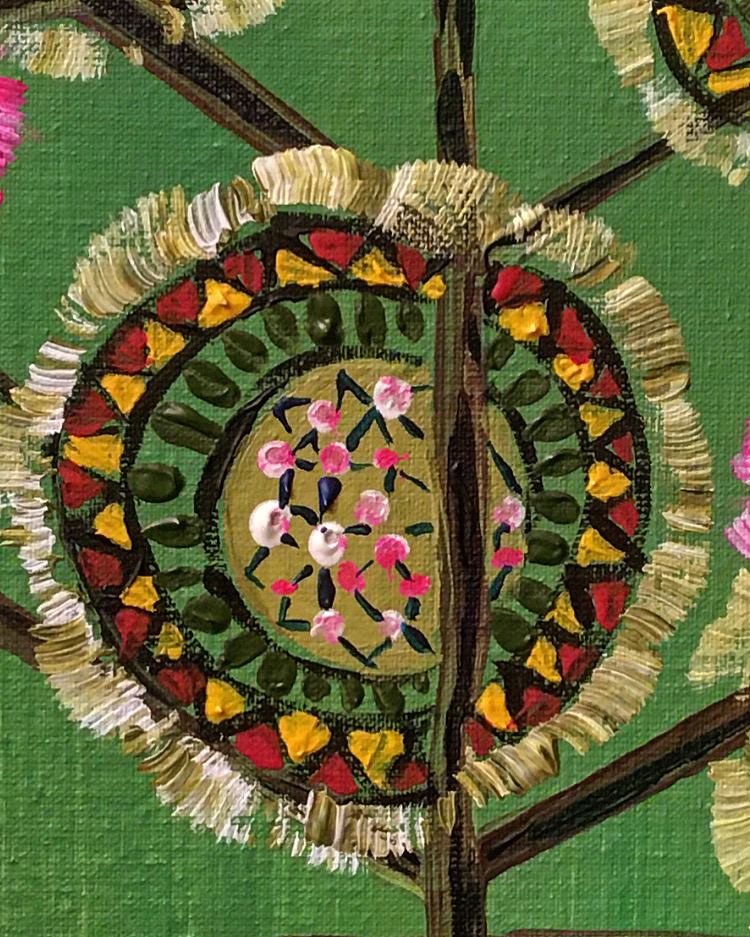 ---
---