Ivanka Shoshana: New handmade clay bowls and OOTD 09102019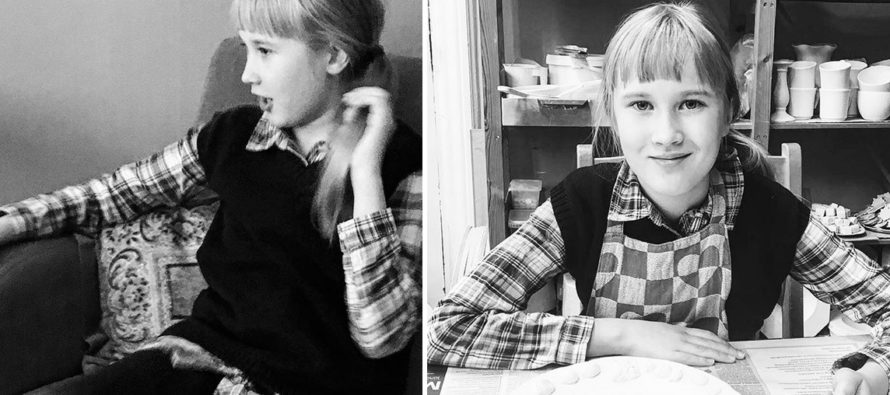 Today Ivanka Shoshana didn´t went to school, instead of that she had a one on one private ceramic lesson and in the afternoon we´ll go to SPA. She studied a new technique today, how to make a pattern with crocheted tablecloth. Super fun! She loves that making art is so creative, every time new styles, shapes, colors etc. Never similar things – everything is super unique! She also painted a plate today, which she made in her last clay lesson. In general, her pottery lessons look like this – first she paints the stuff what she have made in previous classes and then she makes new clay art. Every clay art piece have to be burned twice – first after you make it and then after you paint it. So it is quite a long process.
Täna Ivanka Shoshana kooli ei läinud, selle asemel oli tal üks ühele eraõpetajaga keraamikatund ning pealelõunal plaanime SPA-sse minna. Ivanka õppis täna uut tehnikat, heegeldatud laudlinaga mustri tegemist. Väga lõbus! Talle meeldib keraamika juures selle loomingulis, iga kord uued stiilid, kujud, värvid jne. Kunagi ei tee kahte ühesugust asja – kõik on super unikaalne! Täna värvis ta ära ka taldriku, mille tegi eelmises saviringi tunnis. Üldiselt näevadki ta keraamika tunnid välja sellised – kõigepealt värvib ära asjad, mis on eelmises tunnis valmistatud ning siis teeb uusi asju. Iga savist tehtud asja peab kaks korda ahjus põletama – esimene kord peale valmistamist ning siis peale värvimist. Nii et see on päris pikk protsess.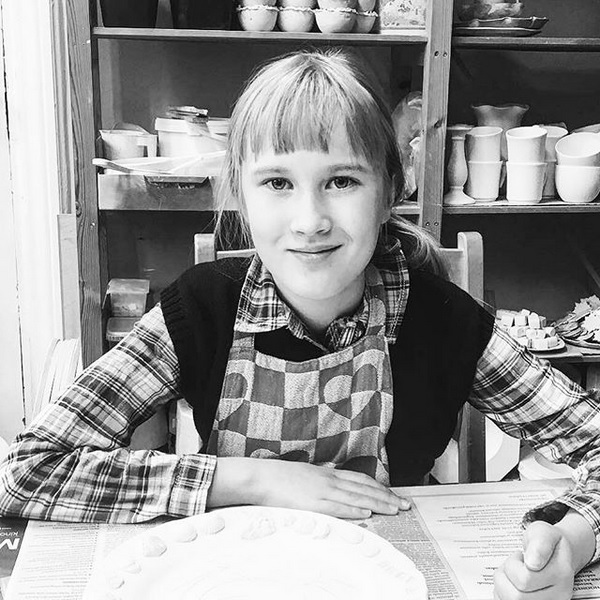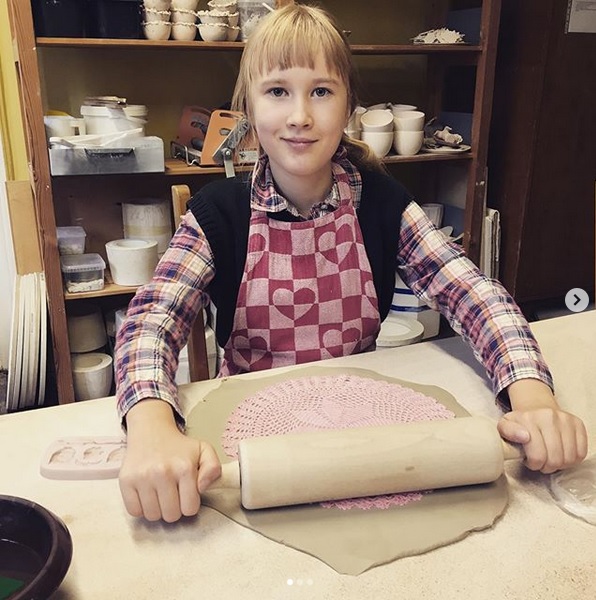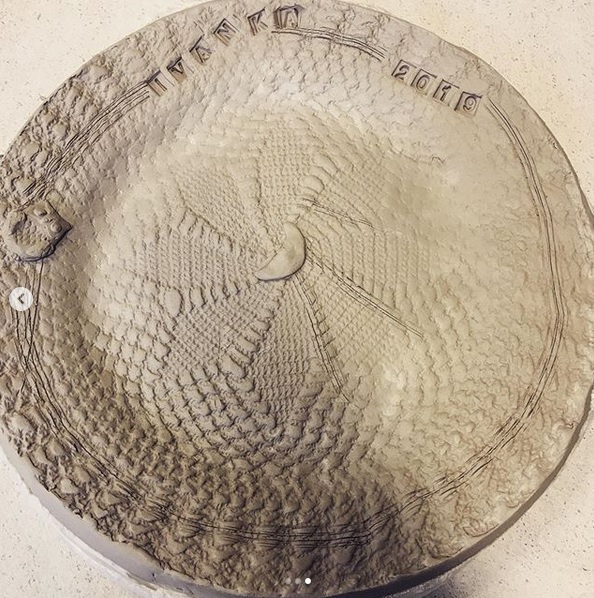 And here are some pictures from her today´s outfit. Jeans and shirt H&M, waistcoat Kinderit. Many people ask Ivanka and my sister Estella Elisheva, how do they have so beautiful "porcelain clear" white skin. The secret is easy! They use weekly our E&S bath salts – there is nothing better to your skin than salt baths! Sea salt helps the body take in more water and this is beneficial for the lymphatic system, besides it is part of the osmotic processes and efficiently cleans the cells that way.
Ja siin  mõned pildid Ivanka Shoshana tänastest riietest. Teksad ja triiksärk H&M, vest Kinderit. Paljud inimesed küsivad Ivankalt ja tema õelt Estella Elishevalt, kuidas neil on nii ilus hele ja klaar nahk nagu  "portselan". Saladus on lihtne! Nad kasutavad iganädalaselt E&S vannisoolasid – pole midagi paremat su nahale kui soolavannid! Meresool võimaldab kehal imendada rohkem vett ja see on kasulik lümfisüsteemile, lisaks osaleb osmootilistes protsessides ja puhastab seetõttu tõhusalt rakke.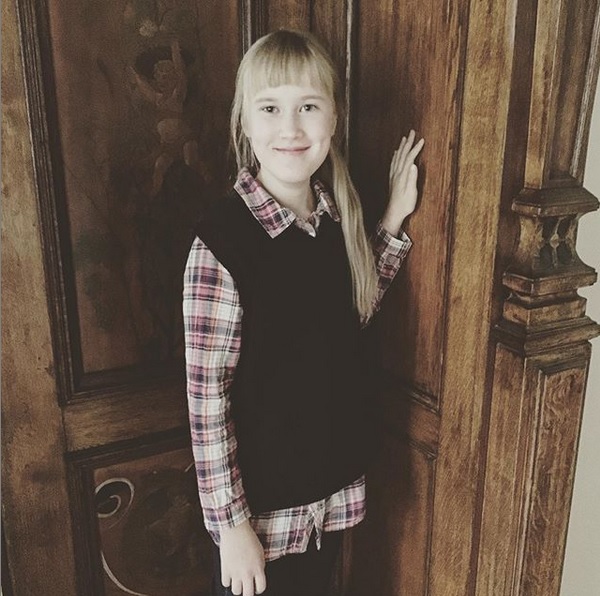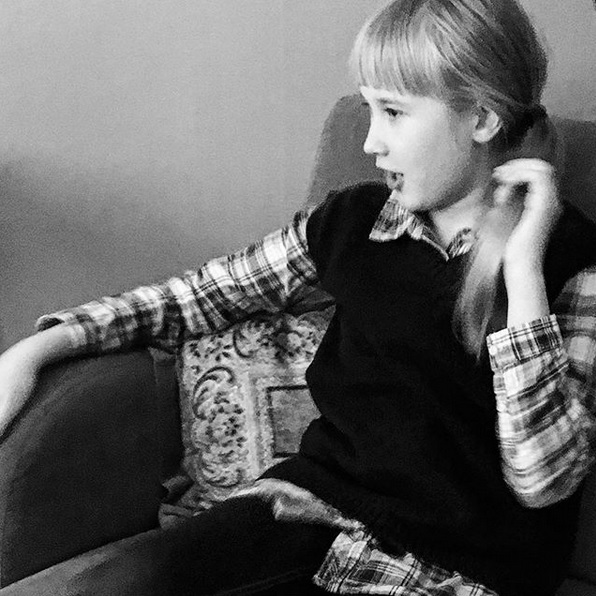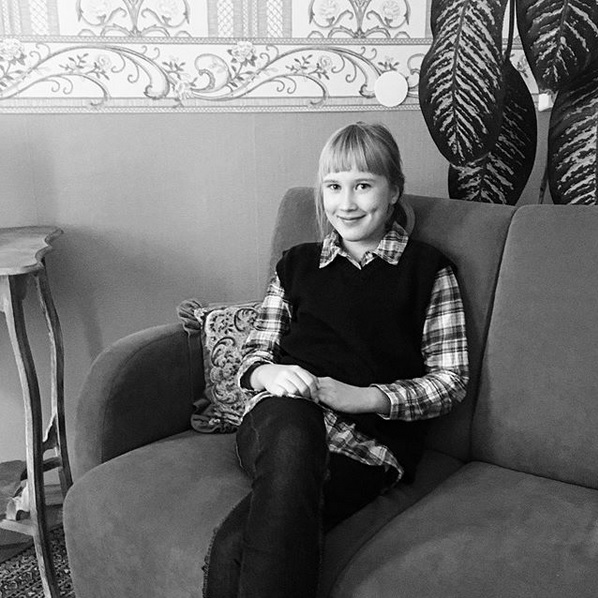 Her latest hand made soup-plate… fits very well with one previously made little bowl!
You are welcome to follow her profile also on Instagram —> @ivanka.shoshana
Viimati tehtud supikauss… sobib ideaalselt kokku ühe varem valmistatud pisikese kausikesega!
Oled väga oodatud ka tema Instagrammi kontot järgima —> @ivanka.shoshana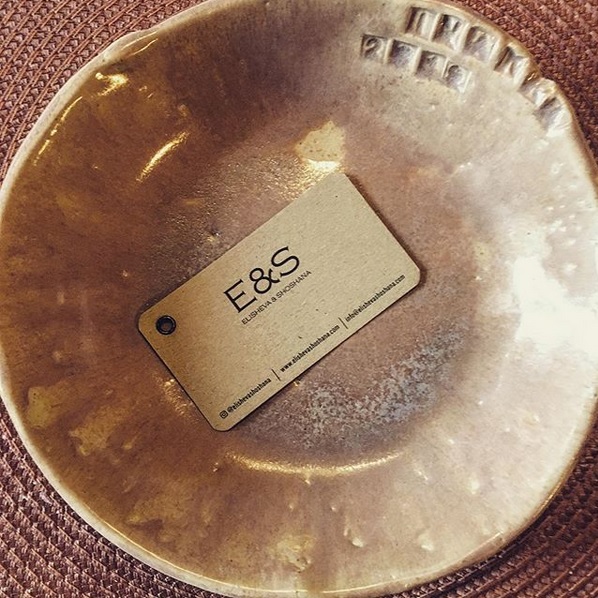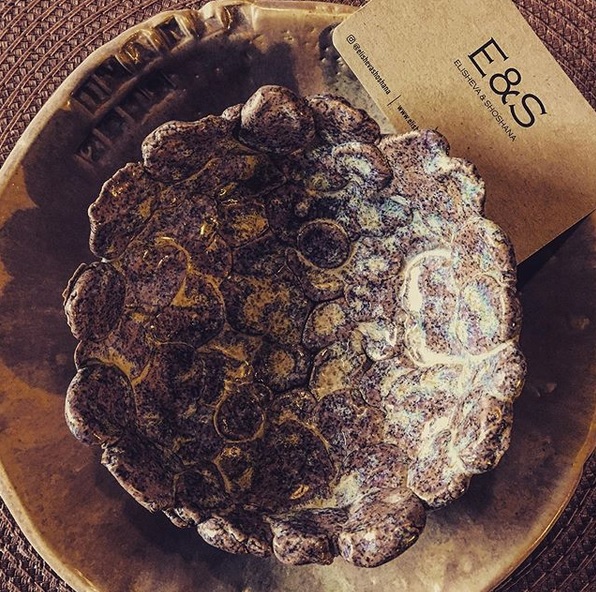 ---
---