#4 Paintings by Helena-Reet Ennet: "Syringa vulgaris", May 2019 + 2 step by step tutorial videos "How to draw Lilacs"!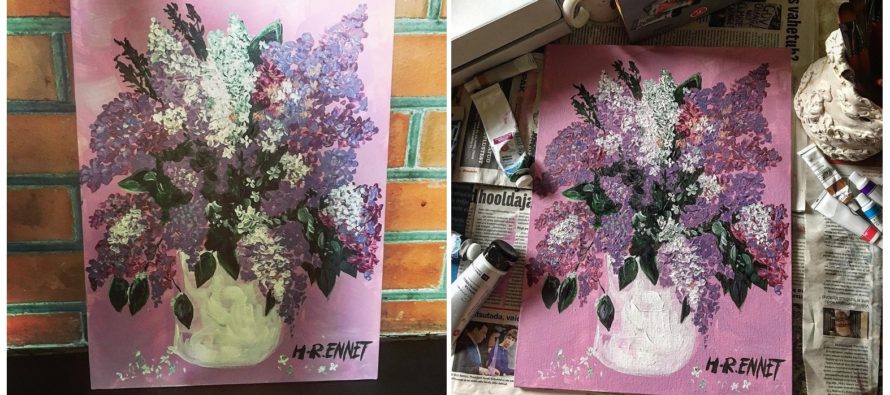 Once I start painting, it´s difficult to stop. Made another beautiful painting, inspired by my own lilacs… Garden is so beautiful and I took some of the lilacs inside. There´s no better place like home! This painting is smaller though. It is 30x40cm, used acrylic colors. Estella Elisheva got sick yesterday and is staying in bed today. I put this painting to her room to make her happier and stronger! The beauty around you always help!
Nii kui hakkad joonistama, on raske pidama saada. Maalisin veel ühe maali (oma elu esimese lillemaali!). Inspiratsiooni sain sirelitest… Aed on väga ilus ning tõin mõned lilled tuppa ka. Tõesõna, pole mõnusamat kohta maamunal kui kodu! See pilt on eelmistest sutsu väiksem. Mõõdud on 30x40cm, kasutasin taas akrüülvärve. Estella Elisheva jäi eile haigeks ning on täna terve päeva voodis olnud. Viisin maali tema tuppa, et ta see talle rõõmu tooks ja jõudu annaks! Ilu sinu ümber aitab alati!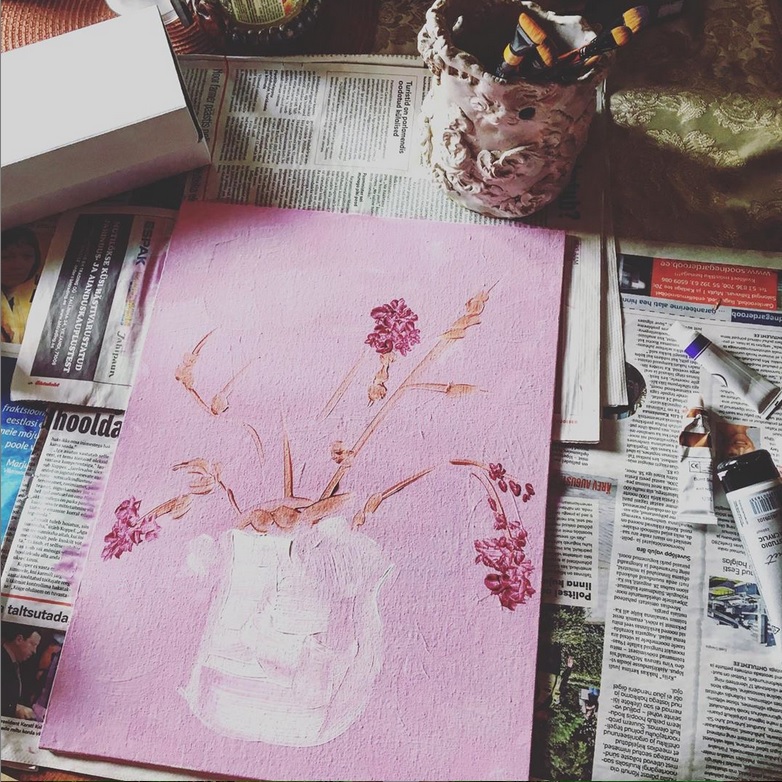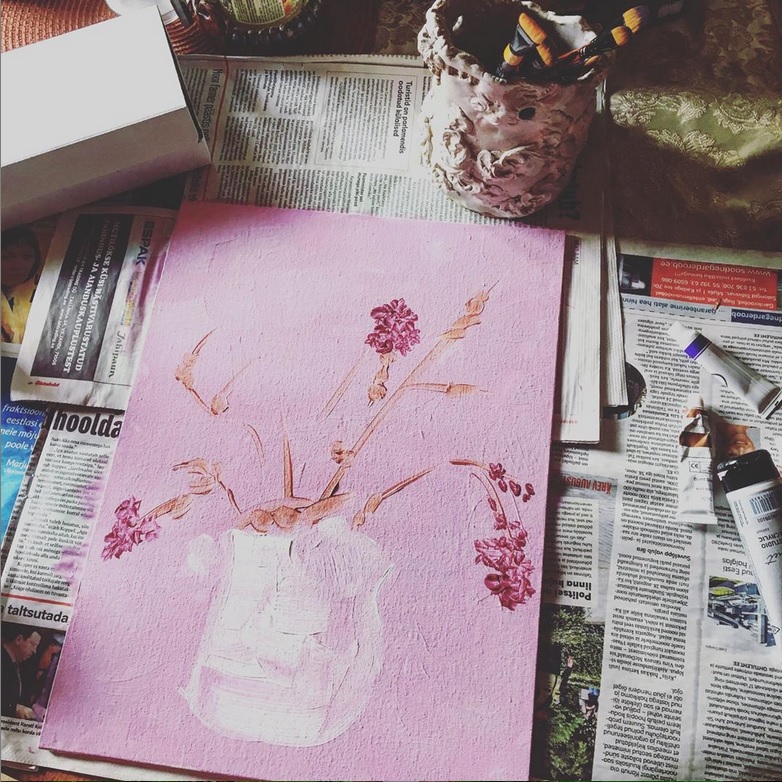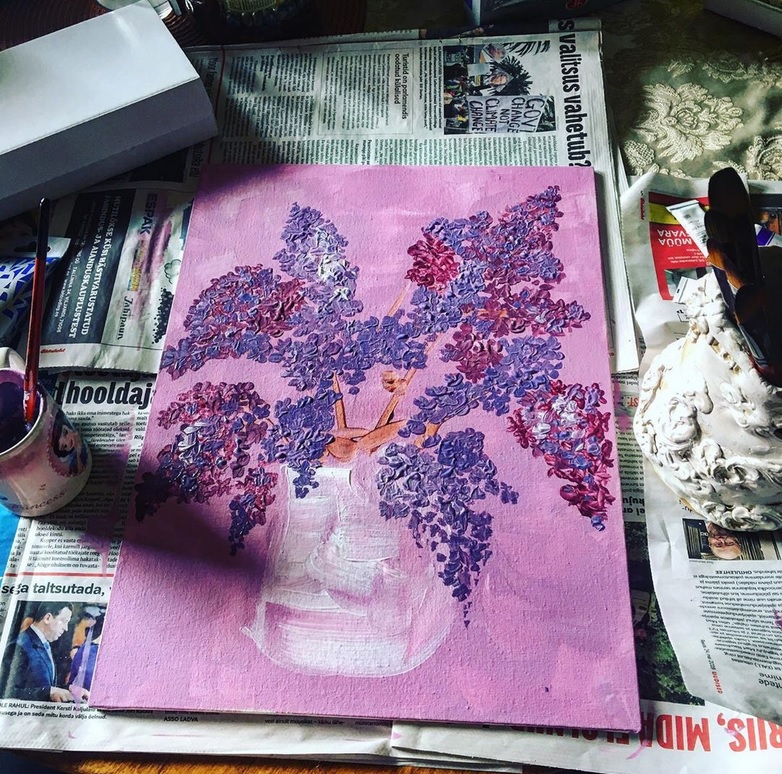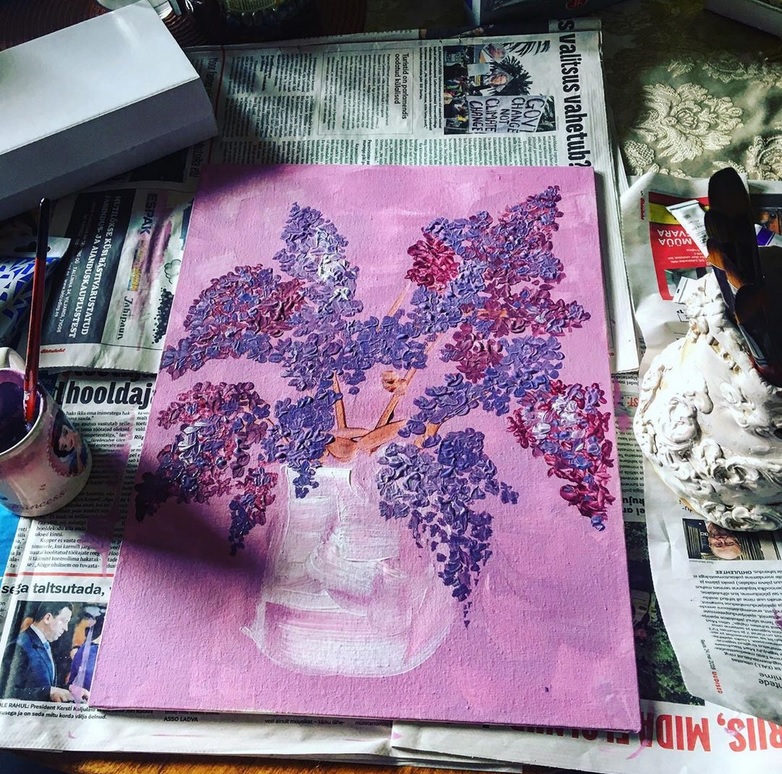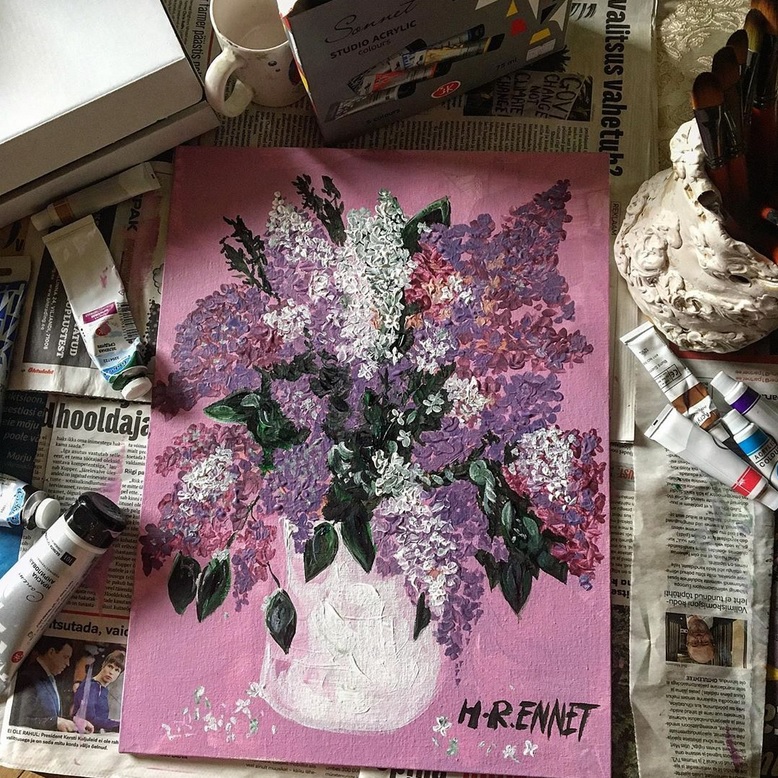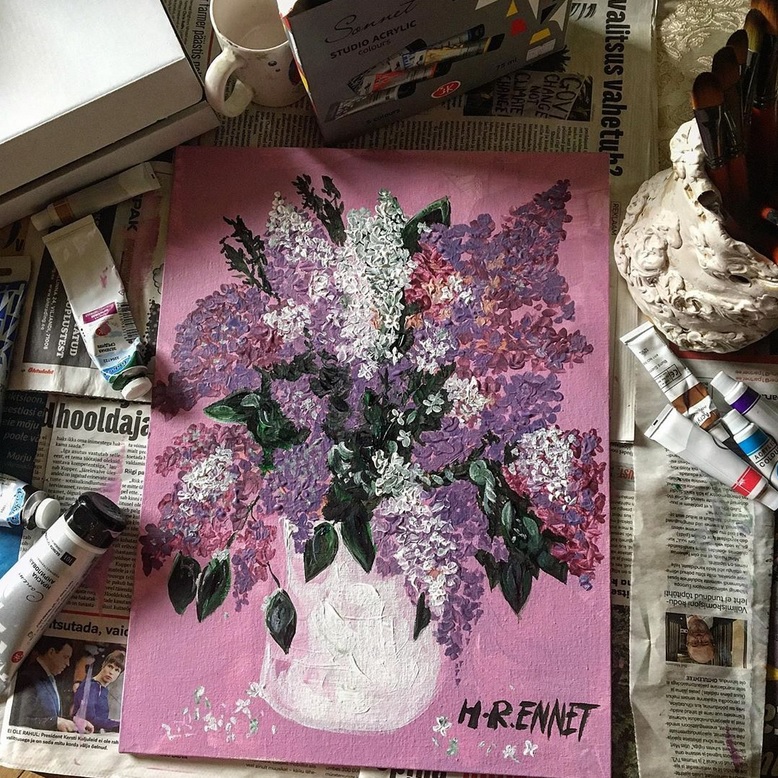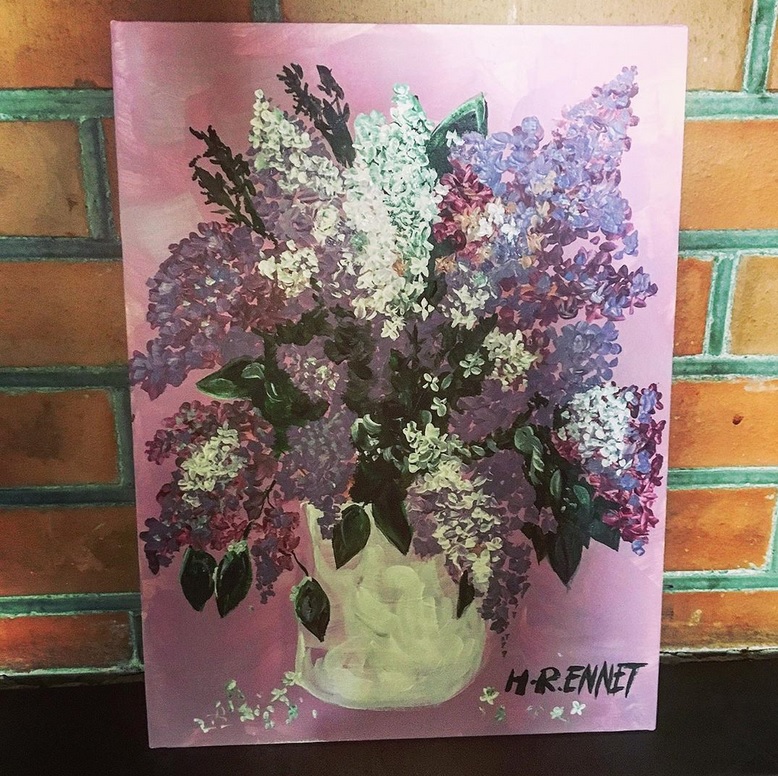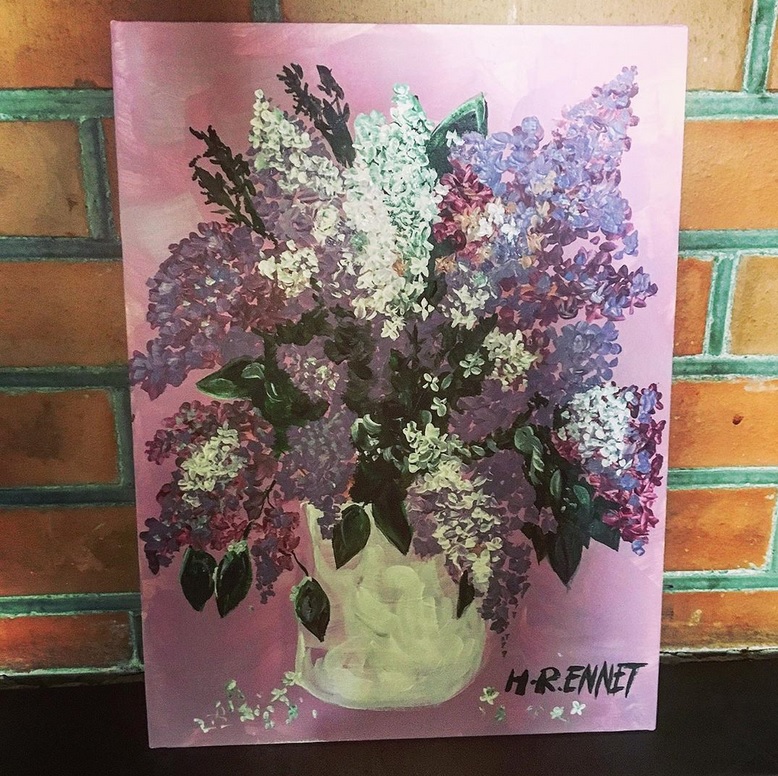 Once my beautiful painting was ready, I decided to search a little bit – I googled "lilacs oil paintings" and "how to draw lilacs?" Can anyone tell me why the hell I did it AFTER I finished my painting? Why not before? Icccc. Anyway.. I found several beautiful pictures to inspire me for the next time and I also found two very useful videos "Lilac painting tutorial for beginners" and "step by step how to paint lilac flowers in acrylic" – some great tips there!
Kui mu kaunis maal juba valmis oli, mõtlesin, et googeldaks ja vaataks ka teiste kunstnike tehtud sireli-maale. Otsisin märksõnade alt "sirelid õlimaal" ja "kuidas joonistada sireleid?" Kas keegi võiks mulle öelda, mispärast ma tegin seda alles siis kui maal oli juba valmis? Miks ma enne ei vaadanud? Hahaaa. Igatahes, leidsin mõned inspireerivad pildid, millest järgmisteks kordadeks ideid saab ning samuti leidsin kaks asjalikku videot, kus õpetatakse algajatele sirelite joonistamist – seal on mõned päris head nipid!
---
---