#1 Paintings by Ivanka Shoshana: "Ivanka and dad", June 2019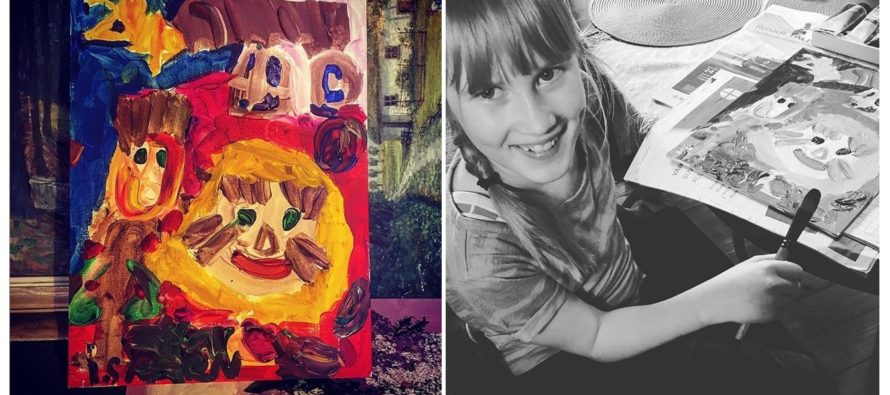 This is Ivanka Shoshana´s (11) very first acrylic painting (dimensions 30x40cm). She called it "Ivanka and dad". Earlier this day she went with dad to listen pianists Vitalij Neugasimov and Diana Kiivit at Saku Music School. When they return, me and Estella Elisheva were already painting and we asked her, if she would like to join us (I offered acrylic colors and professional painting canavas after all). She gladly agreed and this masterpiece was soon born! I love it so much – I love the colors and I love the meaning. I feel strong character and great aura around this painting. Let´s hope, that one day it is as popular as Edvard Munch´s The Scream today.. hehe. In my eyes, actually already way better, but I´m a loving mom, I praise and value highly everything my daughters achieve! I love to surround them with positive "anything is possible" energy.   Psst! This yellow on the top is not a dog, like many people think – it is the year 2019!
—
See on Ivanka Shoshana (11) esimene akrüülmaal (mõõdud 30x40cm). Maal kannab nime "Ivanka ja isa". Ivanka tuli just Margusega pianistide Vitalij Neugasimov´i ja Diana Kiivit´i kontserdilt Saku Muusikakoolist ning kui nad koju tulid, siis mina ja Estella Elisheva just parasjagu maalisime. Küsisin, kas ta tahaks ka maalida ning ta oli kohe nõus (pakkusin talle ju võimalust värvida uhkete akrüülidega ning päris professionaalsele lõuendile). Ta oli vaimustuses ja peagi südnis ka see super maal! Mulle nii väga meeldib see, tuli tal hästi välja – lahedad värvid ja tore tähendus. On tunda, et see on tugeva karakteri ja suure auraga pilt. Loodame, et ühel päeval on see sama kuulus nagu Edvard Munch´i "Karje" täna.. hehe. Minu silmis on tegelikult see maal juba täna palju tähendusrikkam ja parem, aga muidugi te peate arvestama sellega, et mina olen ju armastav ema – tunnustan ja hindan kõrgelt igat tütarde tubli saavutust! Mulle meeldib neid ümbritseda positiivse "kõik on võimalik" energiaga. Psst! Muuseas nagu paljud arvavad, maali üleval ääres pole koer, vaid on kollase värviga kirjutatud aasta 2019!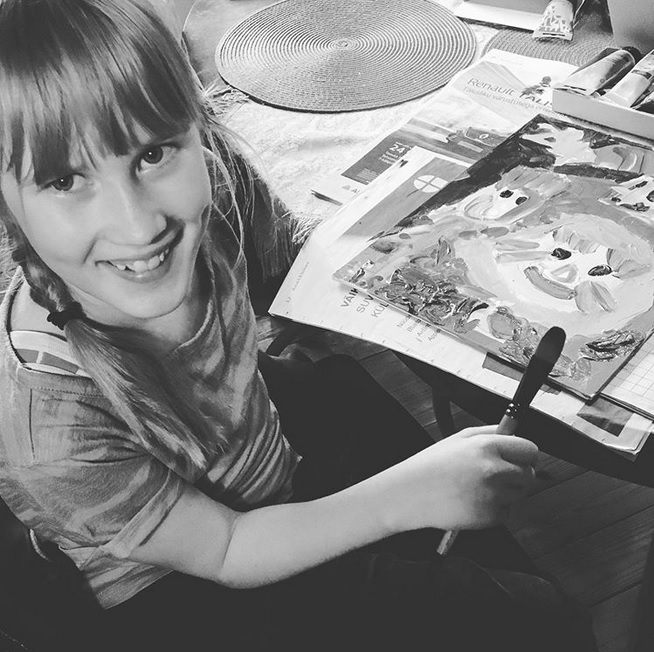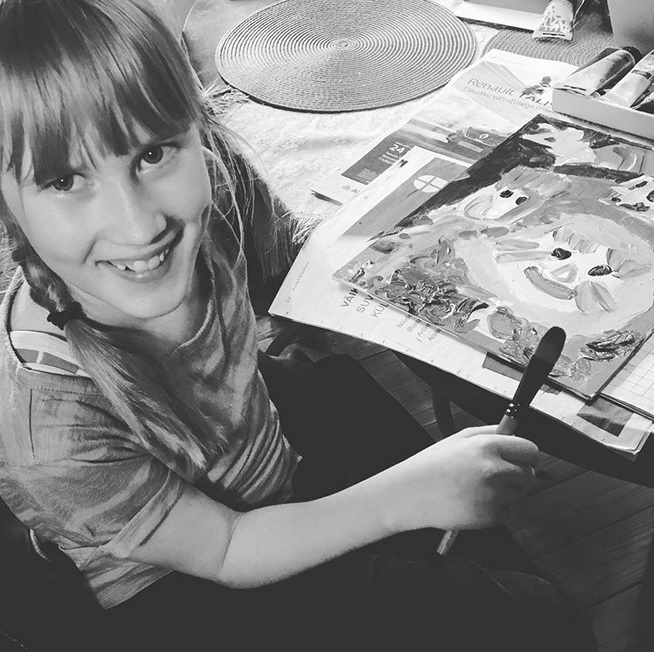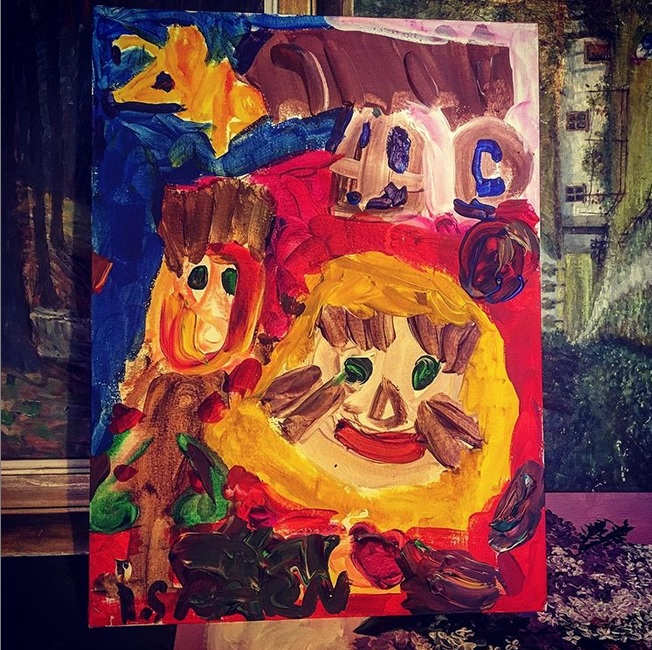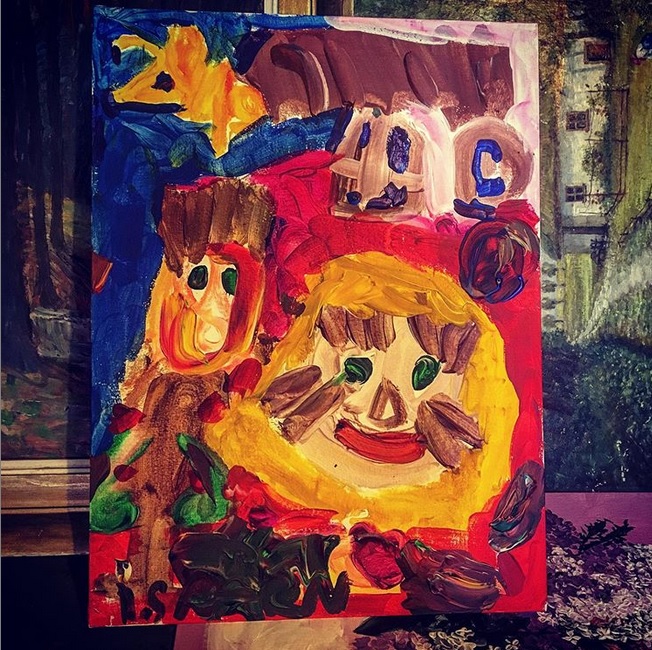 ---
---