YOU ARE WORTH EVERYTHING YOU CAN DREAM OF! YOU ARE WORTH THE BEST!
MORE PRODUCTS coming soon! 🌱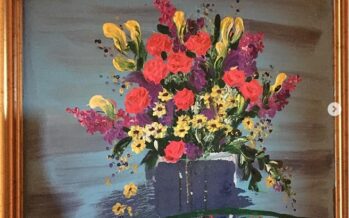 I visited my older sister another day and we had a party. During the party we found one painting which none of us didn´t like. First, we thought to through it away, but then I decided to paint it over.
Read More