#26 Paintings by Helena-Reet Ennet: "His Highness Mouse the First" (series – painting nr.10), November 2020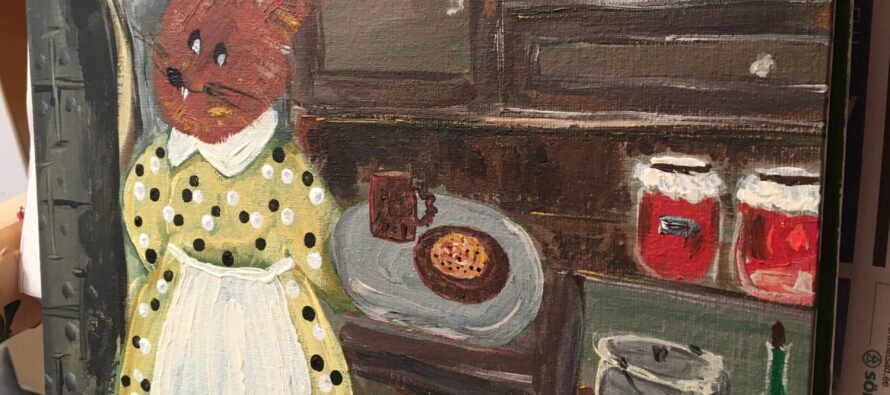 Ten mouse paintings are ready! Uh-huuuh … Can you remember, at first I thought I'd make a total of 12 paintings. Then some time later I thought I would paint 36 of them. I'm not sure if I can do that much. Painting next to children, homework and businesses is quite a big challenge. And not only the mouse paintings are waiting to be completed, I decided to write a children's book "His Highness Mouse the First", which I would like to present in spring together with paintings, ceramics, herbs and Elisheva & Shoshana´s handicraft cosmetics at the Estonian National Museum. But now from this painting. This is my favorite! I like it so much … I think it's so homely and warm. Mouse-mom is in a pantry with lots of jam jars, bottles and saucepans and keeps a cinnamon cake and a cup of coffee on a salver. And I really like Mouse-mom's spotted yellow dress and white apron 🙂 As always, I painted with acrylic paintings on 30x 40cm canvas, and this painting is unsigned until I download it to the computer for the book.
—
Kümme hiiremaali valmis! Uuuuh… Mäletate, algul mõtlesin, et teen 12 maali kokku. Siis mõni aeg hiljem arvasin, et teeks lausa 36 hiire maali. Enam pole kindel, kas nii palju jõuan. Maalimine laste, kodutööde ning äride kõrvalt on päris suur ettevõtmine. Ning mitte ainult hiiremaalid ei oota valmimist, otsustasin ju kirjutada ka lasteraamatu "Tema Kõrgeausus Hiir Esimene", mida sooviks koos maalidega, keraamikaga, raivimtaimede ning Elisheva & Shoshana käsitöökosmeetikaga Eesti Rahva Muuseumis kevadel esitleda. Aga nüüd seekordsest maalist. See on minu lemmik! Nii väga meeldib… minu meelest nii kodune ja soe. Hiire mamma on sahvris kus on palju moosipurke, pudeleid ning kastruleid ning hoiab kandikul kaneelisaia ja kohvitassi. Ja mulle väga meeldib Hiire-mamma täpiline kollane kleit ning valge põlleke 🙂 Nagu ikka maalisin akrüülmaalidega  30x 40cm kangale ning ka see maal on allkirjastamata kuni raamatu tarvis arvutisse tõmban.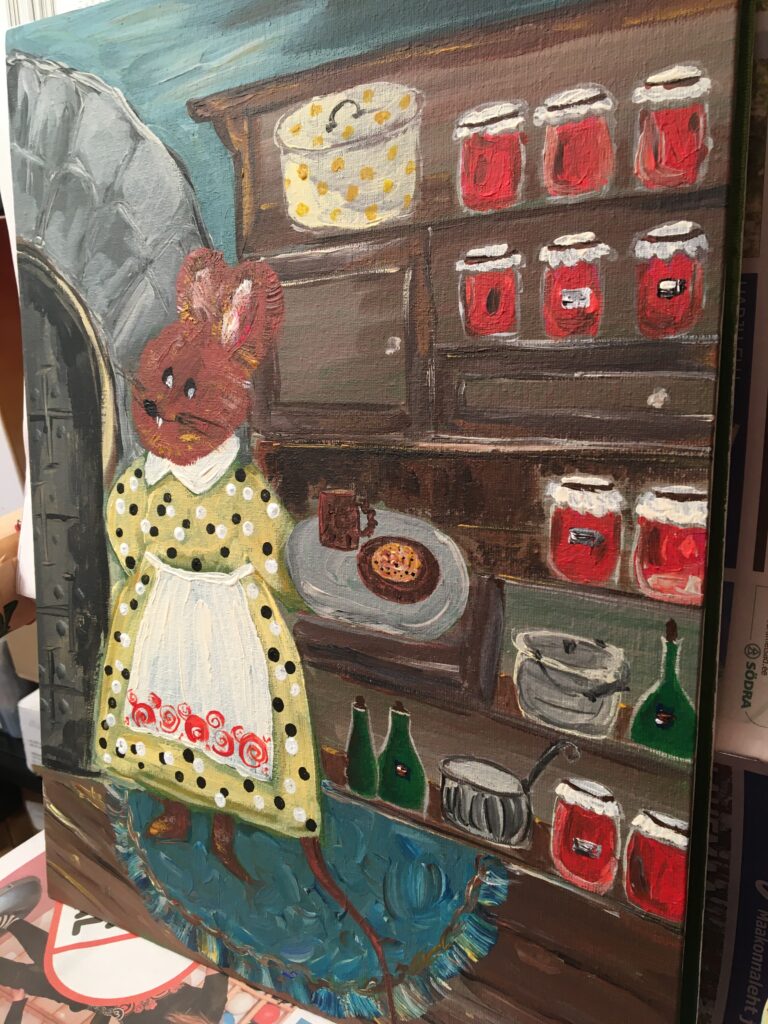 "His Highness Mouse the First" (series – painting nr.10)
acrylic painting (30x40cm)
not signed yet
{painted by Helena-Reet Ennet, 2020 October}
Here are some examples of partial work and some details:
Siin on näha näiteid poolikust tööst ja toon välja mõned detailid valmis maalist: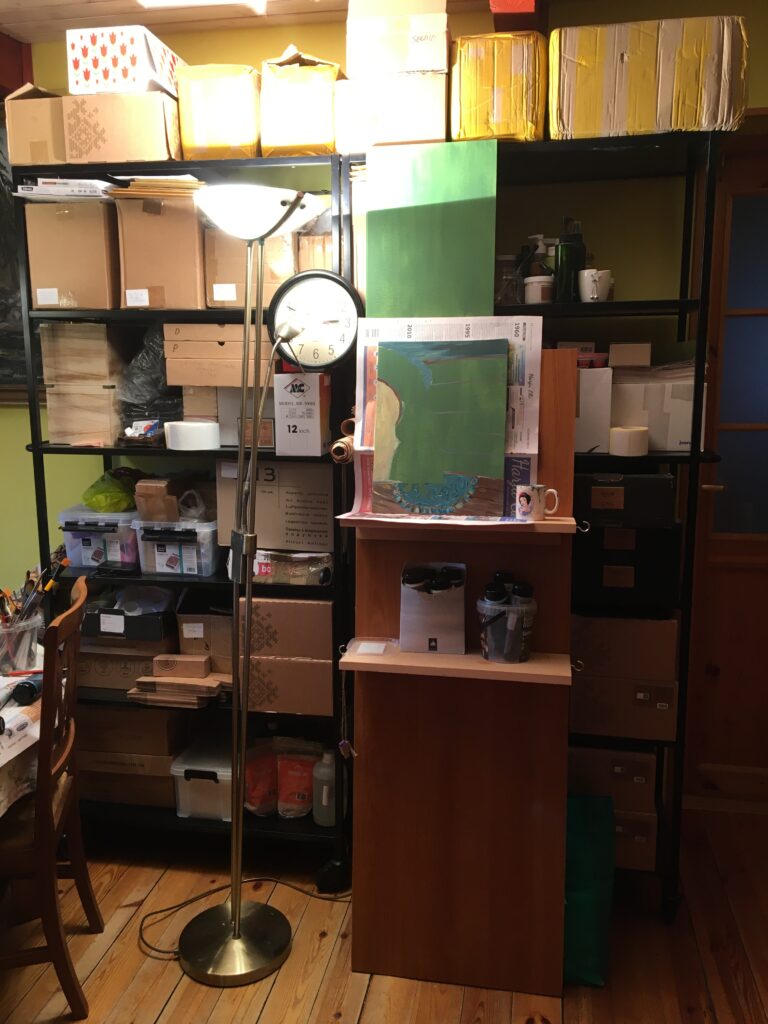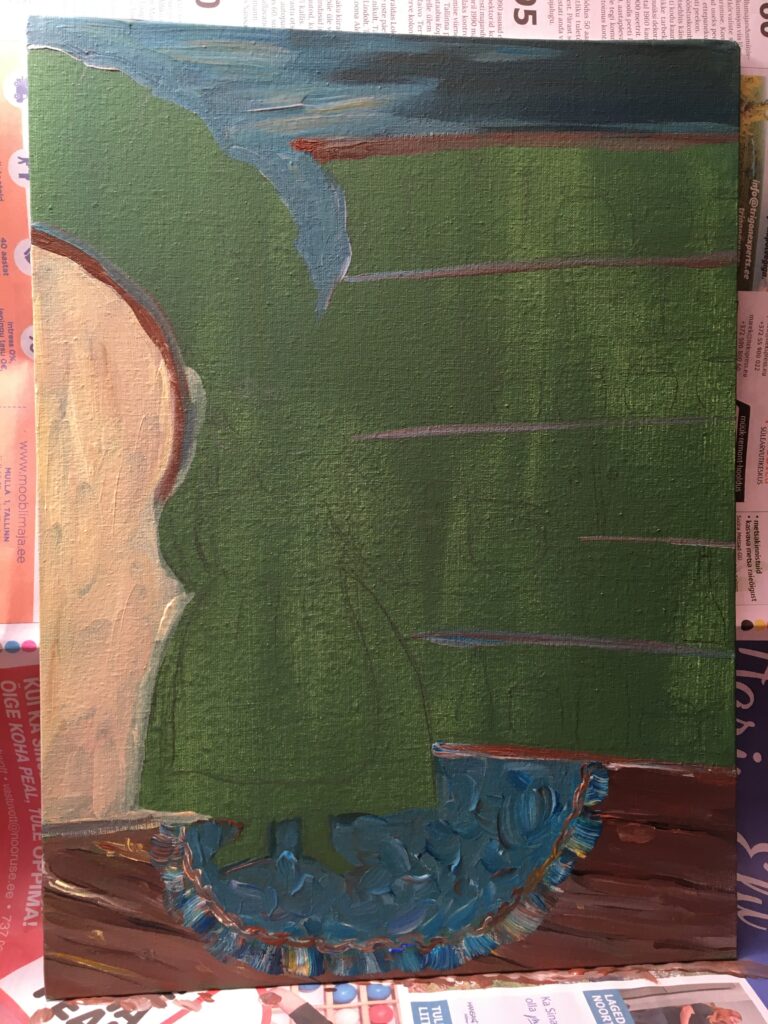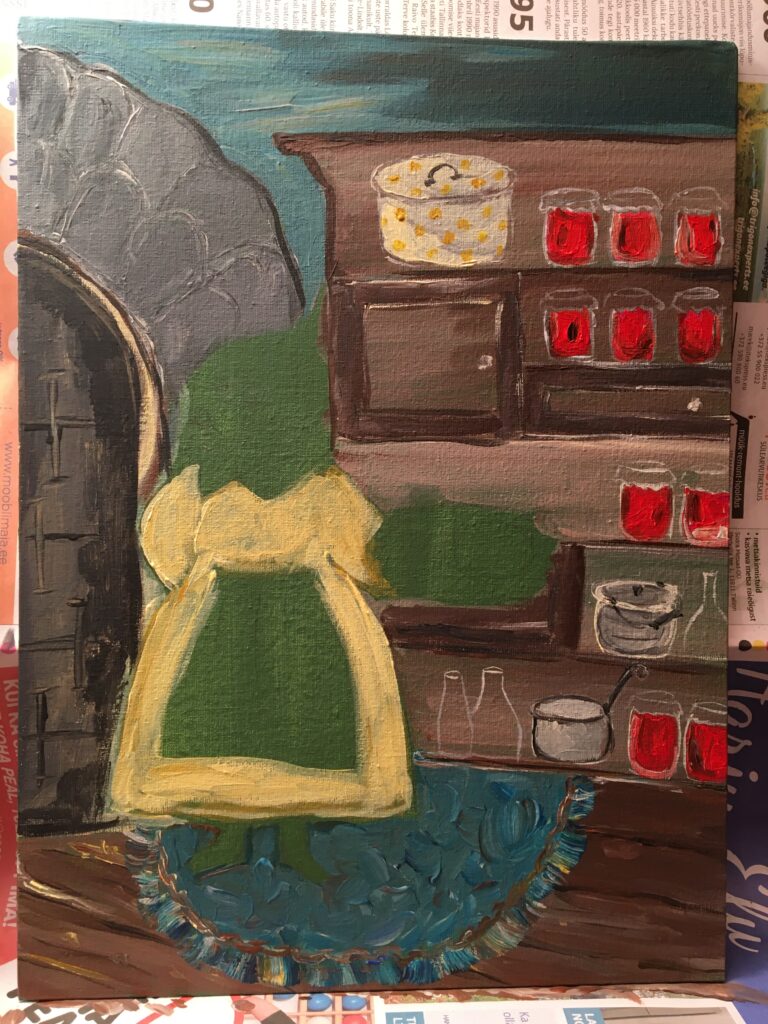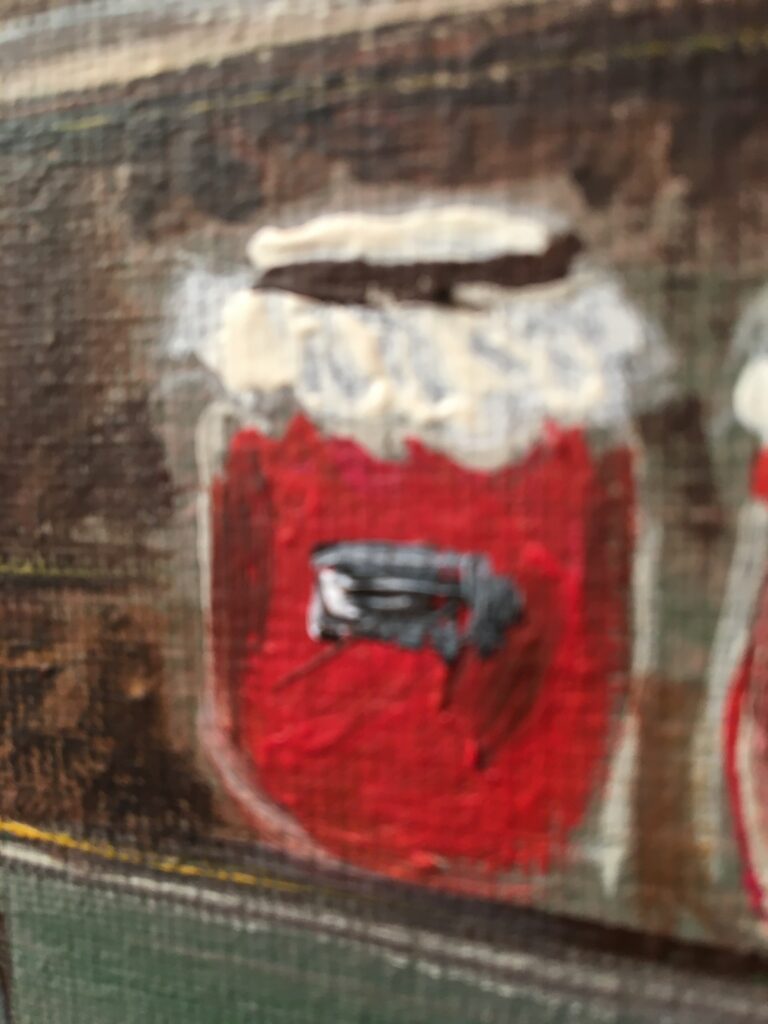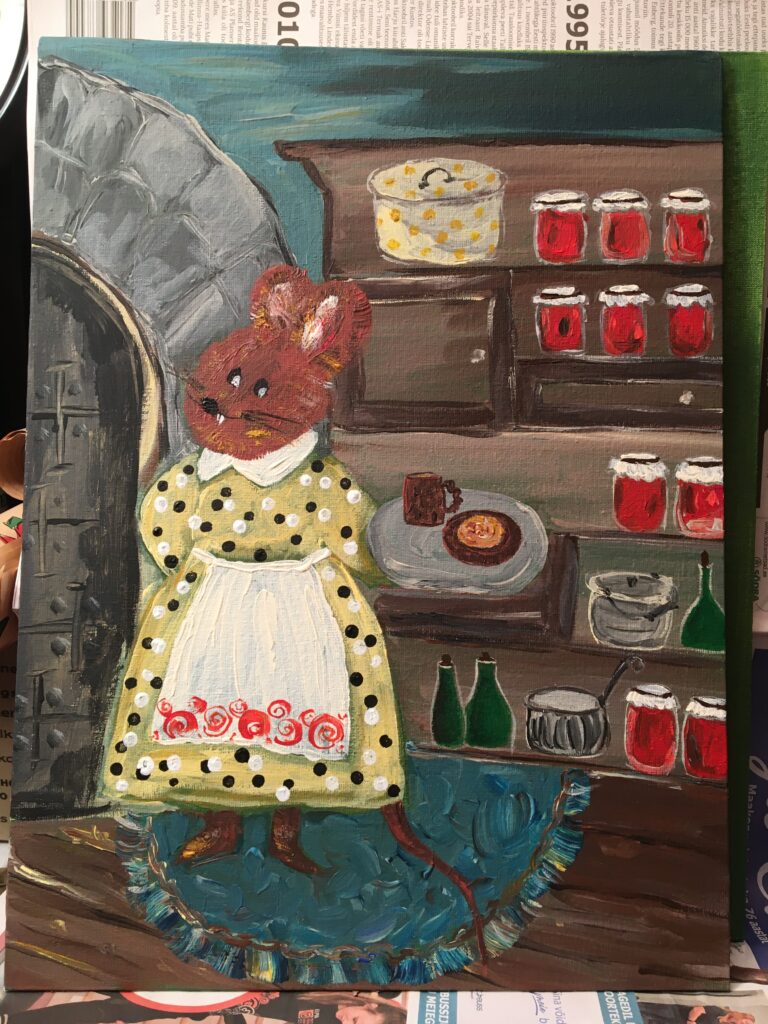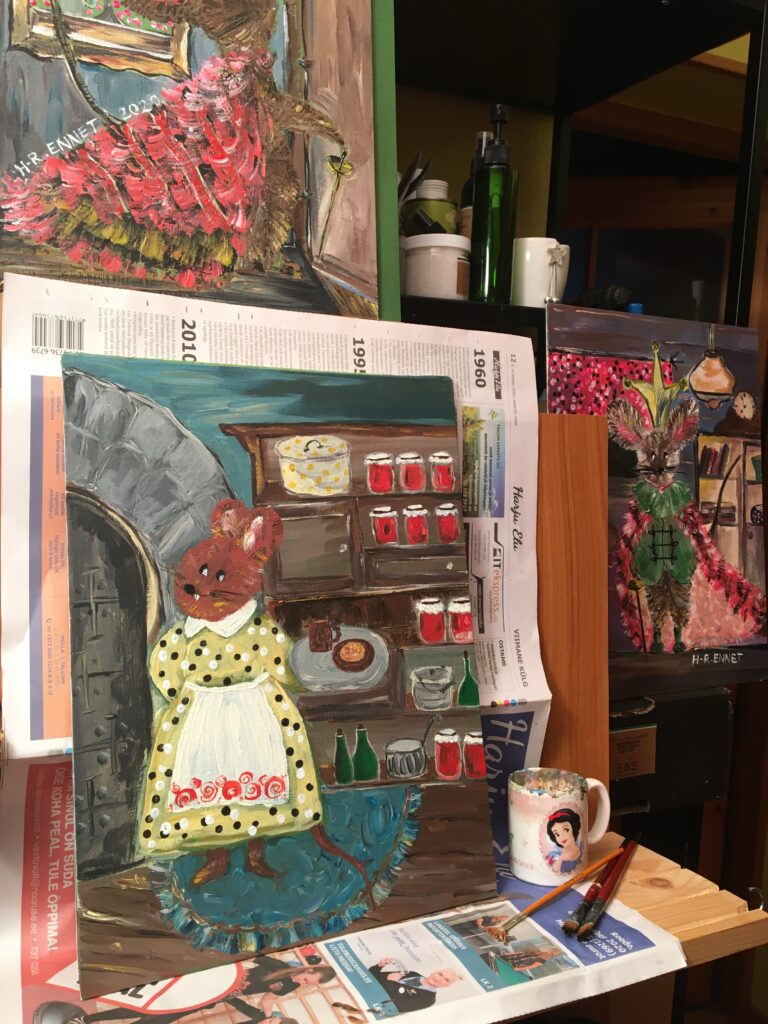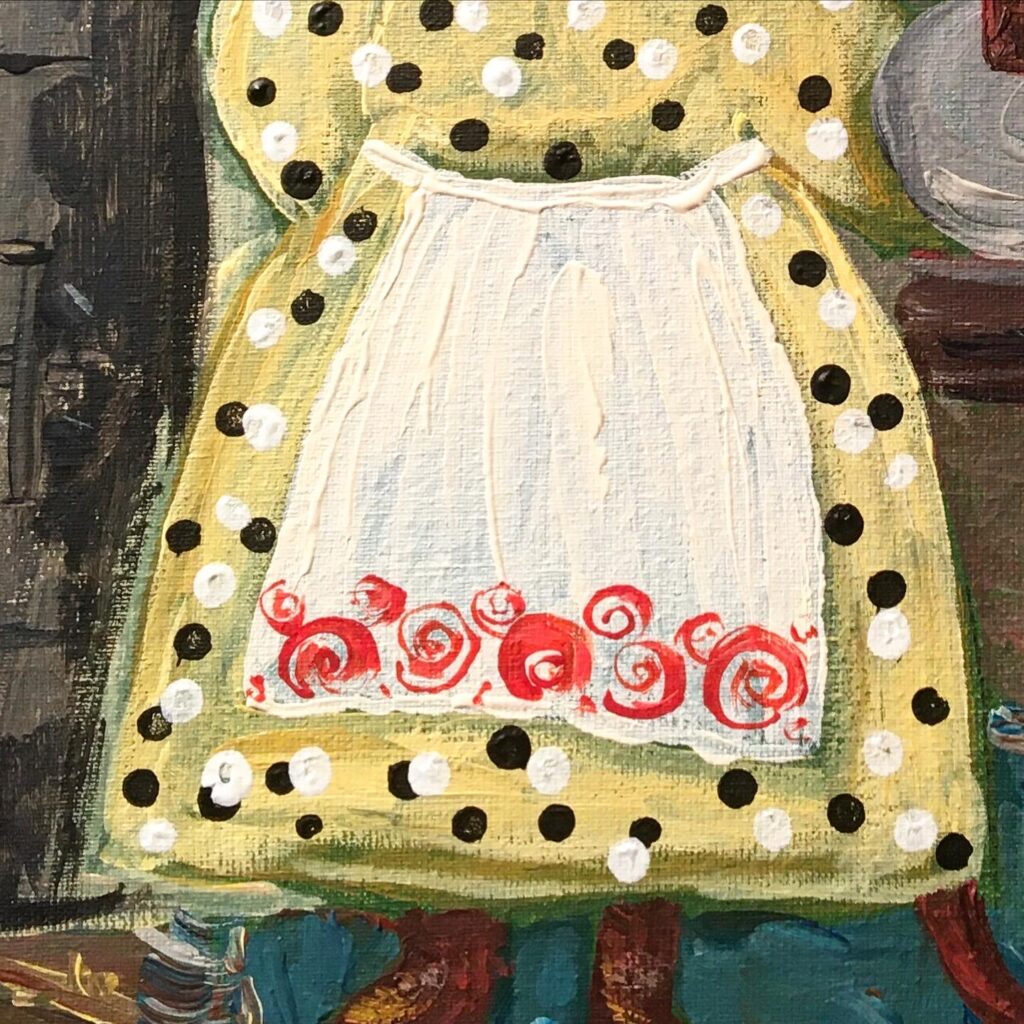 Look also the other paintings from this Mouse-series:
Vaata ka Hiire-seeria teisi maale: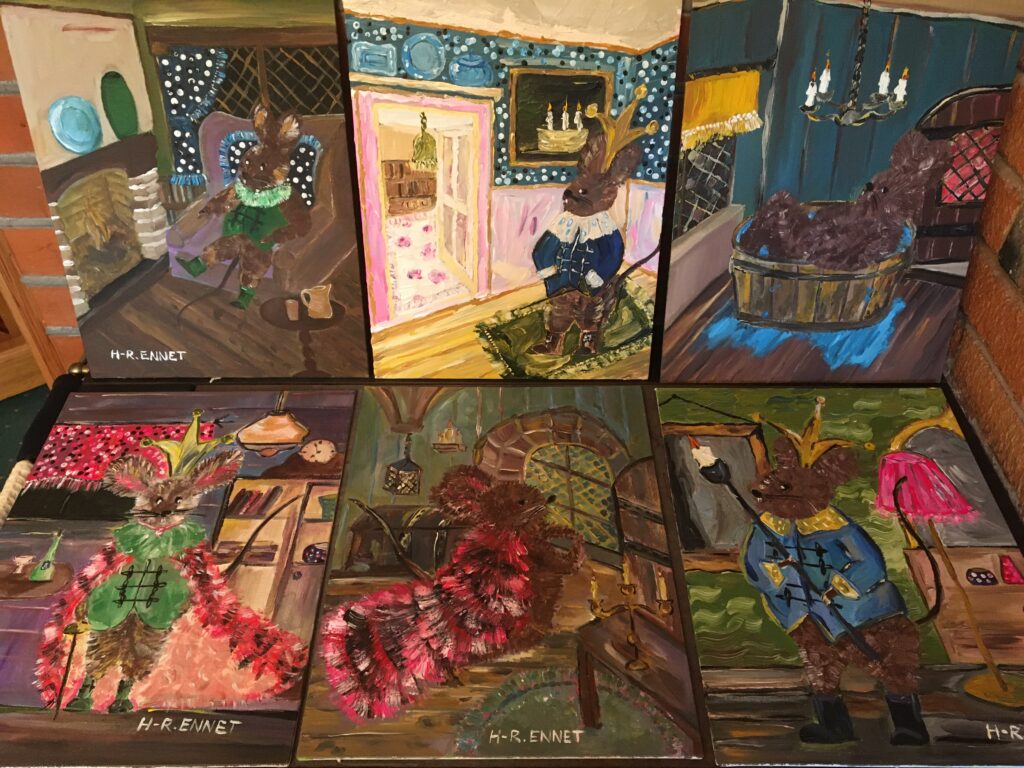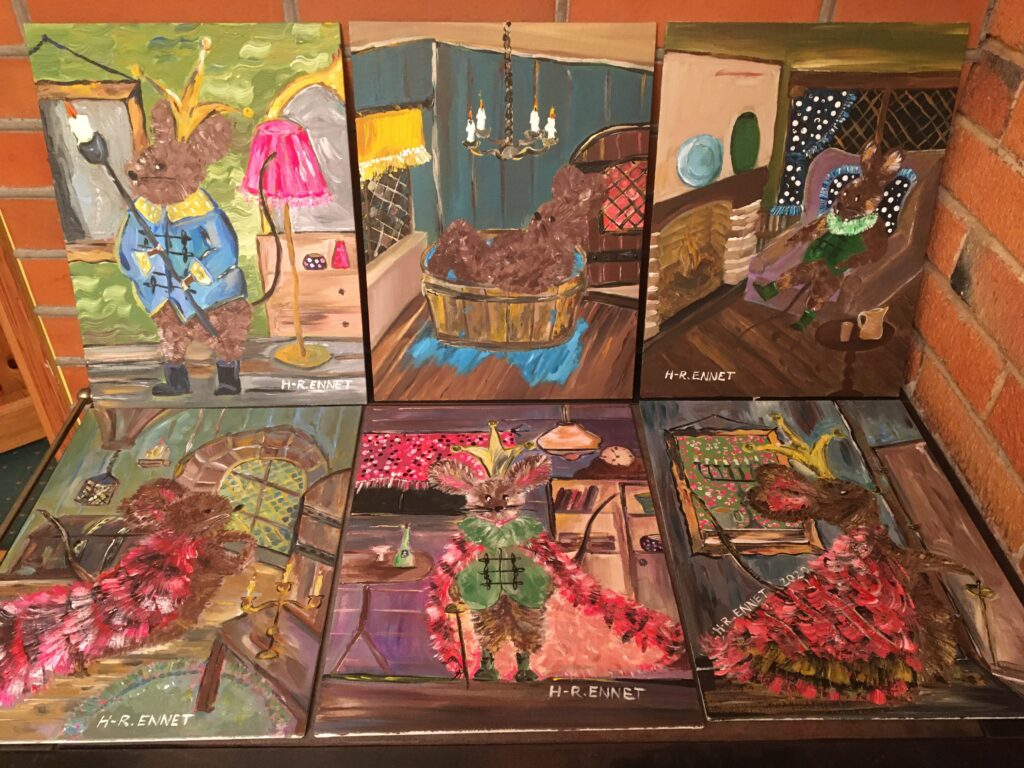 #16 Paintings by Helena-Reet Ennet: "His Highness Mouse the First" (series – painting nr.1), September 2020 + children's book idea!
#17 Paintings by Helena-Reet Ennet: "His Highness Mouse the First" (series – painting nr.2), September 2020
#18 Paintings by Helena-Reet Ennet: "His Highness Mouse the First" (series – painting nr.3), September 2020
#19 Paintings by Helena-Reet Ennet: "His Highness Mouse the First" (series – painting nr.4), September 2020
#20 Paintings by Helena-Reet Ennet: "His Highness Mouse the First" (series – painting nr.5), October 2020
#21 Paintings by Helena-Reet Ennet: "His Highness Mouse the First" (series – painting nr.6), October 2020
#22 Paintings by Helena-Reet Ennet: "His Highness Mouse the First" (series – painting nr.7), October 2020
#24 Paintings by Helena-Reet Ennet: "His Highness Mouse the First" (series – painting nr.8), October 2020
#25 Paintings by Helena-Reet Ennet: "His Highness Mouse the First" (series – painting nr.9), October 2020
---
---