#30 Paintings by Helena-Reet Ennet: "His Highness Mouse the First" (series – painting nr.12), February 2021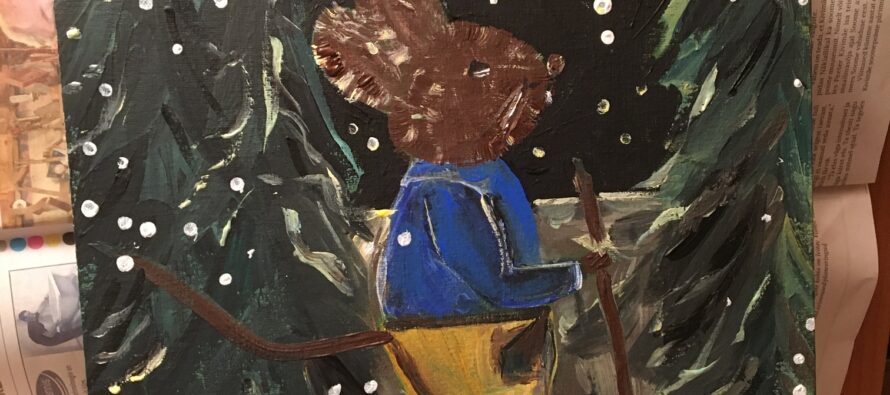 This is painting number 12 from my mouse series. In this "His Highness Mouse the First" painting, the mouse named Ivar walks alone in a spruce forest. He is wearing a blue shirt and worn yellow trousers, and he has a stick on his hand. It is already dark in the forest and it is snowing.
—
Kaheteistkümnes maal minu hiire-seeria maalidest. Sellel "Tema Kõrgeausus Hiir Esimene" maalil kõnnib hiir nimega Ivar üksi kuusemetsas. Tal on seljas sinine särk ja jalas kulunud kollased püksid, käes on kepiks puuoks. Metsas on juba pime ning sajab lund.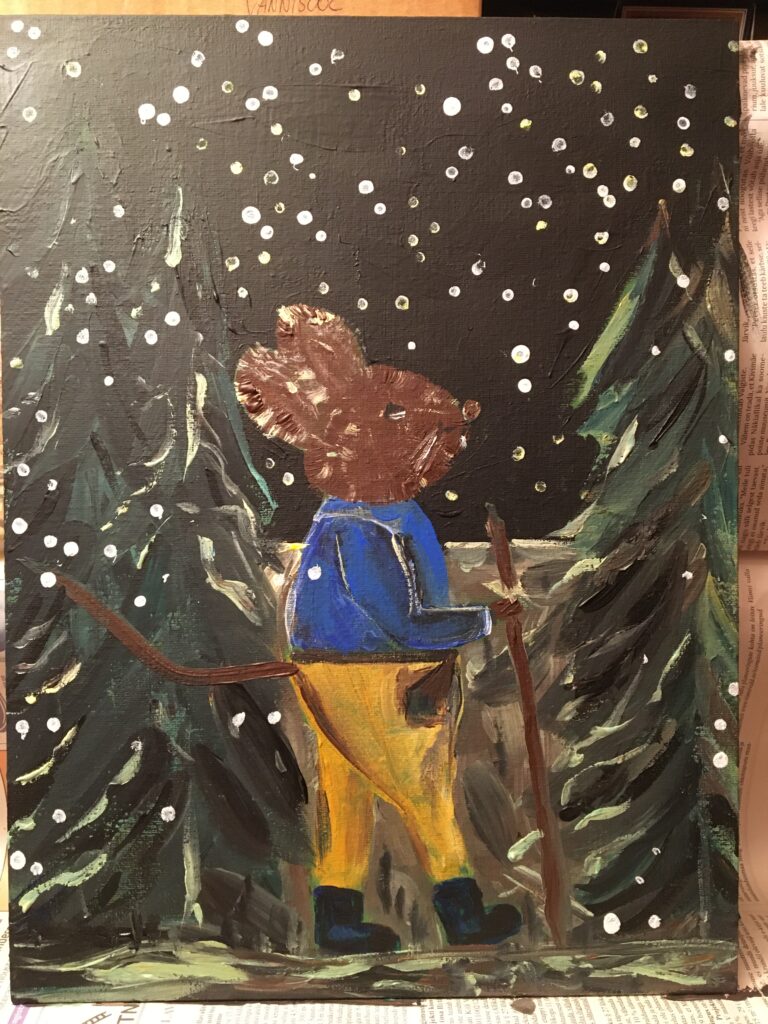 "His Highness Mouse the First" (series – painting nr.12)
acrylic painting (30x40cm)
not signed yet
{painted by Helena-Reet Ennet, 2021 February}
Here are some more pics:
Siin veel mõned pildid maalist: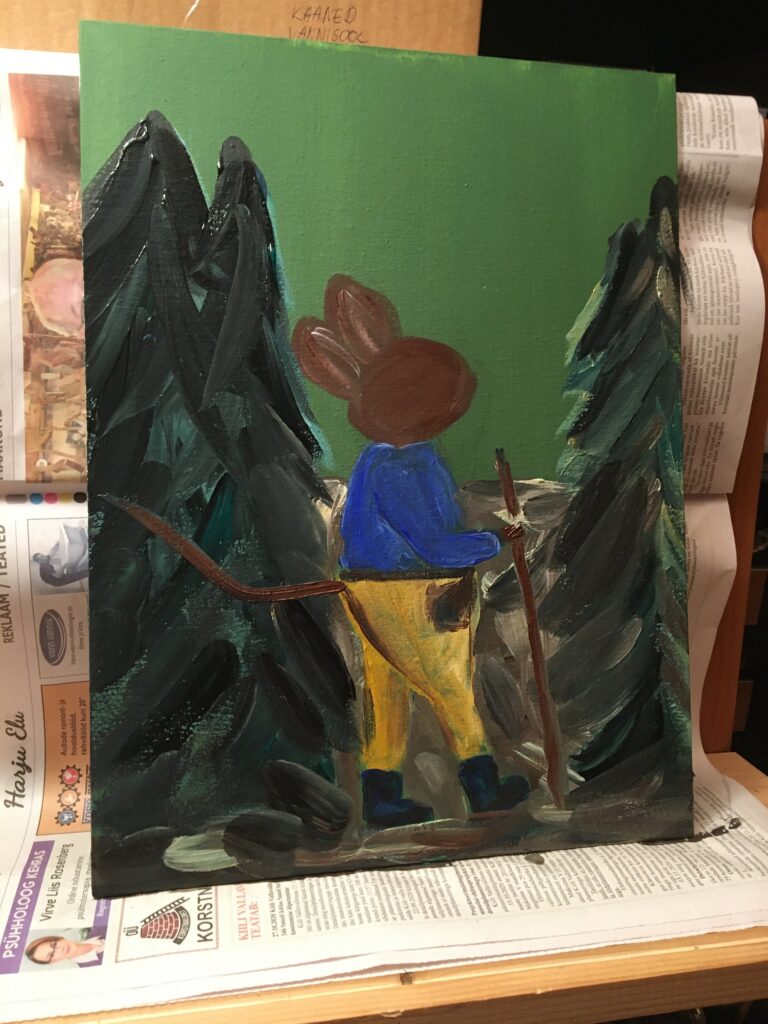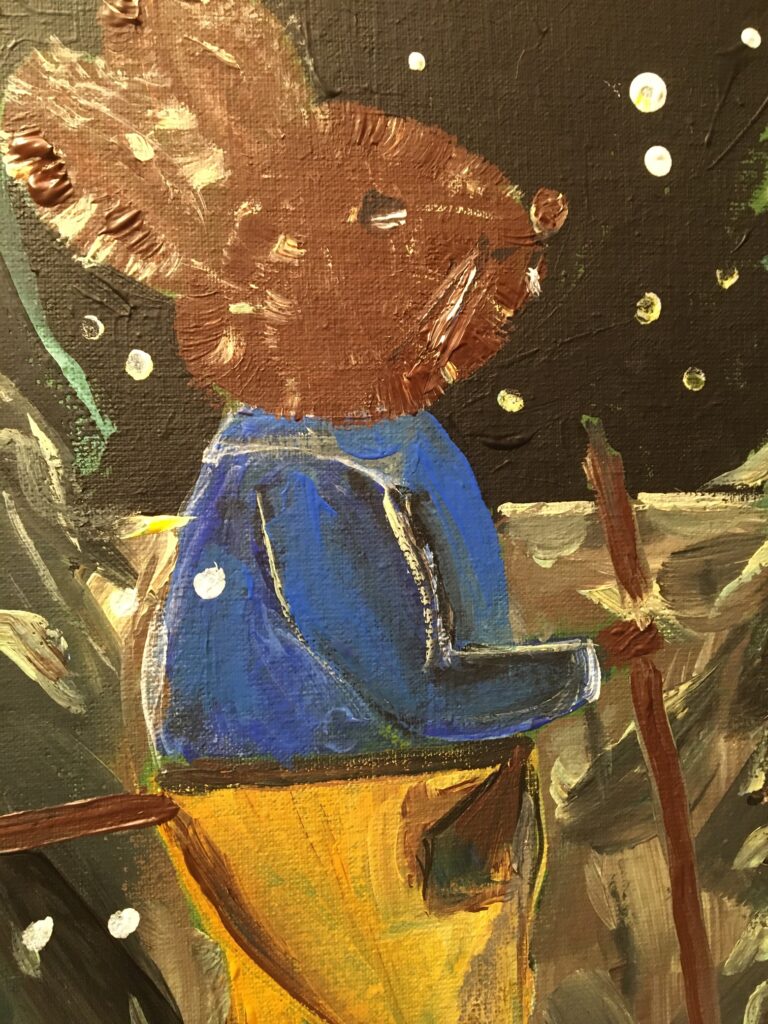 Look also the other paintings from this Mouse-series:
Vaata ka Hiire-seeria teisi maale: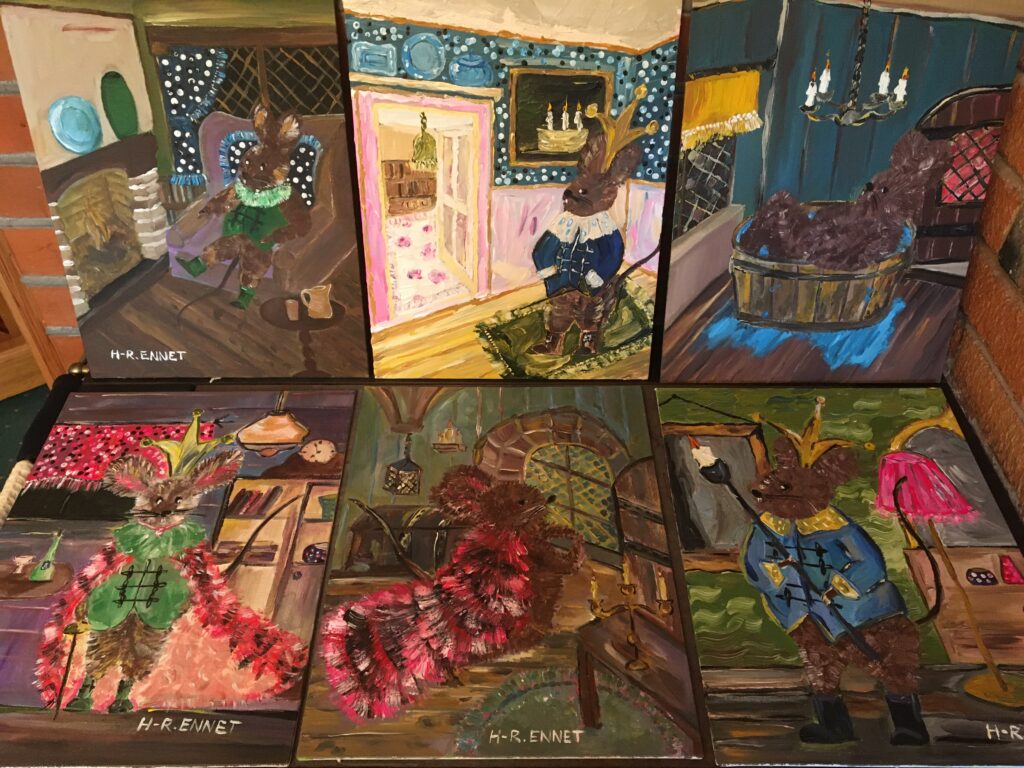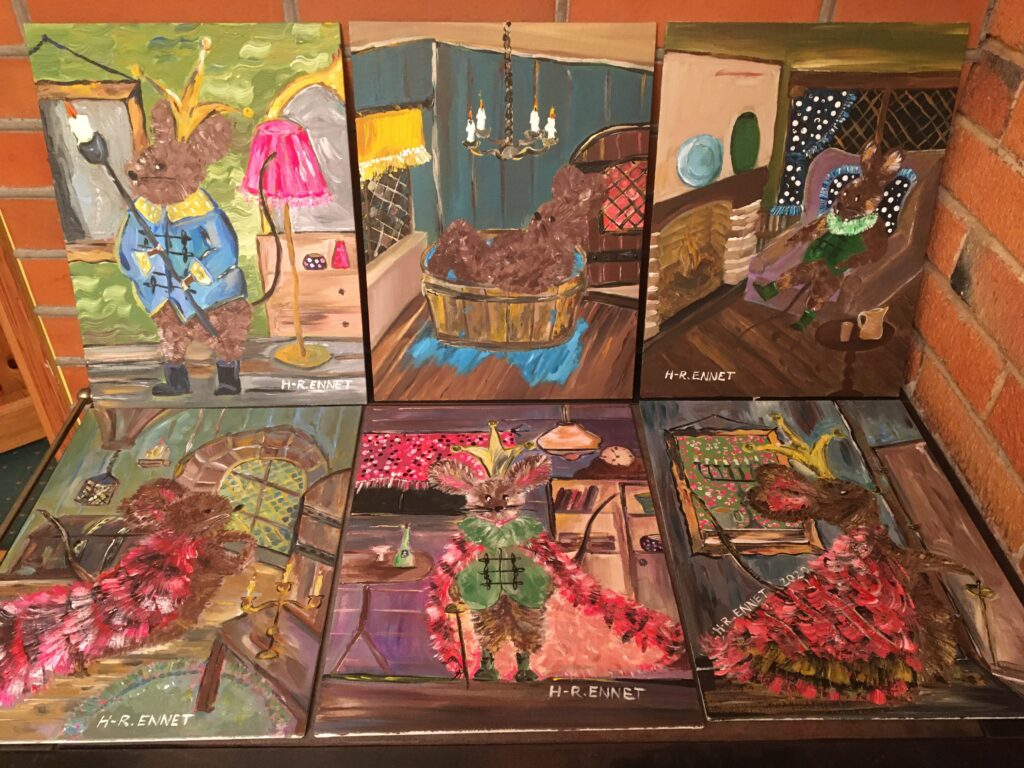 #16 Paintings by Helena-Reet Ennet: "His Highness Mouse the First" (series – painting nr.1), September 2020 + children's book idea!
#17 Paintings by Helena-Reet Ennet: "His Highness Mouse the First" (series – painting nr.2), September 2020
#18 Paintings by Helena-Reet Ennet: "His Highness Mouse the First" (series – painting nr.3), September 2020
#19 Paintings by Helena-Reet Ennet: "His Highness Mouse the First" (series – painting nr.4), September 2020
#20 Paintings by Helena-Reet Ennet: "His Highness Mouse the First" (series – painting nr.5), October 2020
#21 Paintings by Helena-Reet Ennet: "His Highness Mouse the First" (series – painting nr.6), October 2020
#22 Paintings by Helena-Reet Ennet: "His Highness Mouse the First" (series – painting nr.7), October 2020
#24 Paintings by Helena-Reet Ennet: "His Highness Mouse the First" (series – painting nr.8), October 2020
#25 Paintings by Helena-Reet Ennet: "His Highness Mouse the First" (series – painting nr.9), October 2020
#26 Paintings by Helena-Reet Ennet: "His Highness Mouse the First" (series – painting nr.10), October 2020
#27 Paintings by Helena-Reet Ennet: "His Highness Mouse the First" (series – painting nr.11), November 2020
---