#36 Paintings by Helena-Reet Ennet: "His Highness Mouse the First" (series – painting nr.17), February 2022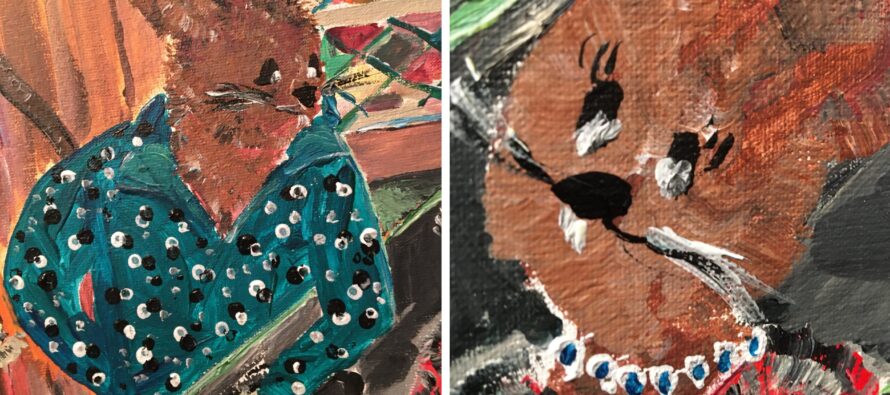 The seventeenth mouse painting depicts a luxury fabric store, where a handsome salesman in a blue-spotted shirt proudly offers fabrics to a fashionably dressed mouse lady. The painting was completed in February 2022 and measures 30×40 cm.
—
Seitsmeteistkümnendal hiiremaalil on on kujutatud luksuslikku kangapoodi, kus nägus sinisetäpilise särgiga meesmüüja pakub uhkelt üles löödud hiire-prouale kangaid. Maal valmis veebruaris 2022 ning on mõõtudes 30×40 cm.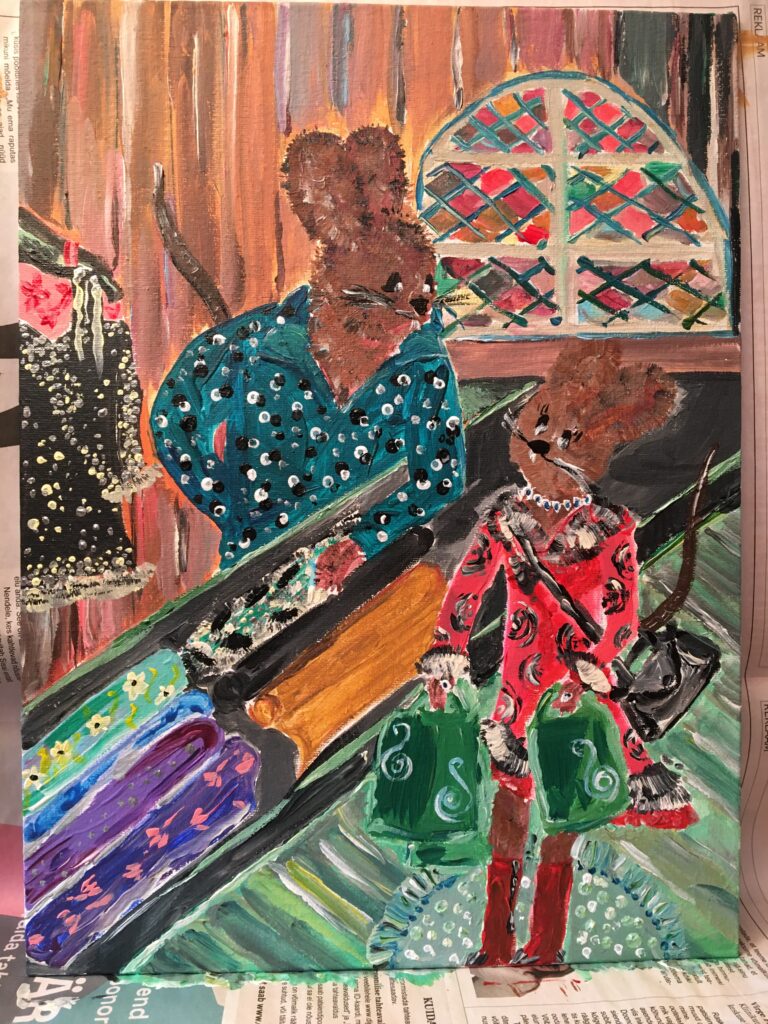 "His Highness Mouse the First" (series – painting nr.17)
acrylic painting (30x40cm)
not signed yet
{painted by Helena-Reet Ennet, 2022 February}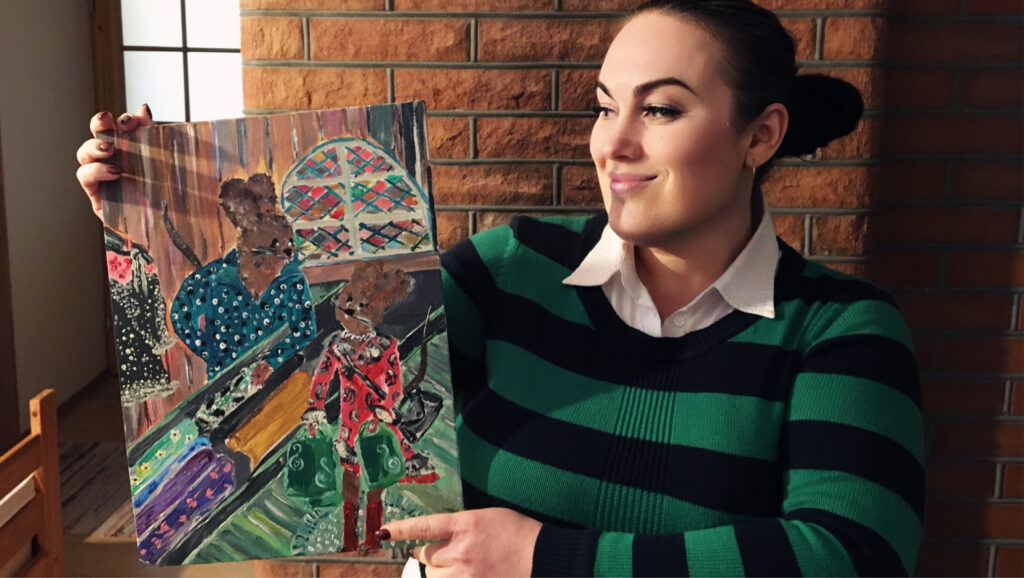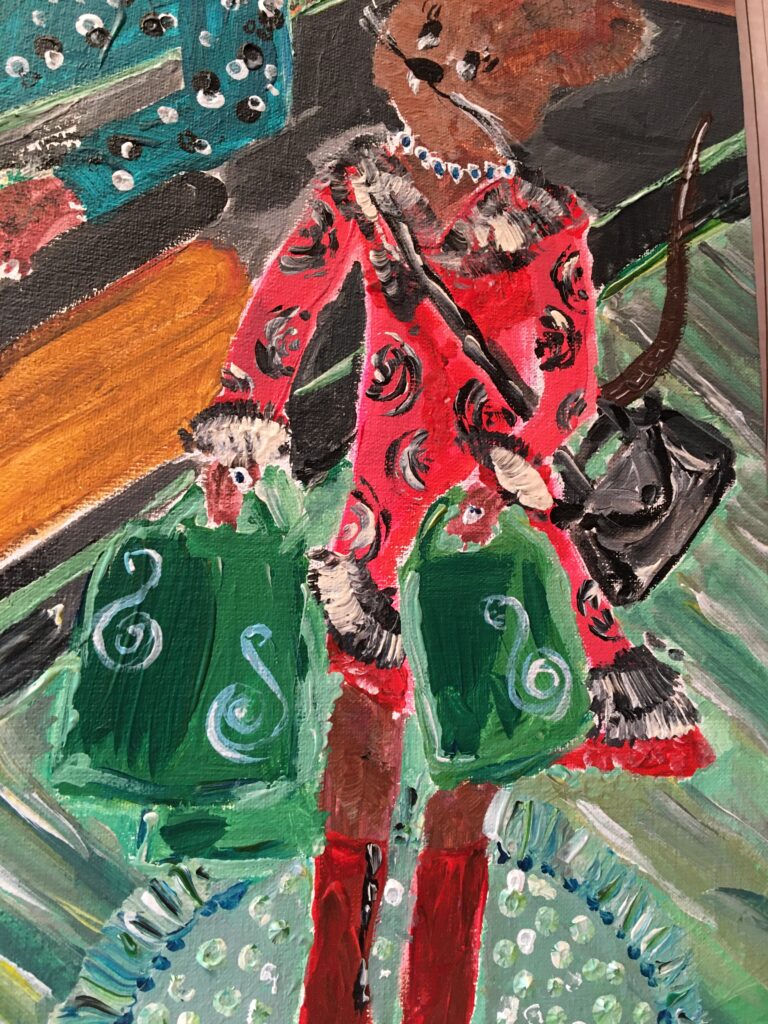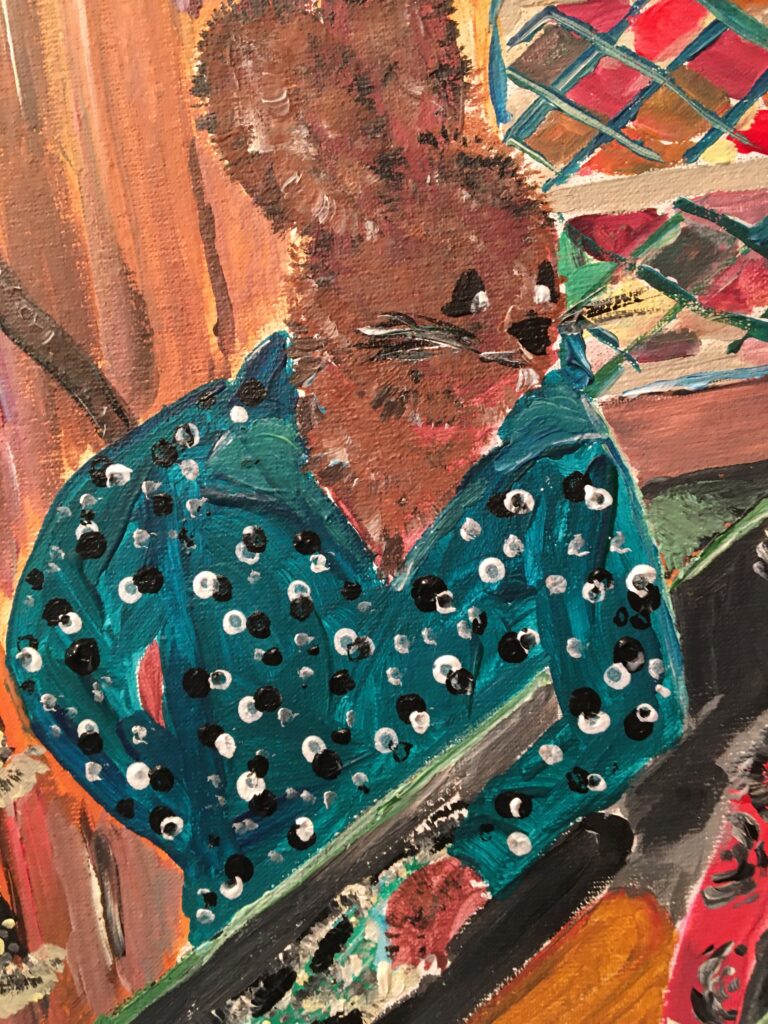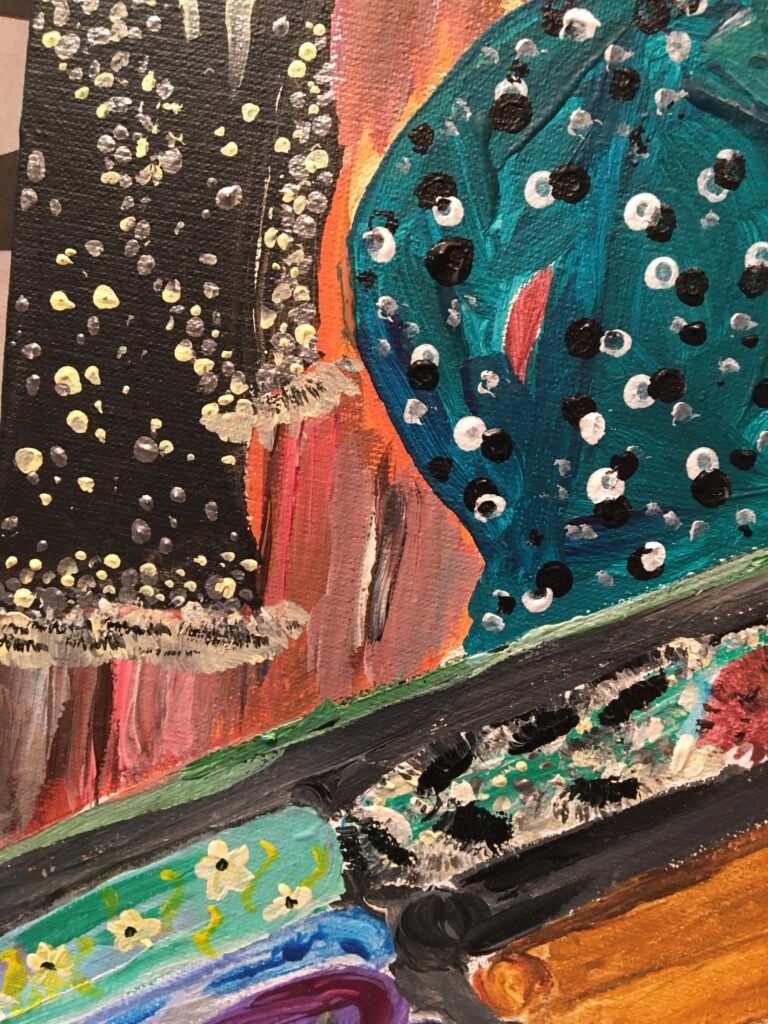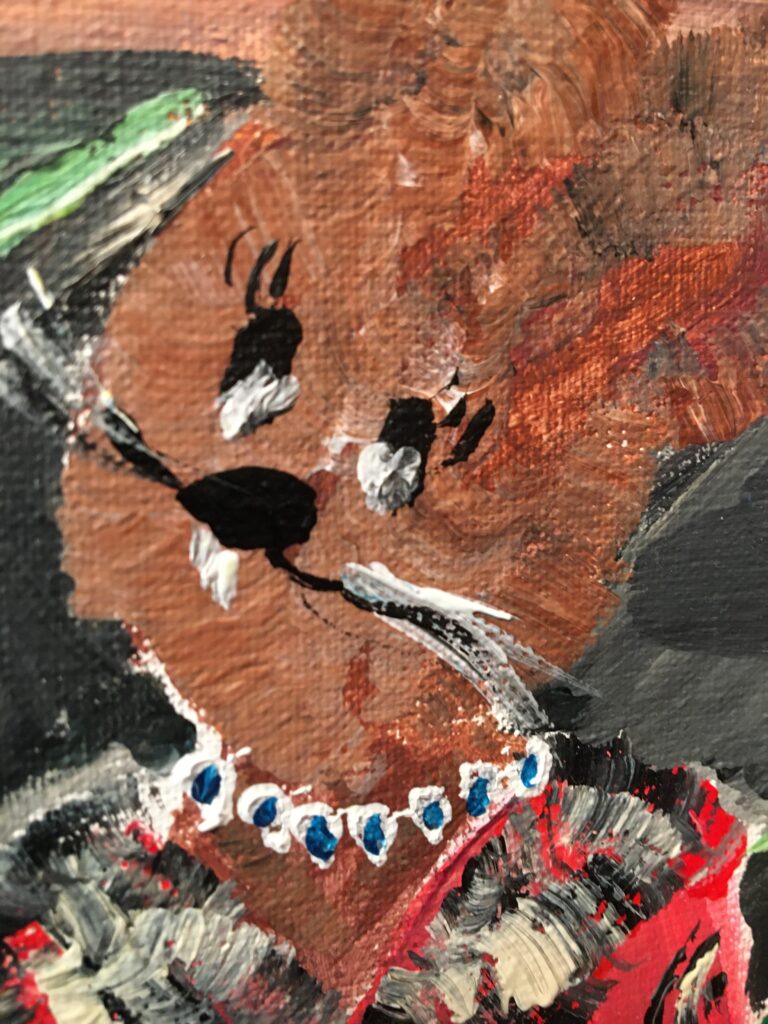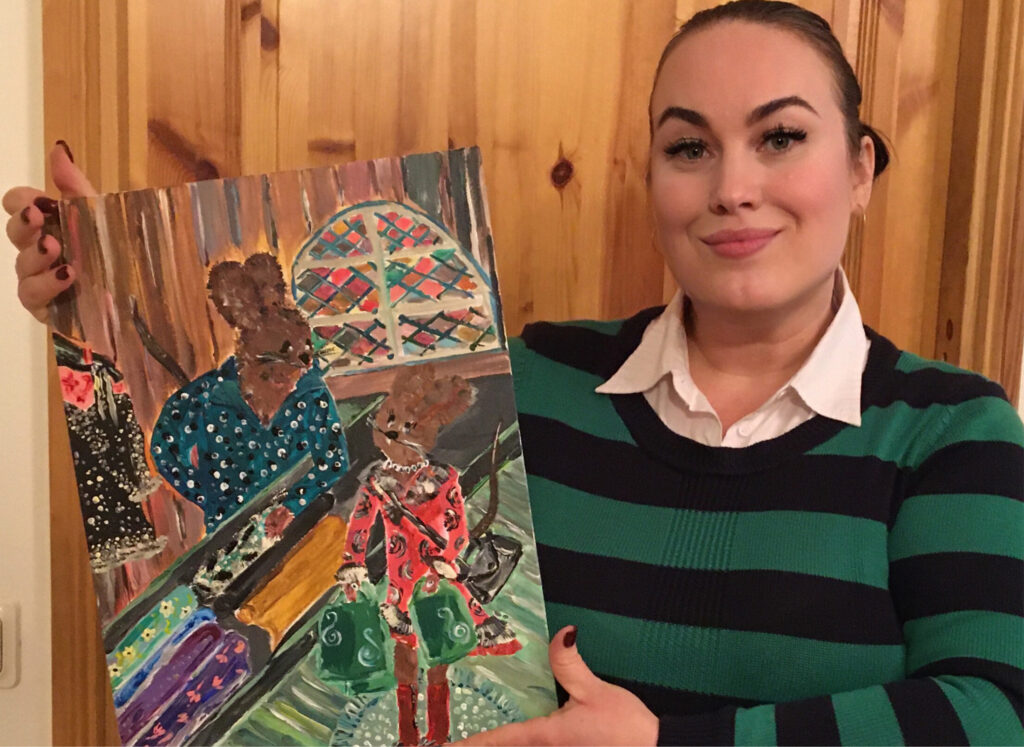 Look also the other paintings from this Mouse-series:
Vaata ka Hiire-seeria eelnevalt valminud maale:
#16 Paintings by Helena-Reet Ennet: "His Highness Mouse the First" (series – painting nr.1), September 2020 + children's book idea!
#17 Paintings by Helena-Reet Ennet: "His Highness Mouse the First" (series – painting nr.2), September 2020
#18 Paintings by Helena-Reet Ennet: "His Highness Mouse the First" (series – painting nr.3), September 2020
#19 Paintings by Helena-Reet Ennet: "His Highness Mouse the First" (series – painting nr.4), September 2020
#20 Paintings by Helena-Reet Ennet: "His Highness Mouse the First" (series – painting nr.5), October 2020
#21 Paintings by Helena-Reet Ennet: "His Highness Mouse the First" (series – painting nr.6), October 2020
#22 Paintings by Helena-Reet Ennet: "His Highness Mouse the First" (series – painting nr.7), October 2020
#24 Paintings by Helena-Reet Ennet: "His Highness Mouse the First" (series – painting nr.8), October 2020
#25 Paintings by Helena-Reet Ennet: "His Highness Mouse the First" (series – painting nr.9), October 2020
#26 Paintings by Helena-Reet Ennet: "His Highness Mouse the First" (series – painting nr.10), October 2020
#27 Paintings by Helena-Reet Ennet: "His Highness Mouse the First" (series – painting nr.11), November 2020
#30 Paintings by Helena-Reet Ennet: "His Highness Mouse the First" (series – painting nr.12), February 2021
#31 Paintings by Helena-Reet Ennet: "His Highness Mouse the First" (series – painting nr.13), March 2021
#32 Paintings by Helena-Reet Ennet: "His Highness Mouse the First" (series – painting nr.14), March 2021
#34 Paintings by Helena-Reet Ennet: "His Highness Mouse the First" (series – painting nr.15), January 2022
#35 Paintings by Helena-Reet Ennet: "His Highness Mouse the First" (series – painting nr.16), January 2022
---
---